I was at a funeral Friday night, during the snow storm. They had ample parking, but it was a short walk from the building. Which would have been no fun if I hadn't found a nice, close spot that I could plow my Jeep into.
When the other teacher I went with and I decided it was time to leave and headed out to the parking lot, we couldn't get out. Seems that someone decided it was a lot more important for them to be close the front door than it was for three other groups to leave when the felt like it. He parked his car right behind us.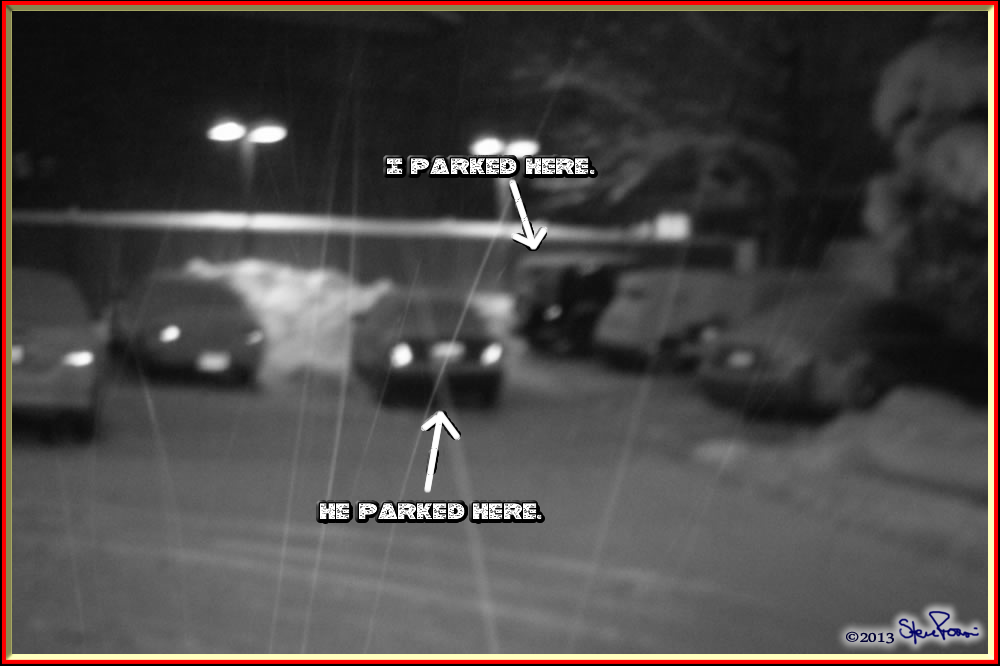 We had to find a waitress, who told us to look for the guy at the door. Who wasn't at the door. We finally found him, after 10 minutes of looking, and he finally made an announcement to the group.
I guess I should appreciate that he did apologize, but frankly, I find BS apologies more annoying than nothing at all.
"Sorry, I couldn't find anywhere else to park." Uh, you mean to add "where I wouldn't have to walk a half block in the snow."?
I can sympathize with not wanting to walk in the snow, but why is it that preventing a 5 minute inconvenience for you is worth causing someone else a 15 minute inconvenience? Or any inconvenience at all?
Oh, I forgot. You ARE more important than me.