I always thought all the crap that people left laying around, and on, the pumps at the Chevron was because of laziness or a total lack of giving a crap. But I found out differently today.
Study the picture carefully. Can you tell where the trash goes?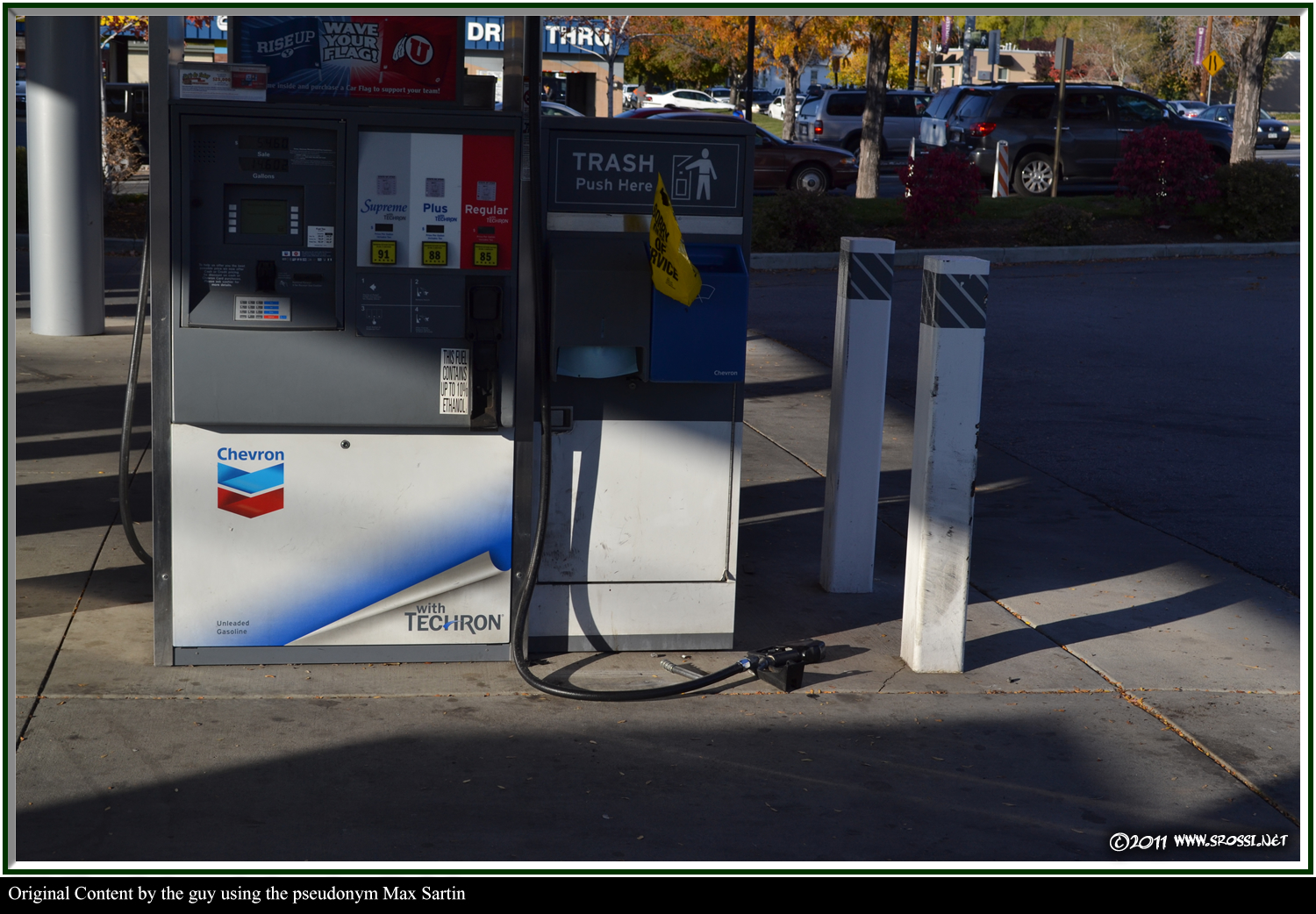 I was out sweeping up the gum wrappers, receipts and cigarette butts out by the pumps today. I saw a guy walking around lost, with a couple empty water bottles in his hand. I pushed the flap open and said "here ya go". He thanked me and tossed the two bottles in the trash.
We didn't have a huge, long conversation but he came across as a normally intelligent person. Which makes me wonder if all those bottles, packages and receipts sitting on the pumps are not due to a total lack of consideration, but simply because for some reason they just can't see the trash bins.
So, I ask your help. Are they really that hard to see, or are these people just not looking? I've changed them so many times that I honestly can't tell whether or not they just blend in.