It is entirely possible that a few, if not many, expletives will creep into this post. Anyone easily offended by coarse language should probably skip this post.
Woke up this morning, had a cup of coffee, grabbed today's edition of the Salt Lake Tribune, took my place on the throne and made it to the front page of the Utah section before getting totally pissed off.
Utah Sen. Howard (the Duck) Stephenson is going to sponsor a bill that would privatize failing schools, firing the entire staff of the school. This I've posted about before, but what boiled my blood was the quote by Stephenson they had in today's article.
"It's quite interesting that the members of the state school board who say, 'We don't want to punish schools', are perfectly satisfied to keep punishing children by subjecting them to mediocre education. I'm less concerned about the feelings of educators who run mediocre schools than I am about the future prospects of those children in the school."
Bullshit, you duckin' hypocrite.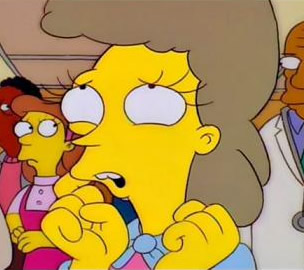 If his holier-than-thou "won't someone think of the children" almighty façade had any truth to it;
Utah students wouldn't be crammed into the largest classrooms in the nation.

Utah wouldn't be spending less than any other state in the US, by about $2,000 per student.

He would have freaked out when his peers passed a law that earmarked $30,000,000 of new tax revenue to roads rather than education.

He would be fighting tooth and nail to not only hold educators accountable, but also to provide them with the tools to do their job at the level he wants them to.
It's the legislators of the State of Utah that don't give a flying duck
about the education of our children, not the majority of the teachers and administrators that work hard to do the best they can with what they are given. The proof is in the funding, "starving the beast', the ever decreasing investment in support of education, despite the 60% (or more, depending on your poll) of voters that would be willing to pay more taxes for increased education funding. Even though we were last in per-pupil funding, Utah used to be #1 in the amount invested per $1,000 of personal income, we're now down to 24th. Full day kindergarten, proven to help lower income and lower achieving students – denied. Class-size reduction funding – dried up.
Rep. Howard Stephenson; you and your cronies are the ones punishing the students of this state. Your quote would be better rewritten as "I'm less concerned about the feelings of state legislators who won't even adequately fund schools, than I am about the future prospects of those children in the school."
Finally, I can't believe anyone, including Rep. Stephenson, really believes that private companies could better educate these same students with the same funding.