Remember when Mountain Dew was green and came in two versions, "tons of sugar and caffeine" and "just tons of caffeine"? I do, and I was missing those days when I was stocking the fridge at Chevron earlier this week.
We just got 2 new flavors of Mountain Dew, bringing the total up to 9. Now you can choose between: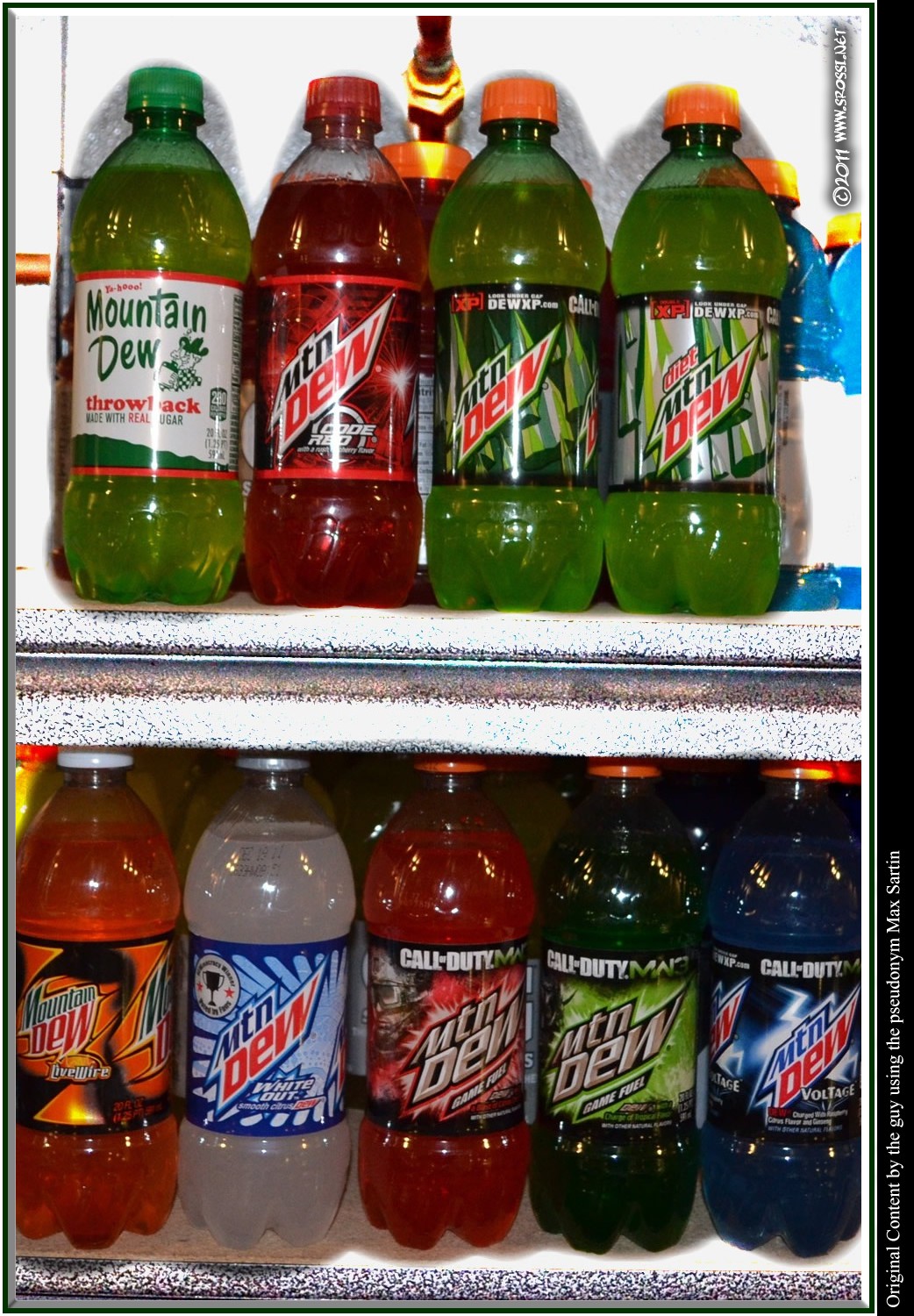 1. Mountain Dew
2. Diet Mountain Dew
3. Mountain Dew Code Red
4. Mountain Dew Live Wire
5. Mountain Dew Voltage
6. Mountain Dew White Out
7. Mountain Dew Throwback and now
8. Mountain Dew Game Fuel with a Charge of Tropical Flavor and
9. Mountain Dew Game Fuel with a Blast of Citrus Cherry.
Whew!
So, when does the number of choices hit critical mass? It flashes me back to that scene in "Back to the Future" where he walks into the diner back in 1955 and asks for a Tab.
"I can't give ya a tab until you order something."
"Ok, how about a Pepsi Free?"
"If I'm going to give you a Pepsi, you gotta pay for it."
"Just give me something without any sugar in it."