Let's see. A whole bunch of new cars in one place, and a few old ones to boot. You can touch them, get in them, look under the hood and in the trunk.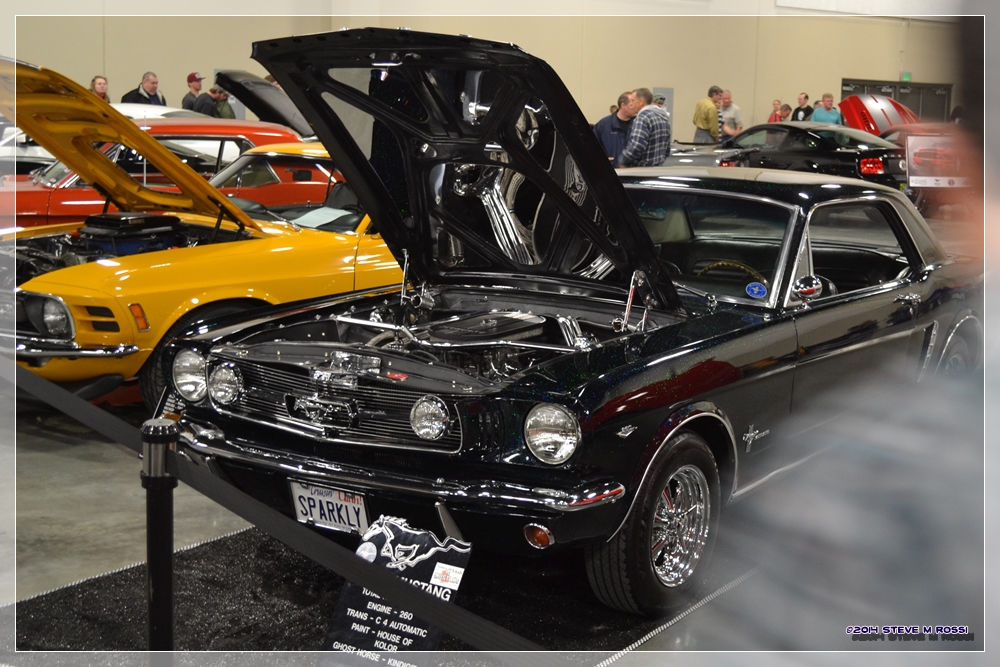 Of course I went to the Utah Auto Show this weekend.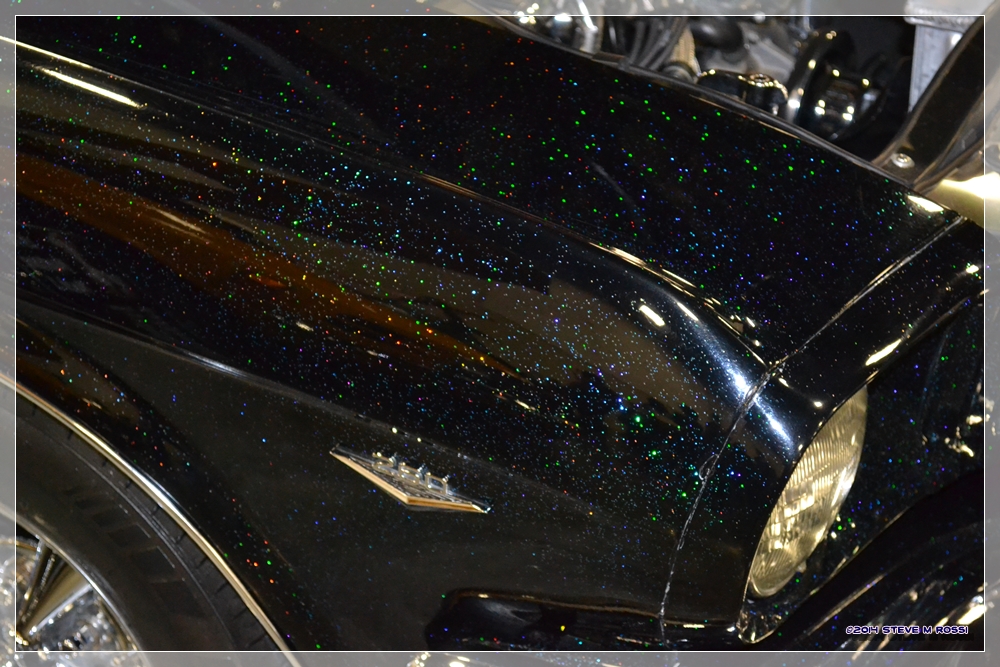 Saw some Jaguars that were once again real Jaguars, not the overpriced Fords they were for a while there. Hyundai has a new sports car that puts out over 350 horse power, that'll be one fast car. The new Dodge Dart doesn't have any of the styling cues of the classic one, but still lives up to it's name: it's practical, inexpensive and economical, and looks like it would be fun to drive.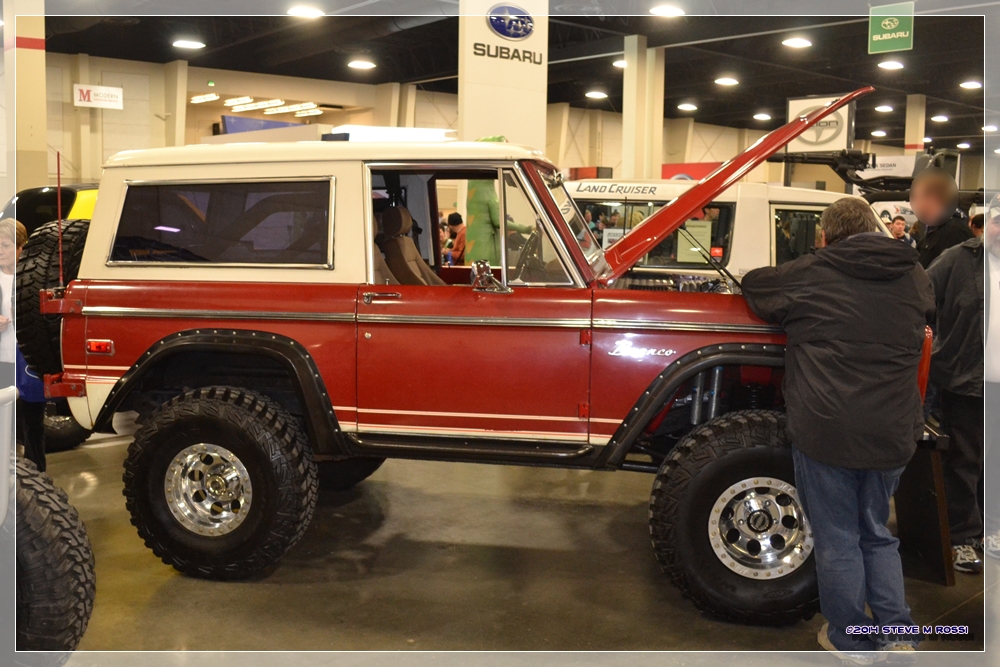 My little brother and his wife went with me. we looked at a bunch of SUVs for my older brother – he thinks it's time to trade in his 2000 Durango for something new. We didn't find many rear-wheel drive, 4 wheel drive (with 4-low) SUVs in a actual truck platform. Most of them were all-wheel drive on a front-wheel drive platform, which is really good for getting around town in the snow, but not as good for hard off-road driving.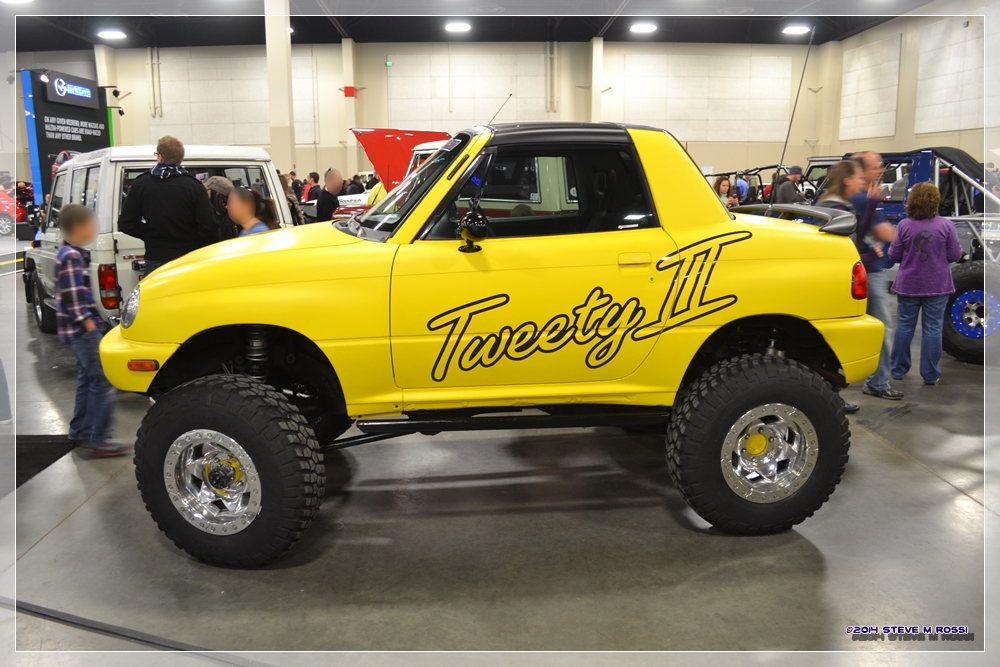 I can't remember what year this came out, but I remember it being marketed as an off-road 2-seater sports car. I did like the color, name and badge on this one.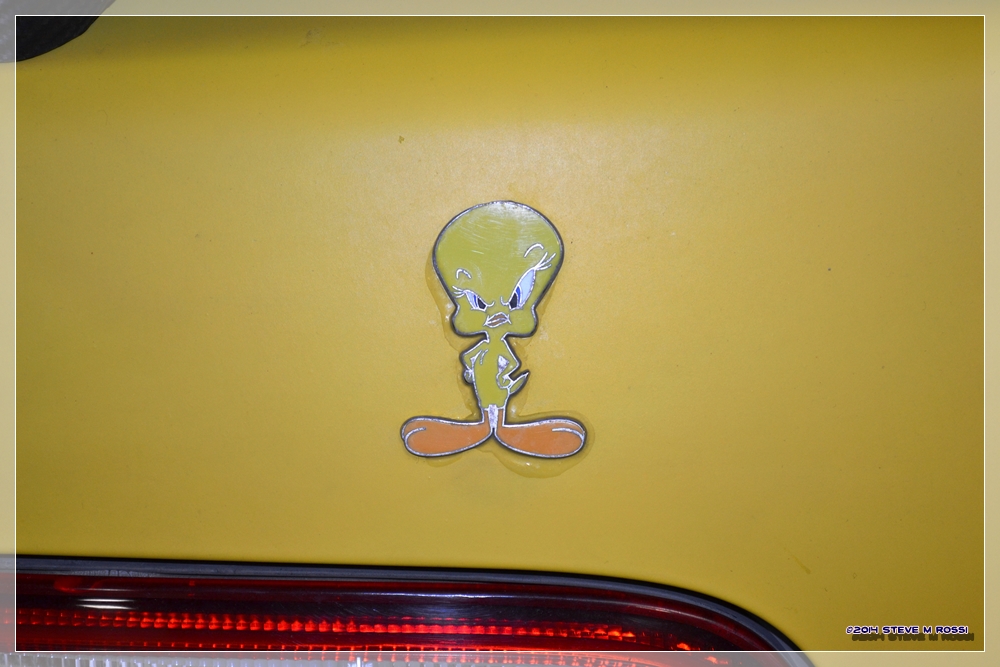 Scion came out with their answer to the Smart Car.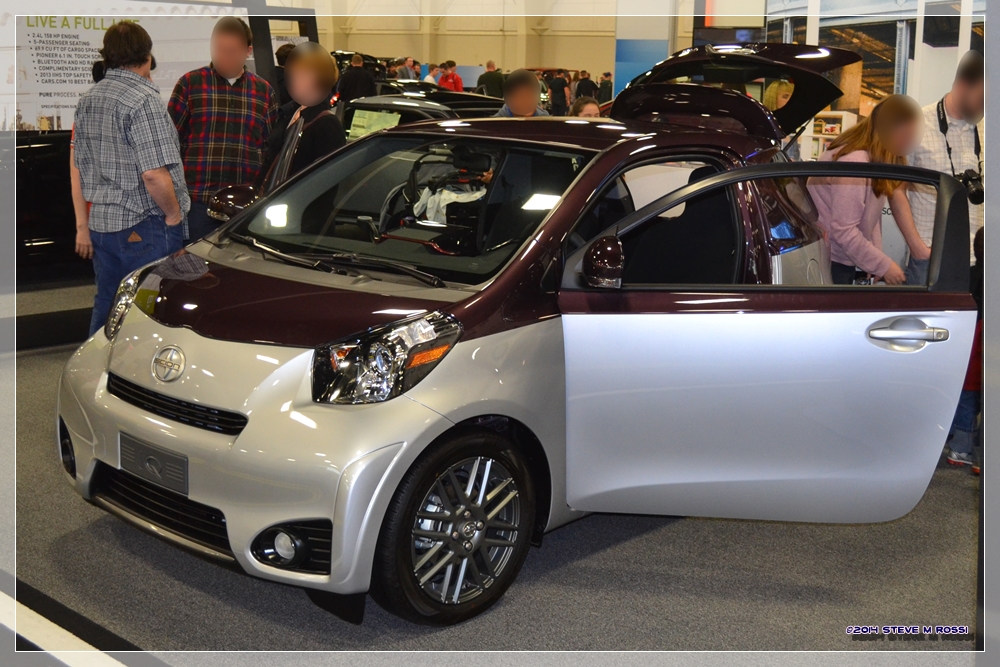 It's a little bit bigger than the Smart Car, and has actual back seats, although they are not what I would call roomy. My brother pointed out that it looks a lot less awkward than the Smart Car, and I have to agree.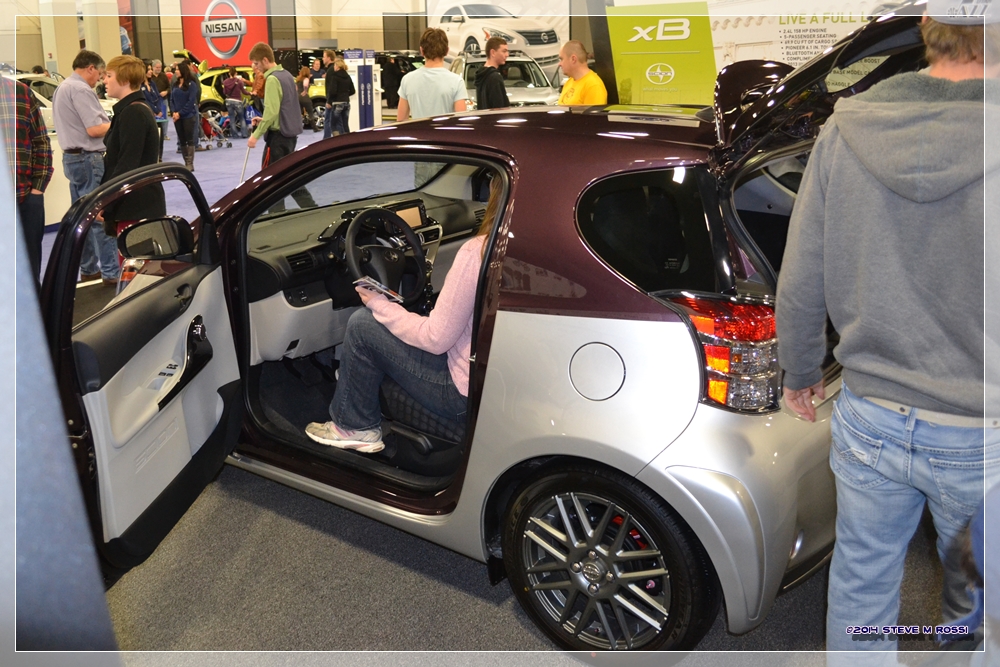 I wanted to sit in the new Corvette, but the line was too long. From this picture my brother got, I think I wouldn't have found it too comfortable. Especially if the top had been on.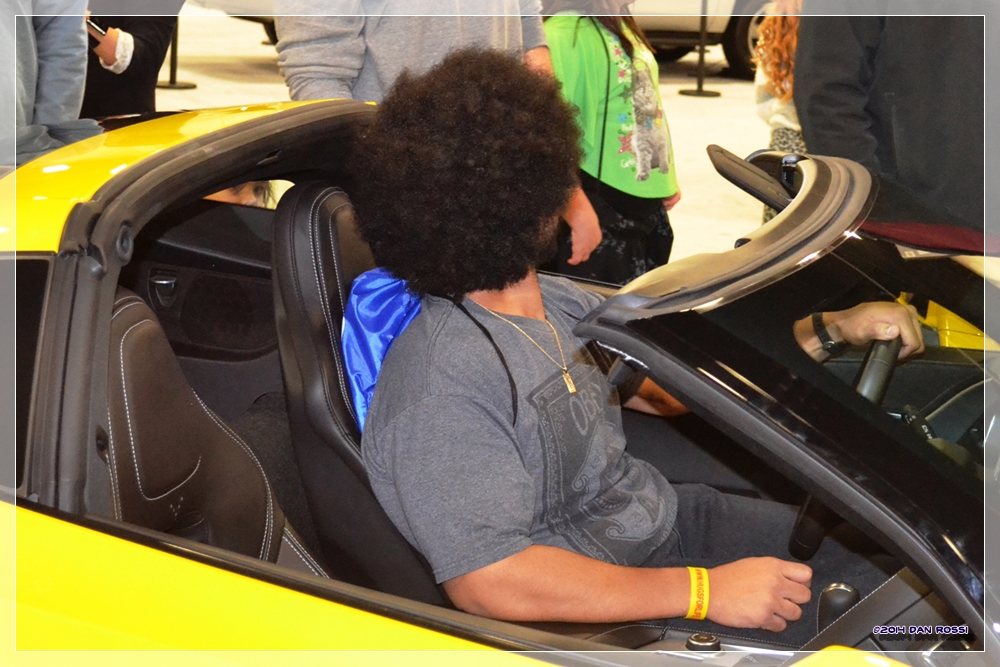 I did get to sit in the new Mazda MX-5 (formerly known as the Miata), and found the same problem I had when I was going to buy one when they first came out. Sitting in a comfortable position, the top frame of the windshield was right at my eye level.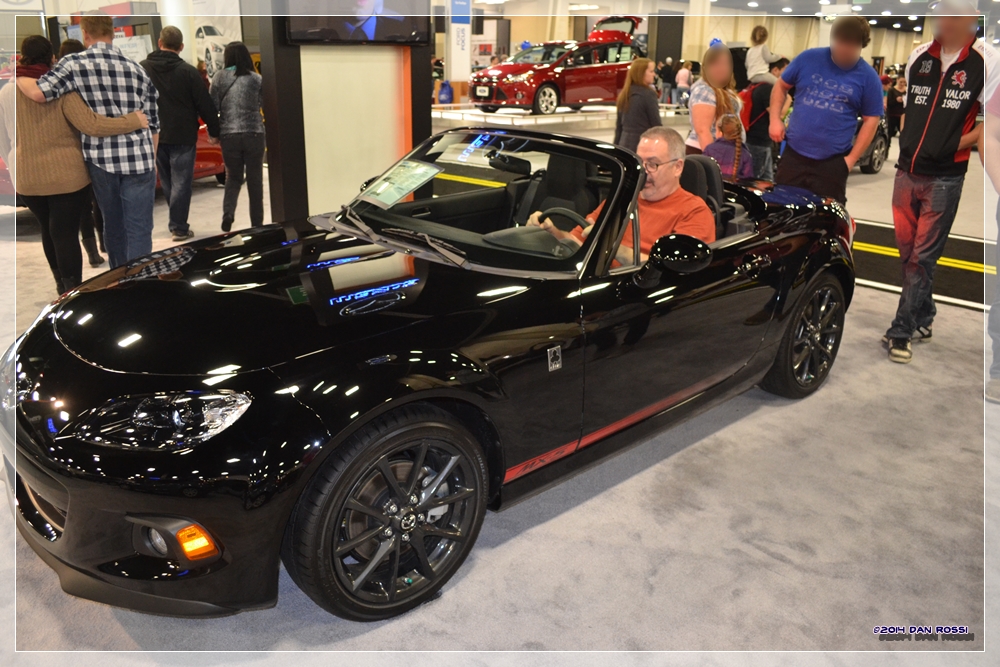 I fit a lot better in the VW Bug convertible.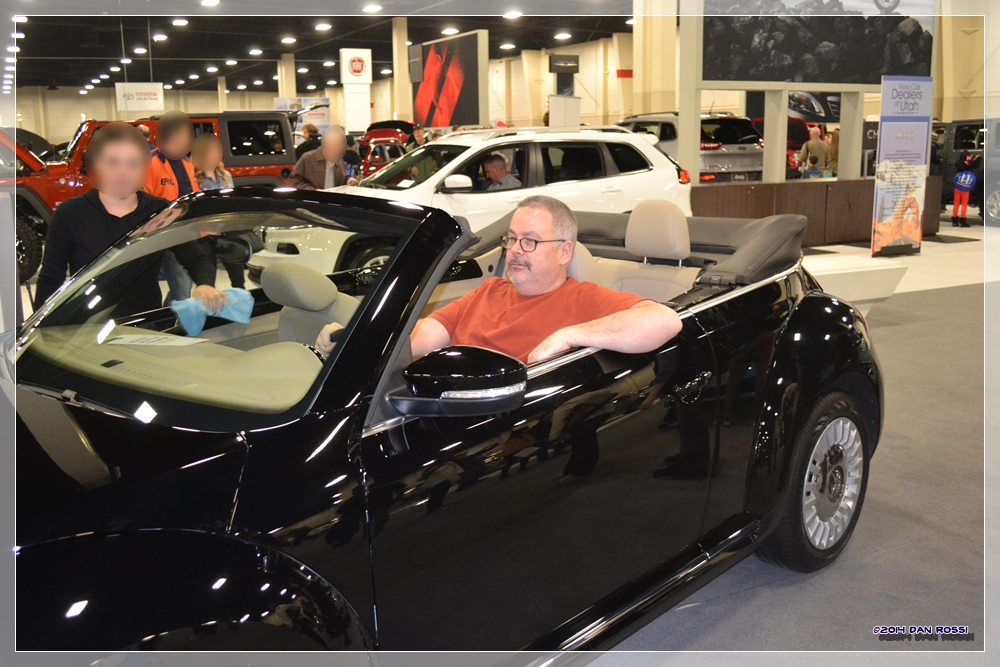 But I could never own one, because only a double-amputee could ride in the back seat when I was driving.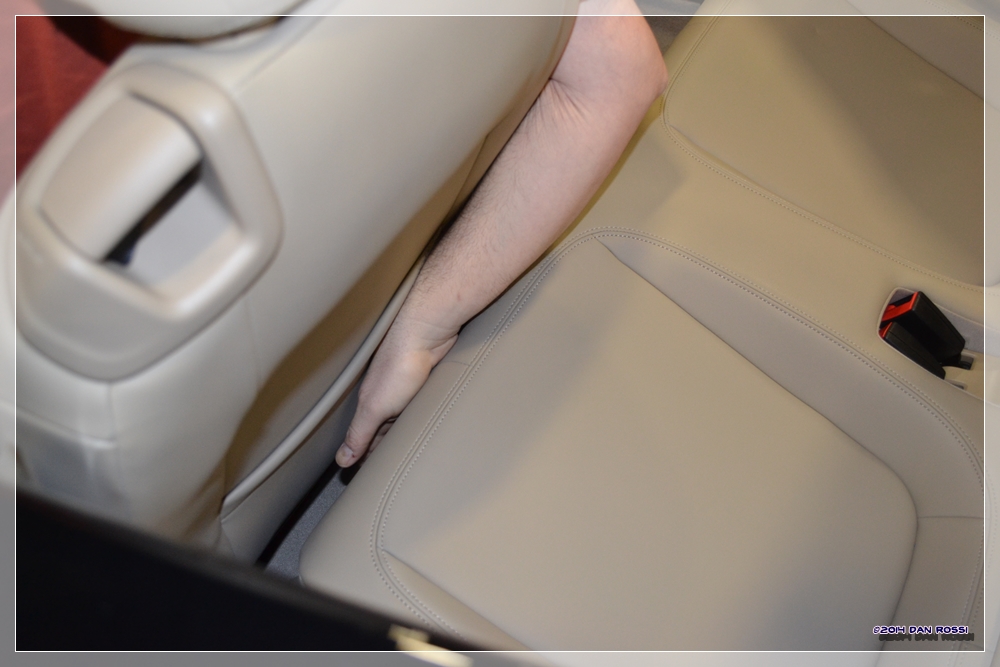 The real reason I went was to go see the new Jeep Wranglers. I love mine, but I've been thinking about getting a new one. They replaced the old crappy V-6 with a new one that is much better. It comes with a 6-speed manual transmission and a 2-piece hard top that gives a targa top effect.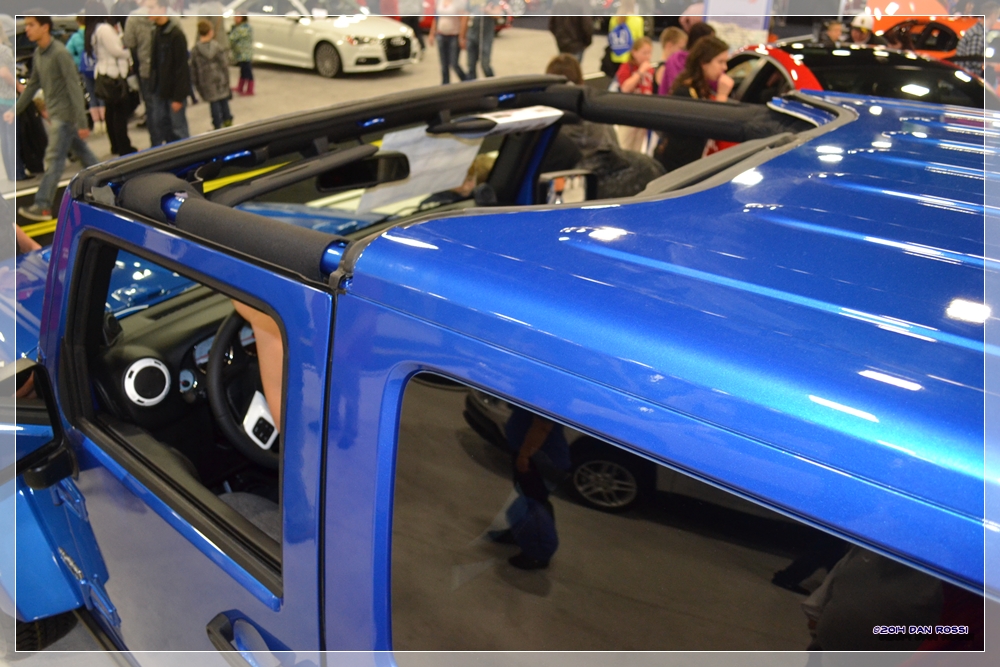 My brother test drove one and says it's still built as rugged as the one I have, which is what I want. My requirements would include the manual transmission and hardtop in the Willey's trim. I'm not sure what color I want, you can check out the different possibilities, seen at our property, here. Check them out at Arches national Park too, then come back and let me know which color you like the best.