This is kind of fun – going out and trying to figure out what to take pictures of to fit the list we're given. Here's what I came up with for this week.
THE WEATHER TODAY
A weather front must have come in overnight, I saw shadows for the first time in a week. No, it hasn't been cloudy all week, in fact these are the first clouds that have come across the valley, and that's why it was so bleak. I live in a valley and in the winter we get inversions, where high pressure sets in over the valley and traps colder air under a blanket of warmer air. All the car, industrial and heating exhausts get trapped along with the cold air and it gets yucky. Weather that brings the clouds usually brings the winds also, which scour out the valley. This one was a weak one, but at least it cleaned things up a little bit.
R IS FOR…RAIL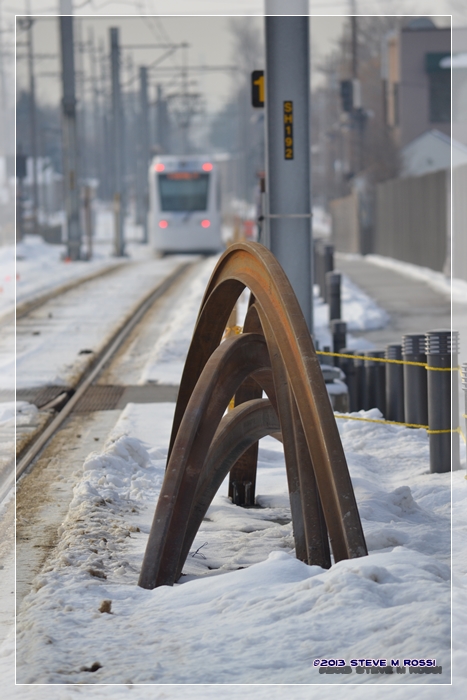 The new Sugarhouse Streetcar, just started taking passengers last weekend. These are either rails that were accidentally bent and left laying around, or some sort of artwork for the McClelland St. stop.
GREEN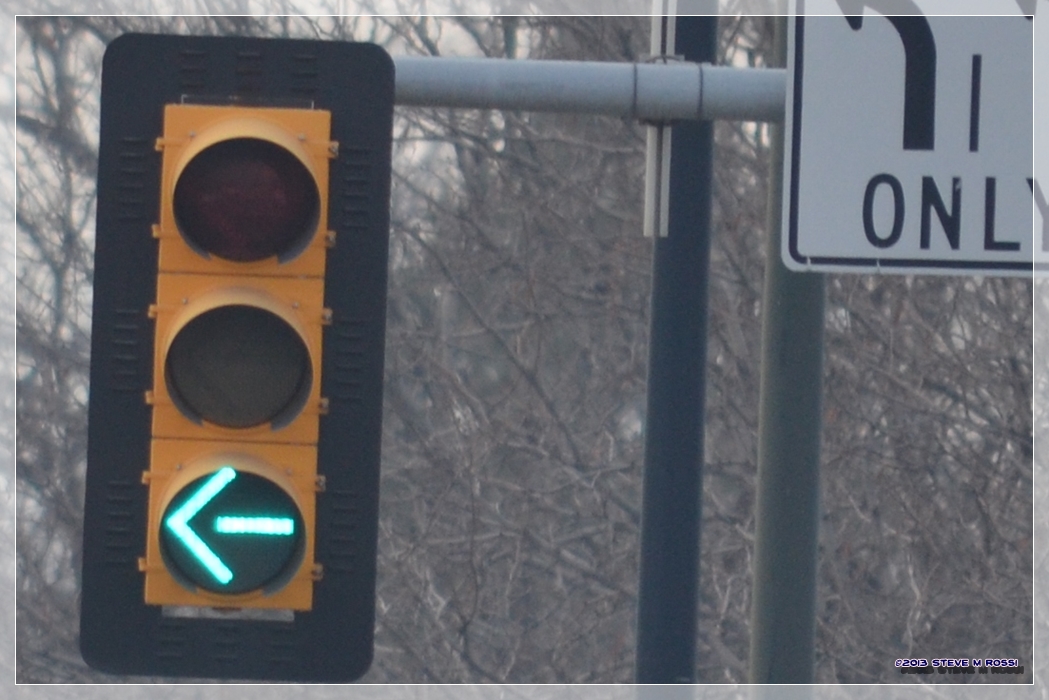 Need I explain?
JOY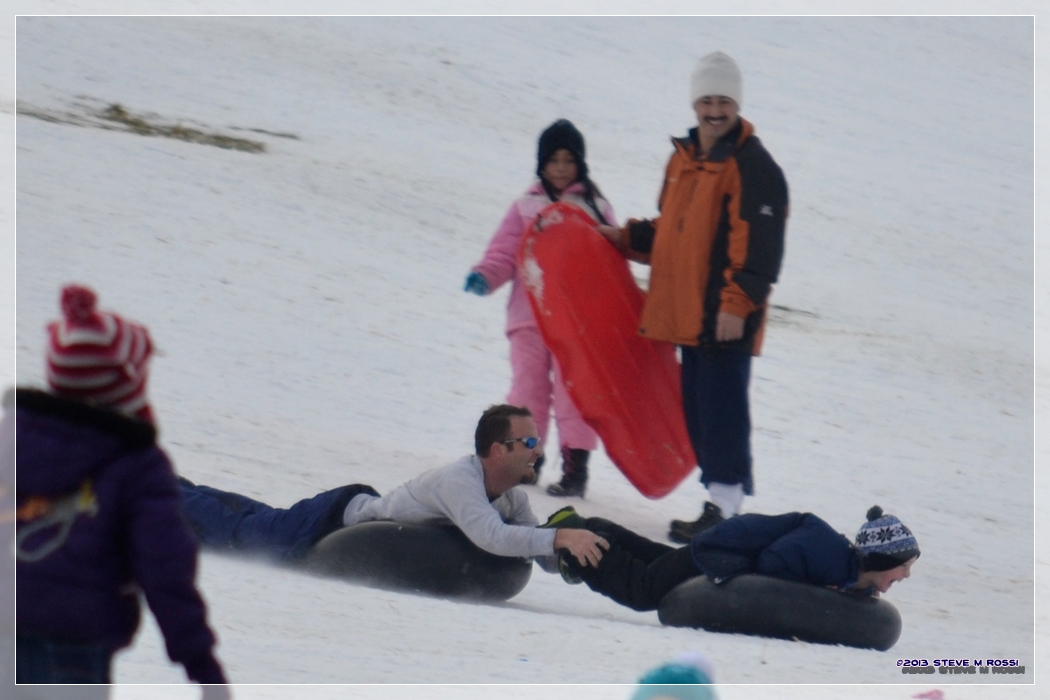 Ok, not my idea of joy (I don't like the cold), but they seem to be having fun, even the couple watching them go by.
DRINK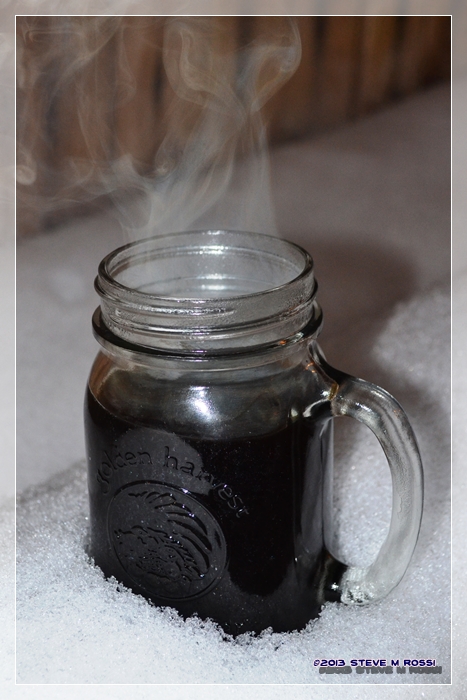 But, a hot cup of coffee on a cold day is my idea of perfect.