Construction of condominiums by my house when I was a teenager. Each floor identical to the one below it, workers performing the same tasks over and over again as it rises.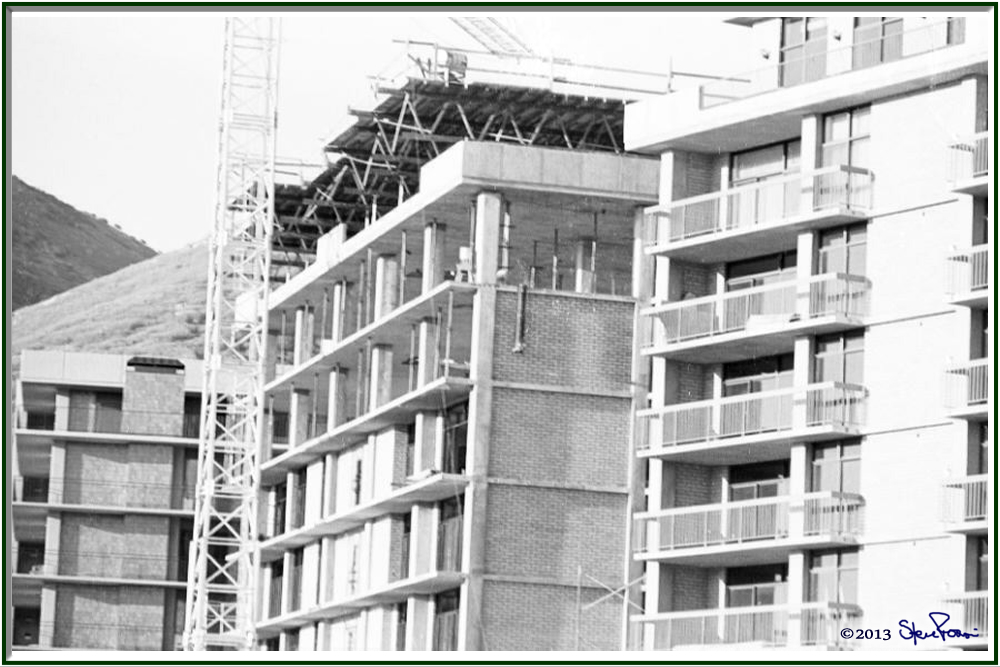 Street lights along 7th East, and the signal light repeating the same pattern indefinitely. Green, yellow, red…
Seagulls at the pond in Liberty Park.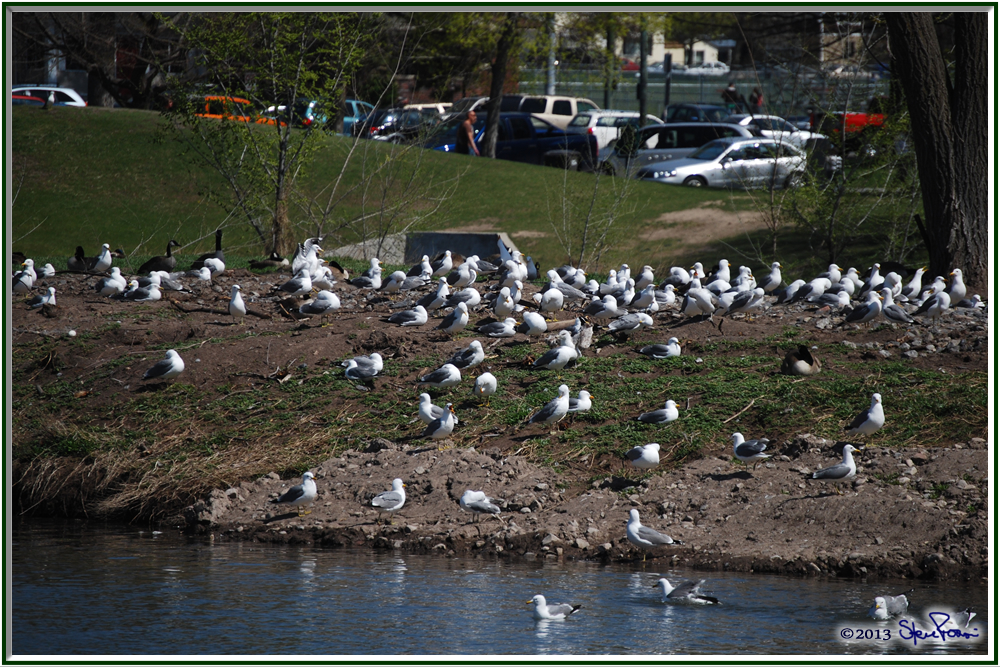 A bridge where the Shoreline Trail crosses the freeway, ironically 20 miles (30 km) from the nearest shore. But 20,000 years ago this trail would have been right along the shore of the late, great Lake Bonneville. Most of my city resides on the dry lakebed Bonneville left when it receded down to it's current size, now known as The Great Sakt Lake.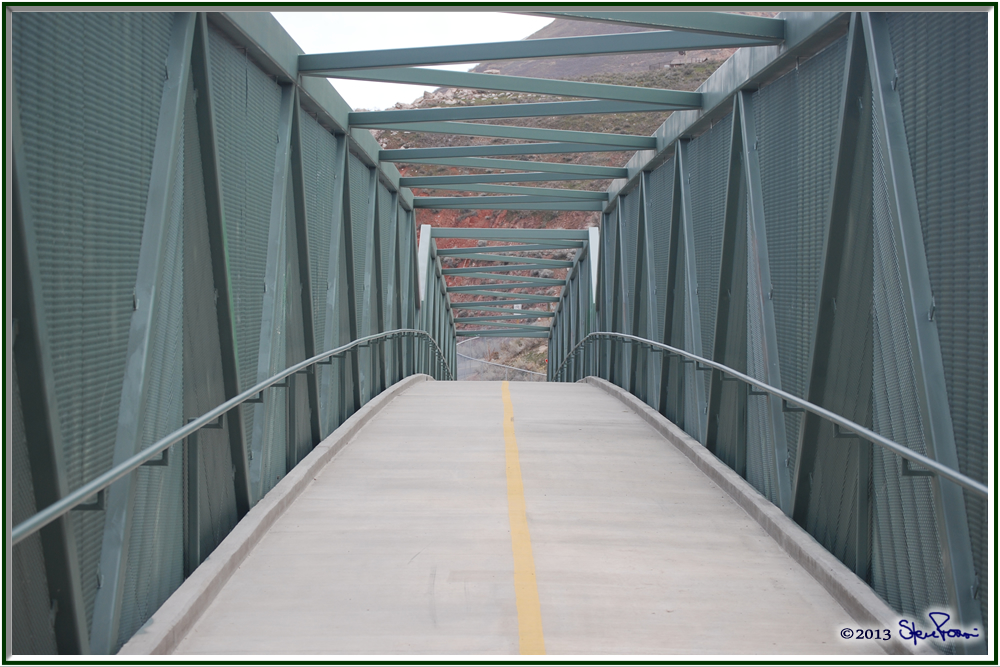 And finally, a scene that repeats itself every 4th of July as people show up early to get a good spot to watch the fireworks.