Last month I took my camera with me up on top of the Salt Lake City Library building. There's a public patio up there and I wanted to get some pictures of the new Public Safety building across the street.
Luckily, I also pointed the lens downward and got some pictures that fit this theme.
Traffic on 4th South.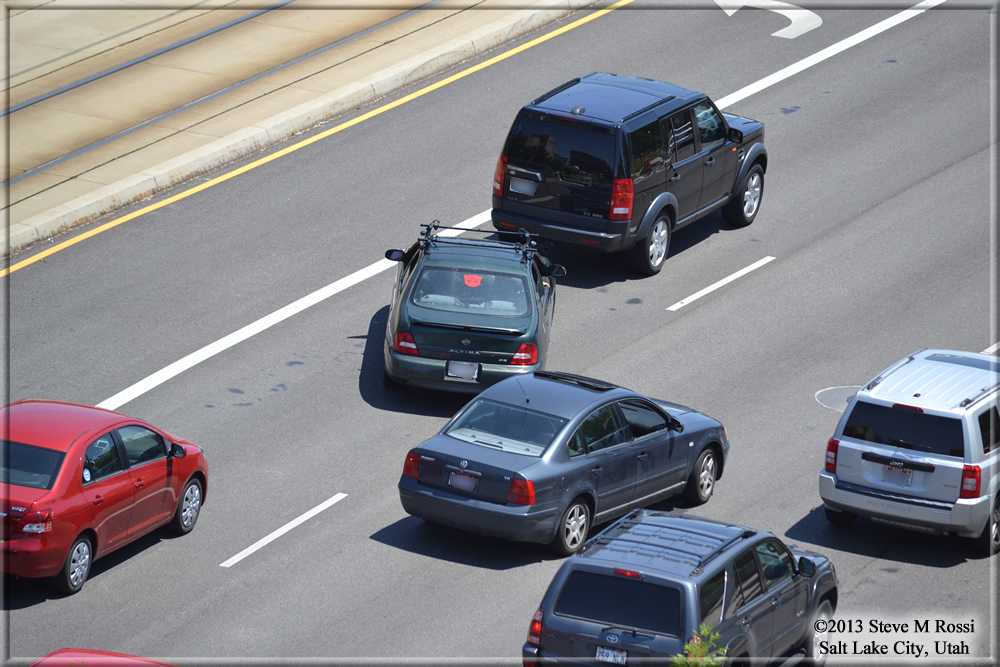 The statue at the Library Square Traxx stop.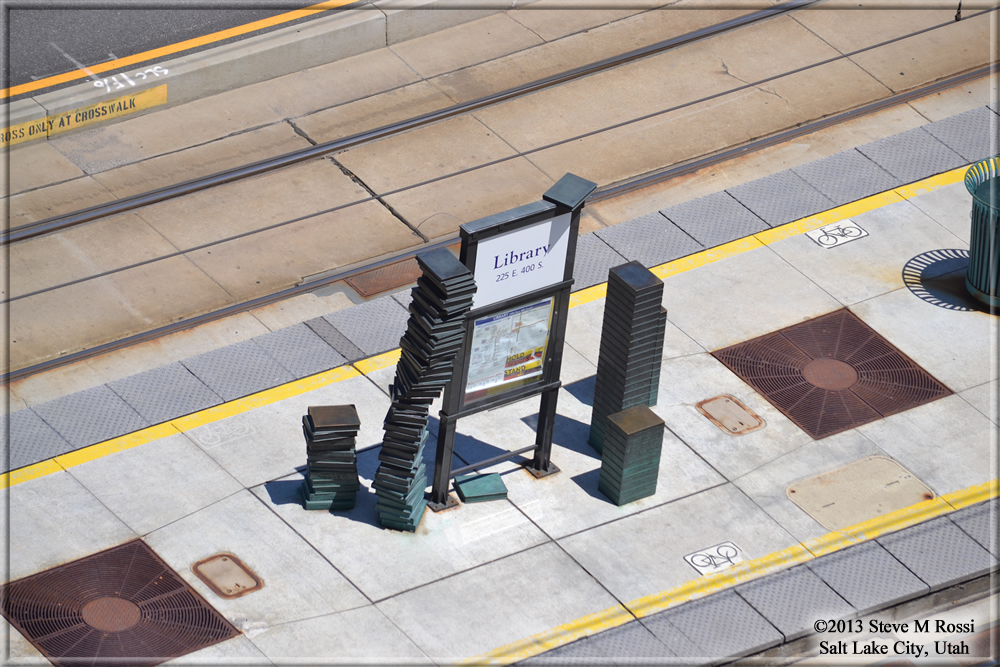 Traxx train coming in to the Library Square stop.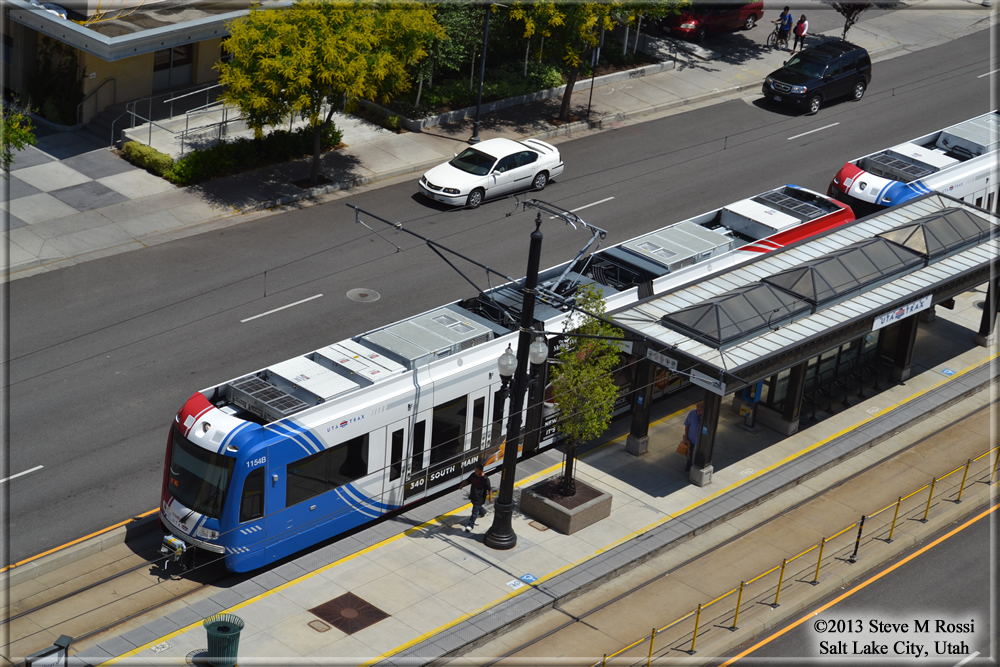 A businessman riding an orange scooter?
Skateboarding right in traffic.
And finally, relaxing at the red light in your convertible Mustang.