I originally built my back porch in stages, so it was a hodgepodge of construction. The walls, which started out simply as a railing, were right at ground level, so I had water coming under it. They weren't insulated and because they did help buffer my bedroom from the cold I decided to rebuild them this summer.
I put a footer down to keep the water out, and built it with normal 2x4 construction so I can insulate the walls. I also put in 3 actual windows, before they were just screens that I would cover with plastic to help keep out the cold.
I just finished the exterior today, put the shingles on the roof of the little end piece I just closed in. Here are some before & after pictures.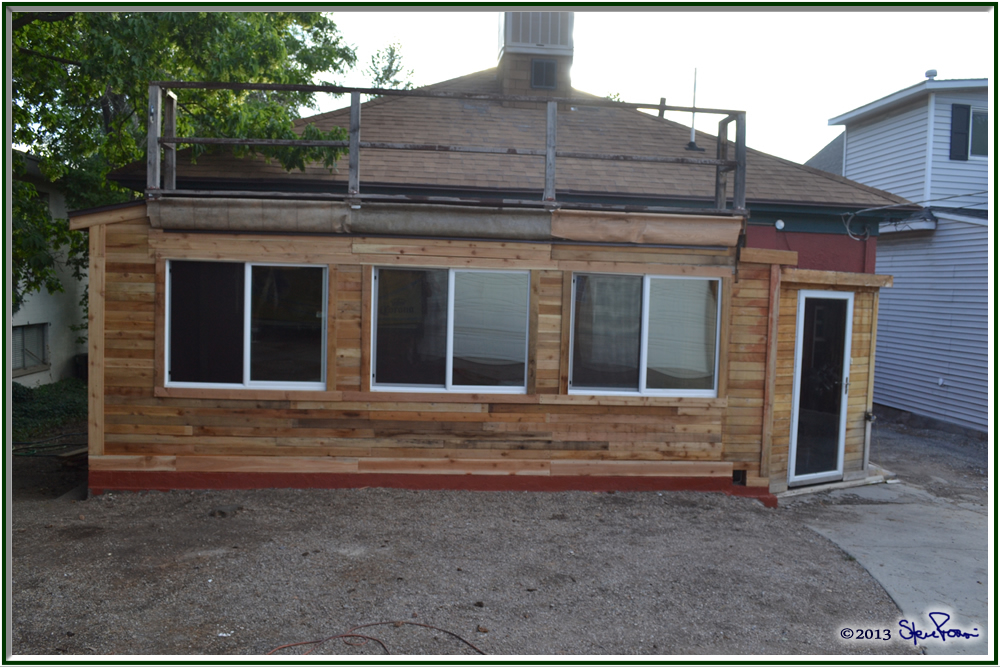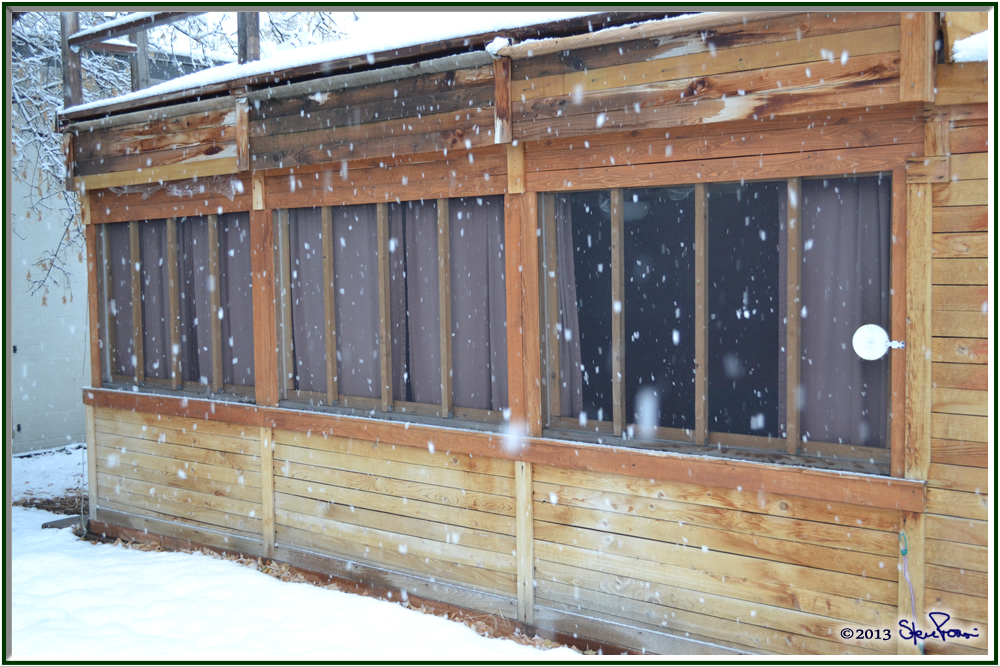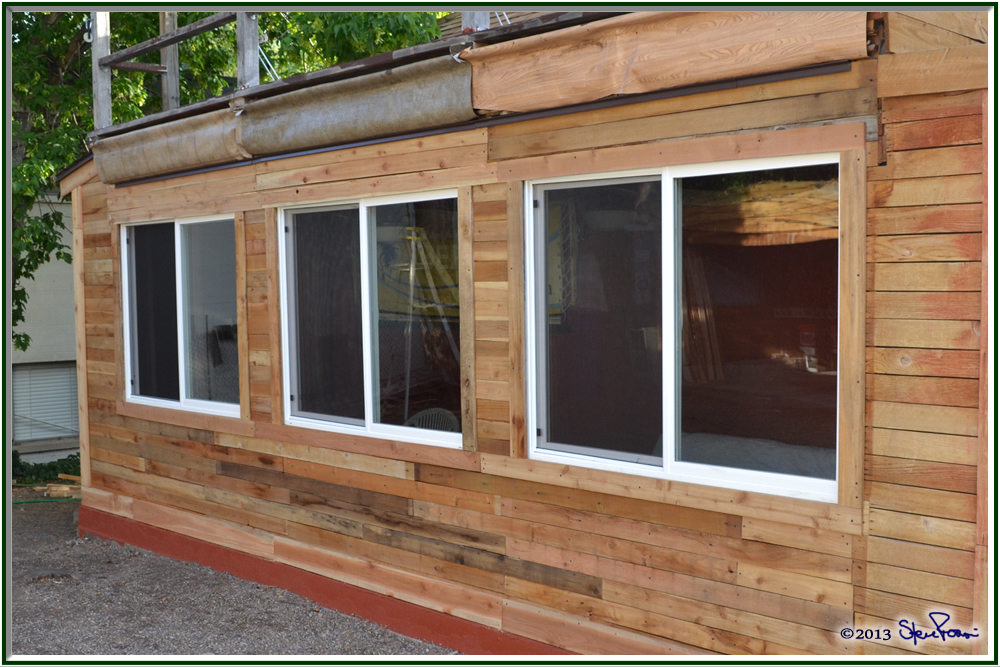 It may look very similar, but that's because I reused all the cedar I could salvage from the destruction phase. Next summer I'm going to re do the roof, put a real one on it, and then I'll also cover up that really nice linoleum that is showing.
The good part is that the rest of the work I need to do is inside the porch which, with a swamp cooler, stays nice and cool.