How many of you, as a 9
th
grader would have jumped at the opportunity to teach your teachers? Three of ours got the chance this afternoon.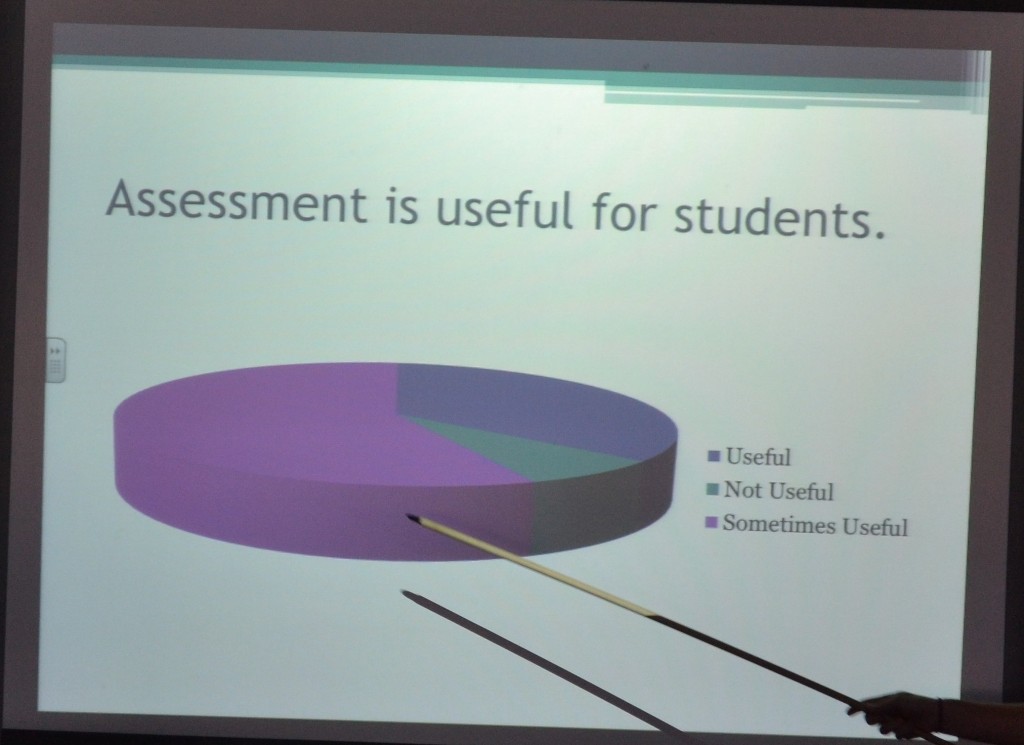 It was Friday afternoon, professional development time. Today we were taking about authentic assessments and alternative assessments. Tests.
The science teacher had done a survey of all her student on their opinions about tests; which kinds they liked the best, how they used the results of the tests and how they perceived the teachers using the results.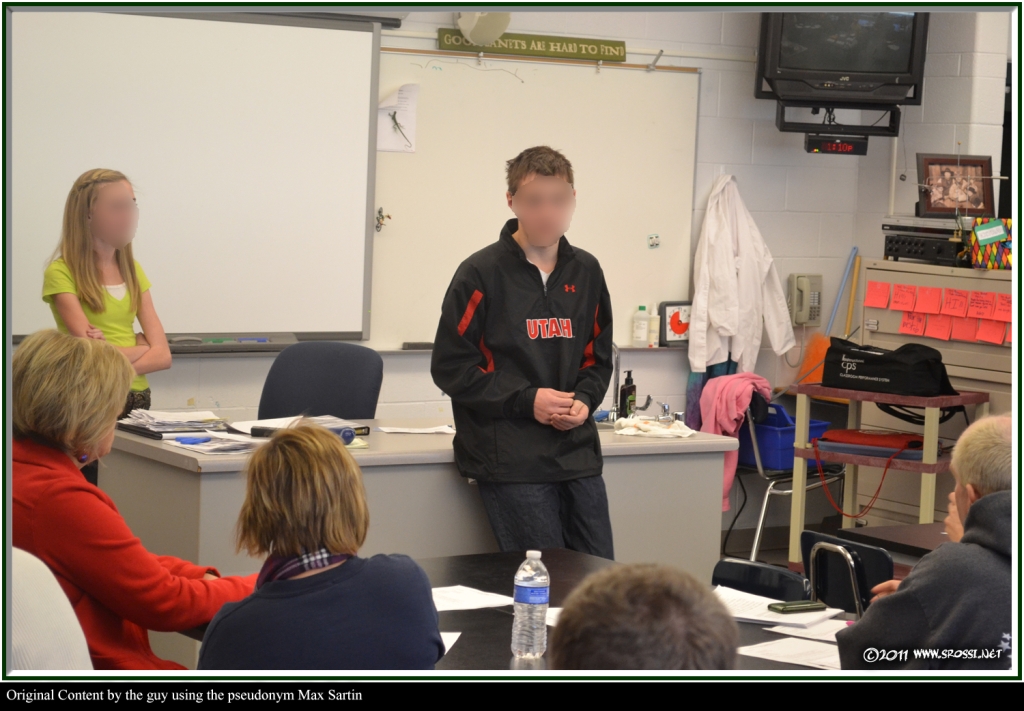 The entire faculty was there, all the teachers, the counselors and even the Assistant and Principal. The boy started the session off with a test, on trivia. He fell right into the roll of teacher, and was obviously enjoying it. During the test the science teacher asked me if I would get some pictures of the kids playing teacher for their teachers. I stood up to go get my camera.
"Mr. Rossi, sit down, we're taking a test." the boy said. It wasn't arrogant, he was just playing the part.
I raised my hand and asked "May I use the hall pass, Mrs. B wants me to get my camera."
He told me that I could, but to hurry back.
As you can probably guess, the teachers were pretty obnoxious at the beginning, peppering him with all the questions we're used to hearing.
"Is this going to count on my grade?"
"How many points is this worth?"
"Can I make this test up if I blow it?"
And etcetera and so forth.
After the initial thrill of giving back what we are accustomed to getting, the whole thing went quite well. The two girls presented the finding of the survey. I cropped the pictures, but didn't shrink them so you can see the results for yourself, but there was one finding that I was surprised by.
For the answer to the question "What is your favorite type of assessment", Computer Testing was
dead last,
below even the Essay Test.
It took me a minute, I was sincerely shocked, but it finally occurred to me: we're killing them with computer tests. YPP (Yearly Progress Pro, taken weekly in some schools), Acuity and the end of the year NCLB tests. Not to mention all the other computer based tests in subjects other than math, of which I know nothing. Last year my math department did the math and figured out that we were spending 16% of our class time computer testing.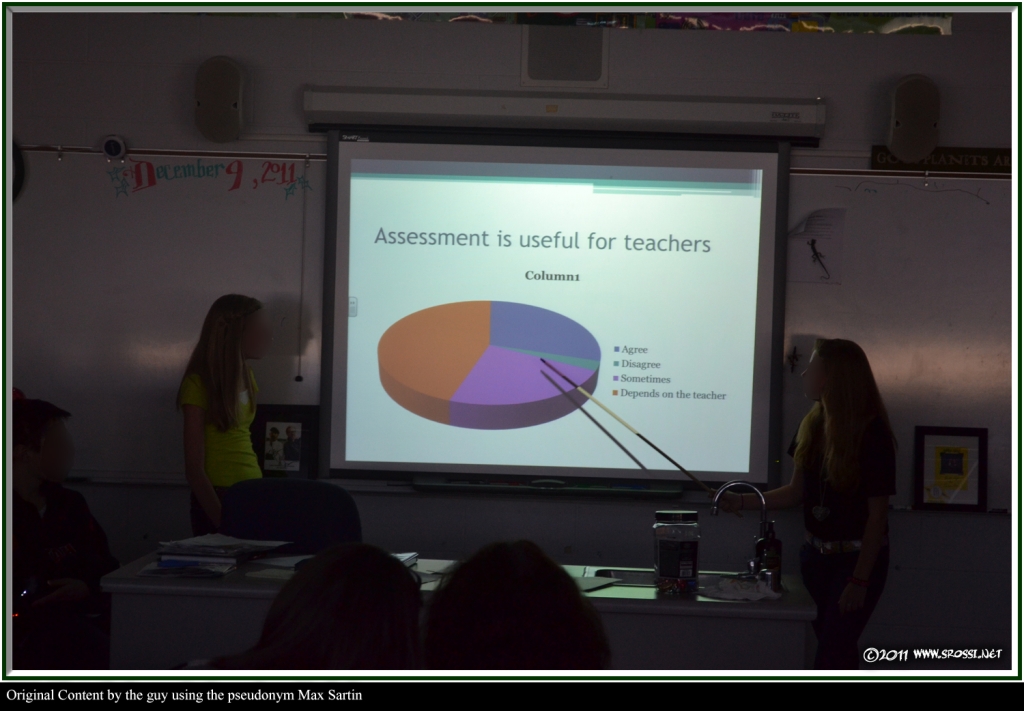 All of that aside, I couldn't help chuckling through the whole thing, at the irony of these three kids teaching the whole faculty. And being amazed at how comfortable they appeared to be doing it.
These three, and kids like them, (hopefully) are going to be running the world when I'm collecting what's left of Social Security.