People fascinate me. That's probably why I minored in psychology and continue to teach. Half the reason I go to many of the street fairs that we have here in Salt Lake is to watch the people. And of course I always bring my camera.
I take pictures of them. I try to be subtle about it 'cause I don't want to make anyone uncomfortable, and I will not follow anyone to get a picture. But I read somewhere that with surveillance cameras, traffic cameras and ATM cameras, urban dwellers can expect to be on camera a majority of time they are out in public, so I figure one more shot isn't going to matter.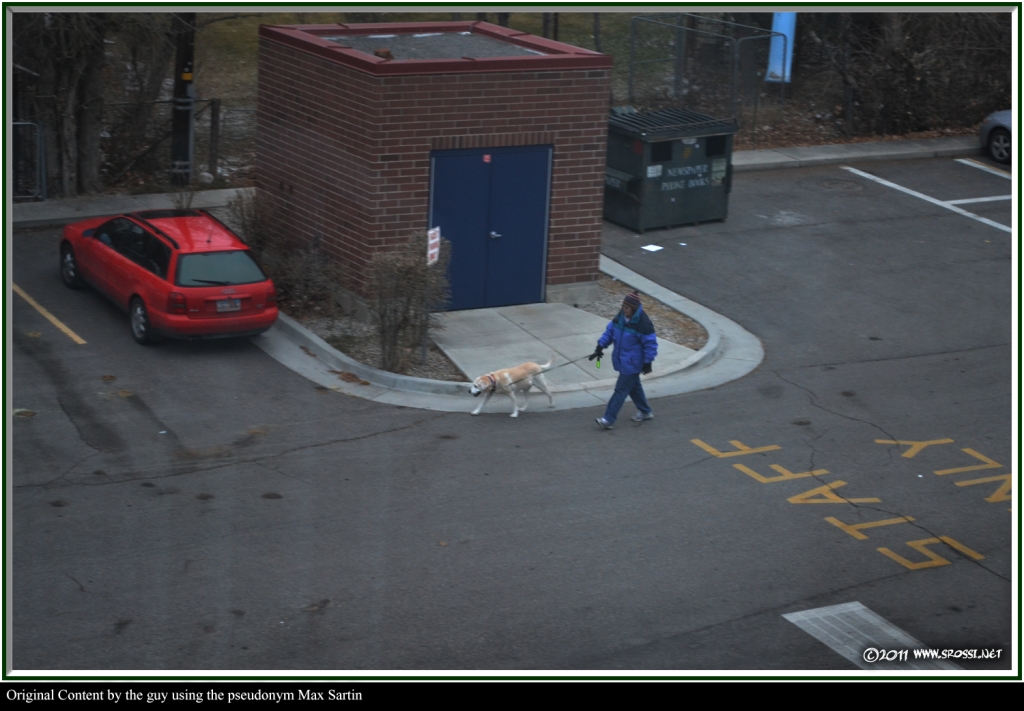 Anyhoo, I took this picture as I was walking back to my classroom from up on the 3rd floor.
Theme for this week: "Strangers among us." Click on the banner to see more great pictures and/or to join in the fun.