There's a tree down in Southern Utah that is very near and dear to my siblings and me. 20 miles down the Burr Trail, which used to be 100+ miles of dirt road, is a huge cottonwood tree, towering above nothing but scrub oak as far as the eye can see. My parents found it when we first moved here and talked about it enough that it became a family destination when traveling in So. Utah. We call it "The Tree", we all know which tree we're talking about. 22 years ago we threw my mother's ashes to the wind right by it.
So, here is "The Tree", the first picture was taken in right around 1980, the second one a couple decades later.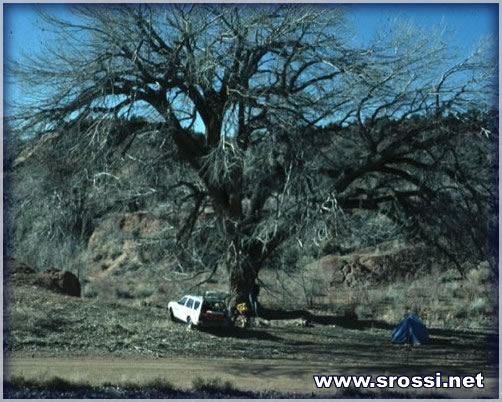 You can tell they were taken during different seasons. The top one probably late fall, the bottom one early spring. Mid summer is not a time to visit So. Utah, especially if you are camping. But the cool nights and warm days of the aforementioned seasons are perfect for going into the desert.