Three teachers at school are getting married and I decided to give them Home Depot gift cards. I thought it was going to be a weird wedding gift, but decided that anybody can use something from Home Depot.
Well, I was wrong. Not about everyone needing something from Home Depot, but about it being weird. They actually had 2 different gift cards especially for weddings.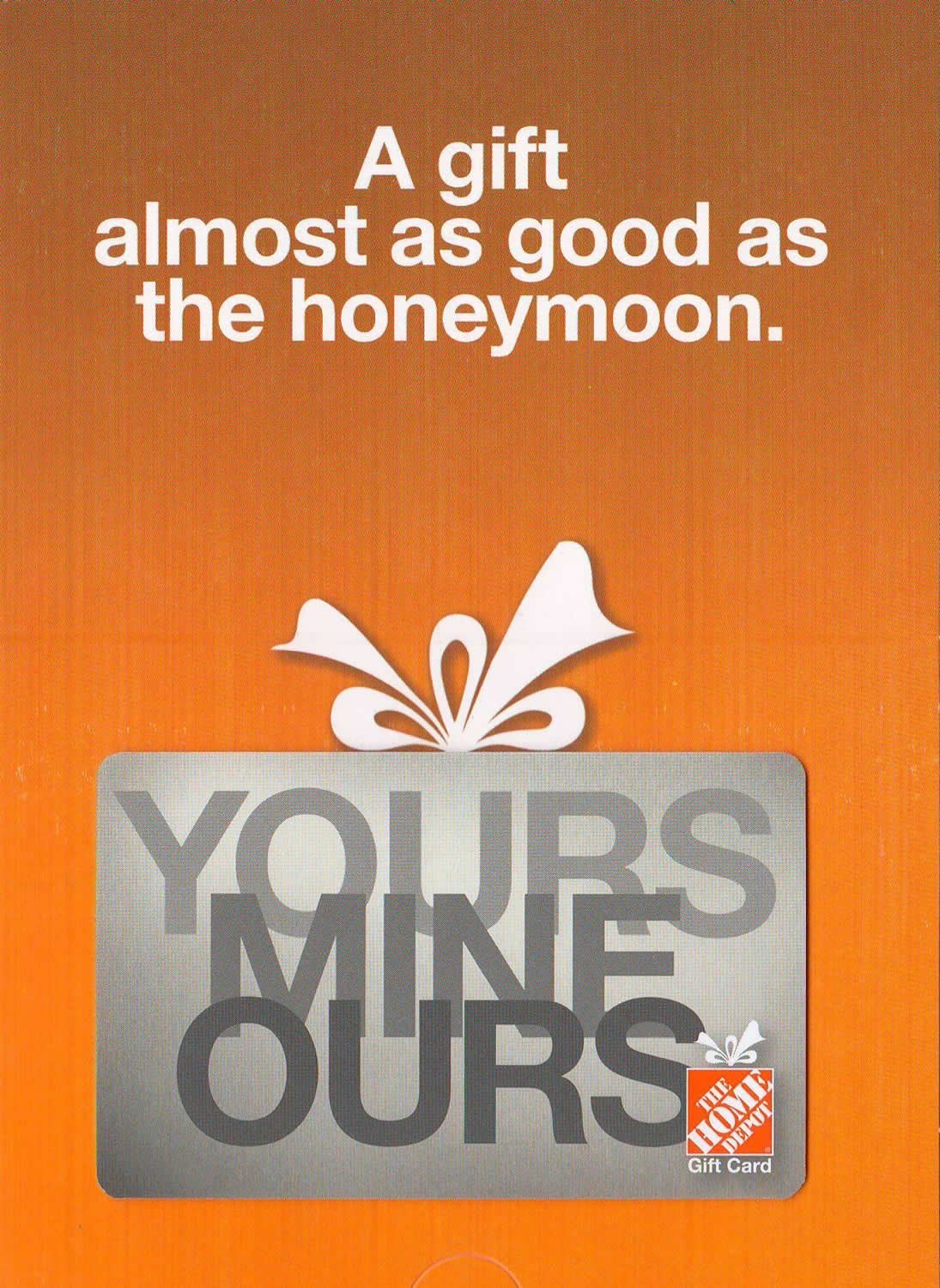 So I bought one of each (Yeah, three teachers and only 2 weddings, you figure it out) and now I can stop thinking about explanations for why I picked such an unusual gift.