I'm going to make a prediction for the 2012 Presidential Election. Wishful thinking? Maybe, but I still would bet that I'm a damn sight closer than the 5 Republicans predicting a Romney landslide in this article.
So, here's my prediction: Obama wins reelection with 281 Electors to Romney's 257.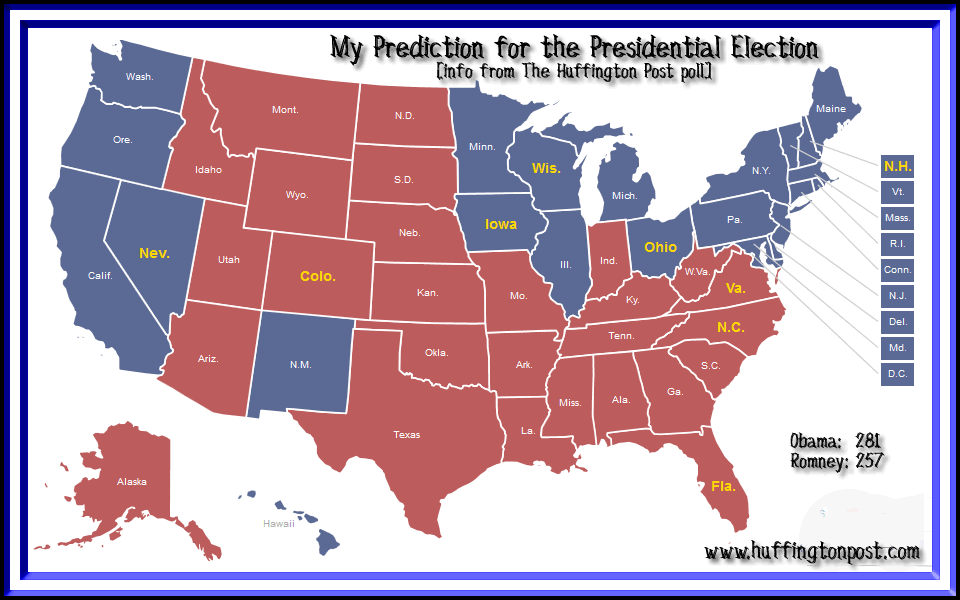 And here's the Flat Earth Society's prediction map: Romney wins the election with 359 Electors to Obama's 179.
We'll find out who's closer on Tuesday.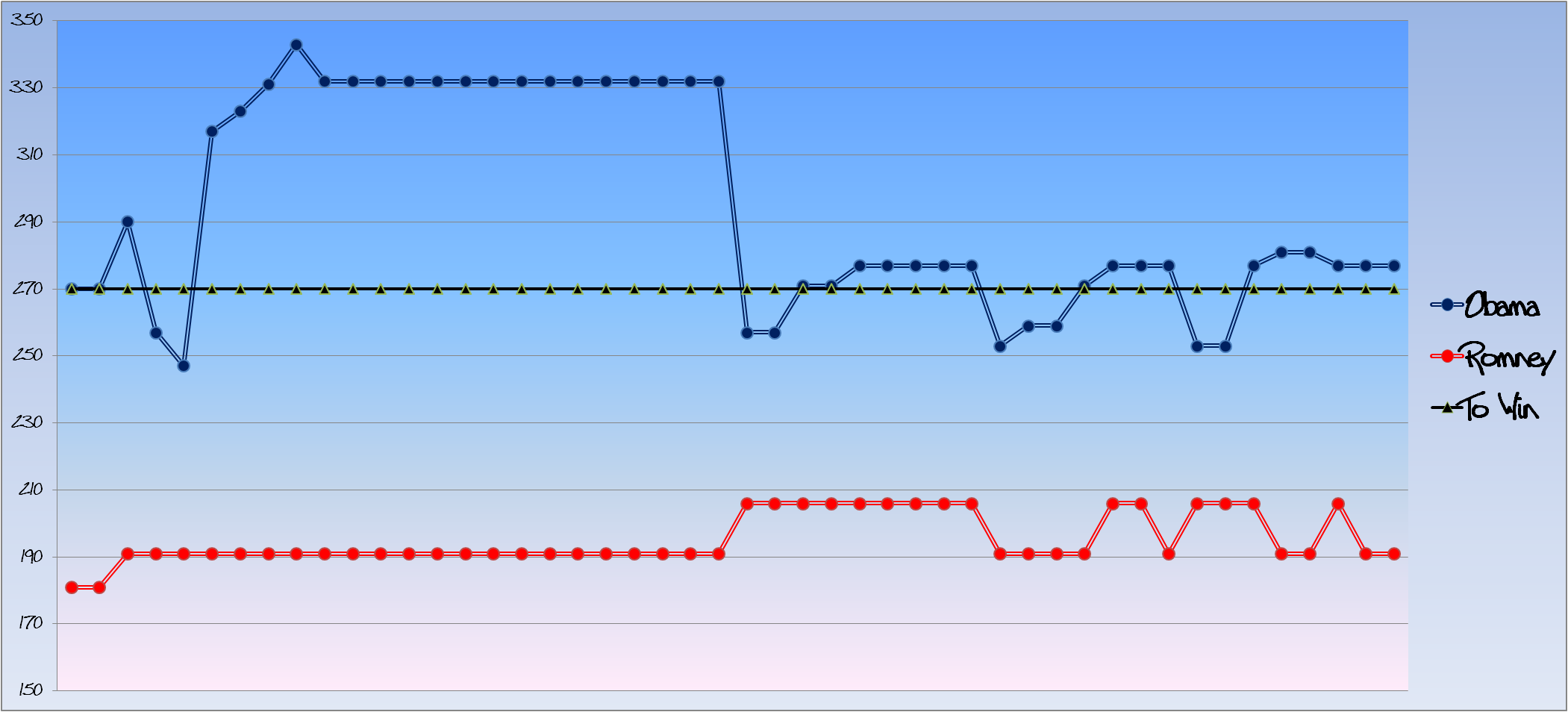 See ya at the voting booth…