Taking pictures at night is challenging. Which is one of the reason I like doing it. Seeing what you can capture on film even when your eye can't see it is fun. Here are some of the things I came up with.
The Wasatch Mountains.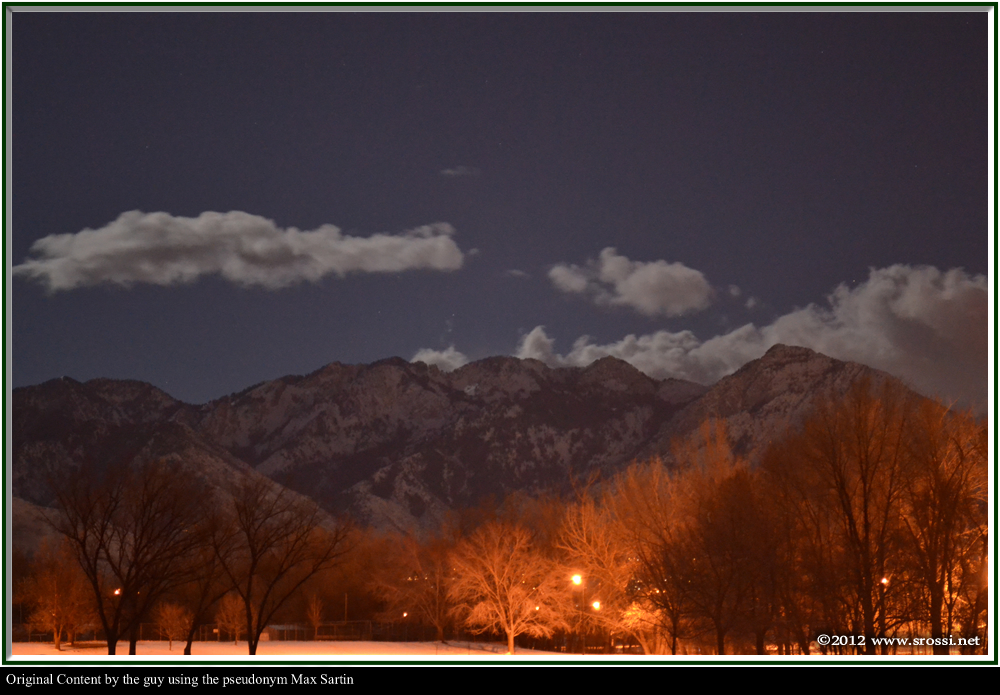 The moon, taken with my 1000mm lens.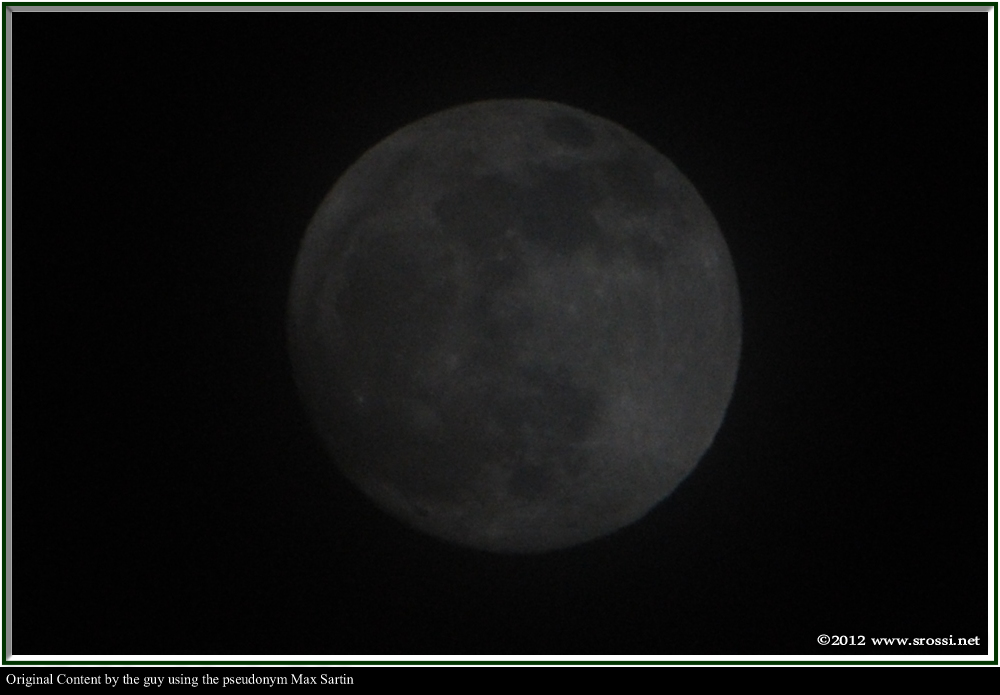 2100 South and 1300 East intersection.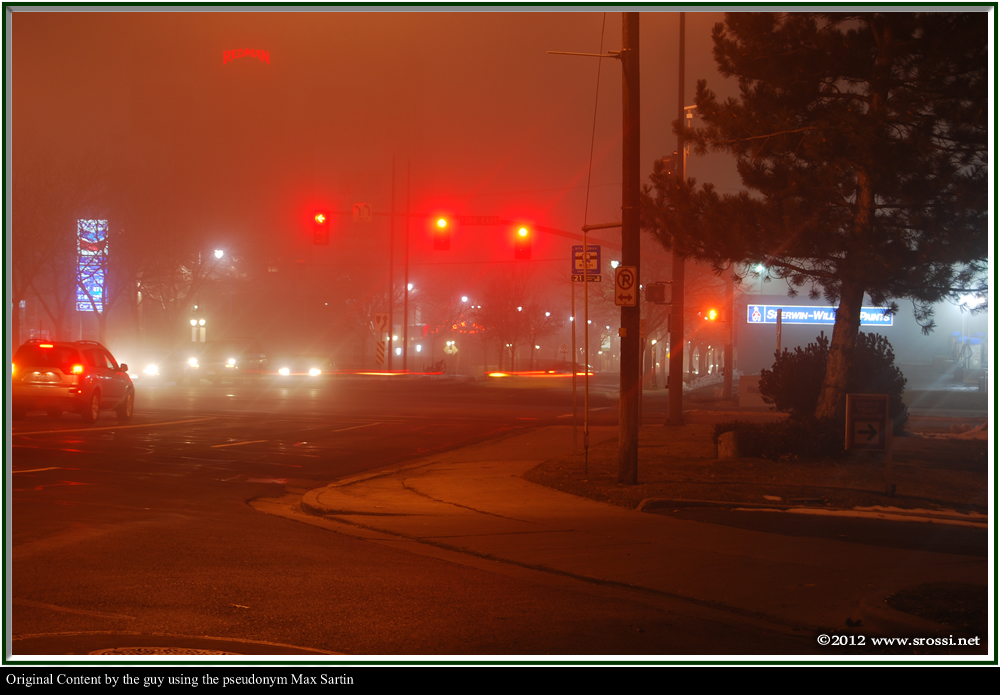 Cars driving down 2100 South.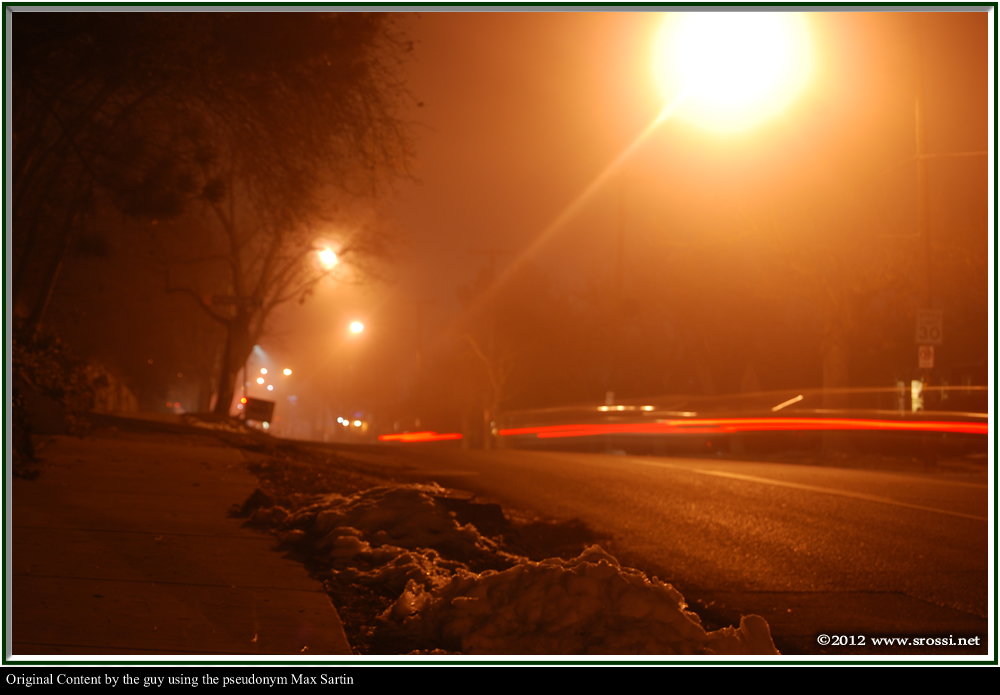 Students, hanging out in front of the Seminary building at the school star party.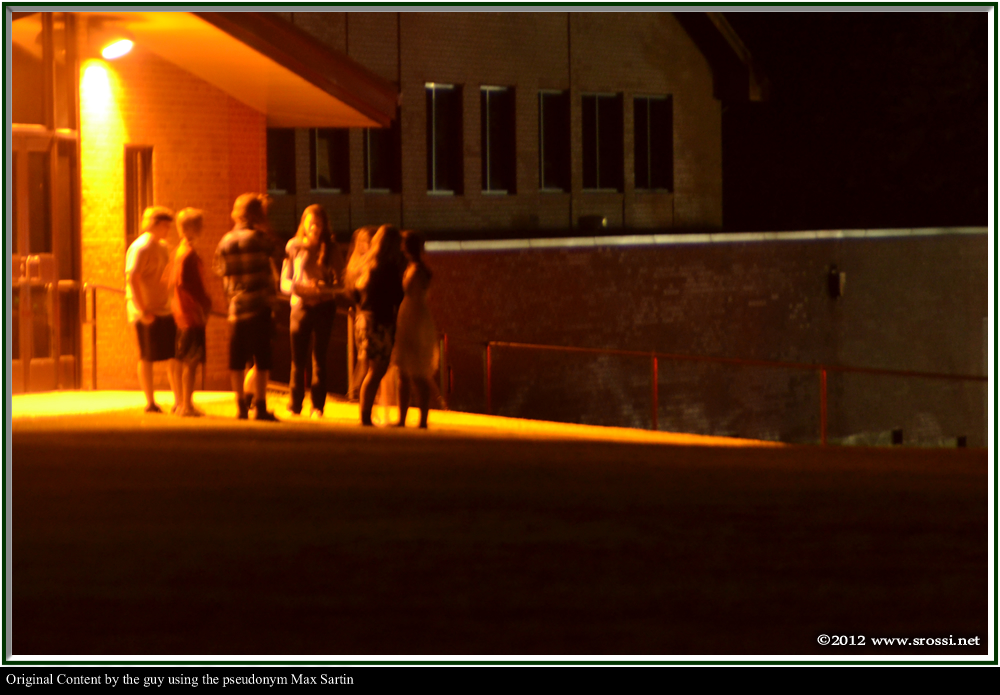 More cars on 2100 South.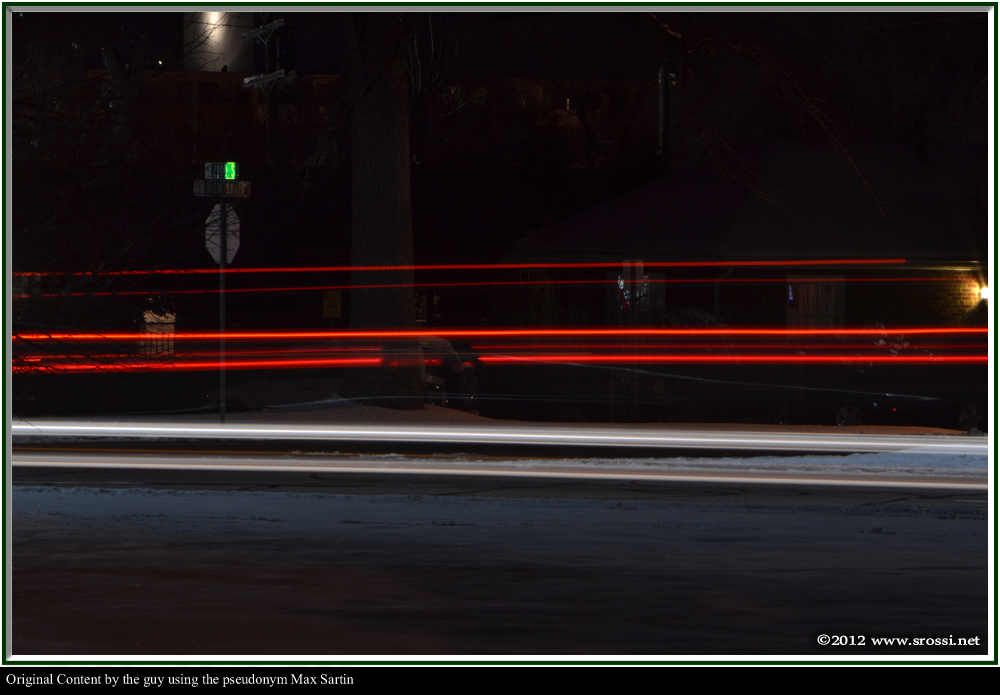 Sugarhouse Park.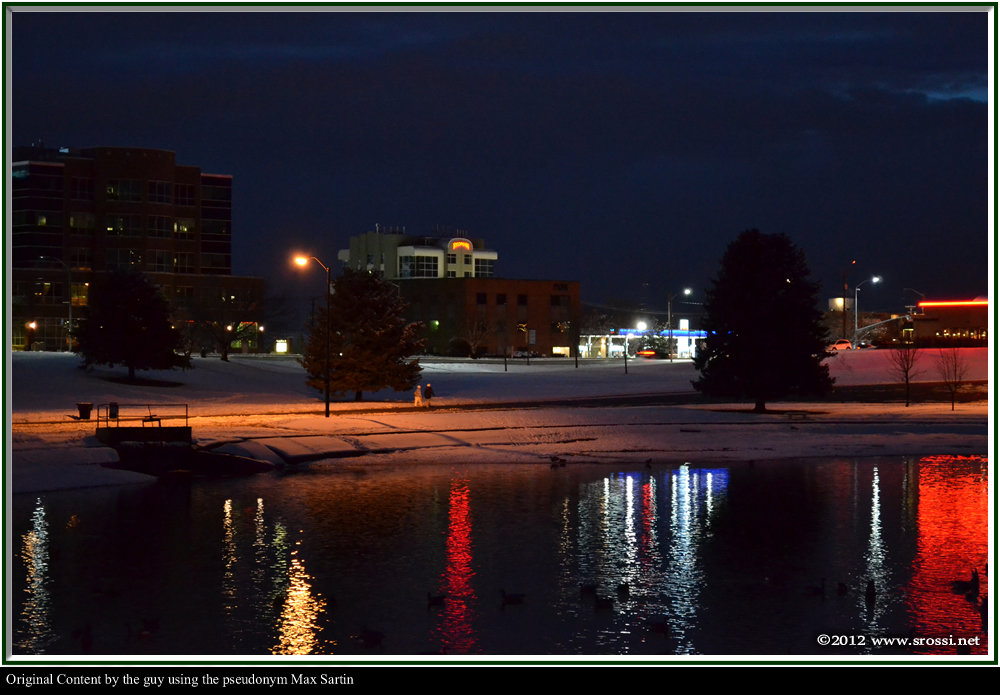 Click on the banner for more After Dark pictures, and why not add your own?