Phase II of house project 4,529 is complete.
When I built the garage over a decade ago, the plan was to put up a retaining wall and level out the ground behind it. Obviously, I didn't get right on it.
Well, this summer is "retaining wall" summer. The final plan is to put a carport in the back there so I don't have to shuffle all the old Fords around to take them out for their occasional drive. And they'll all be covered and out of the weather.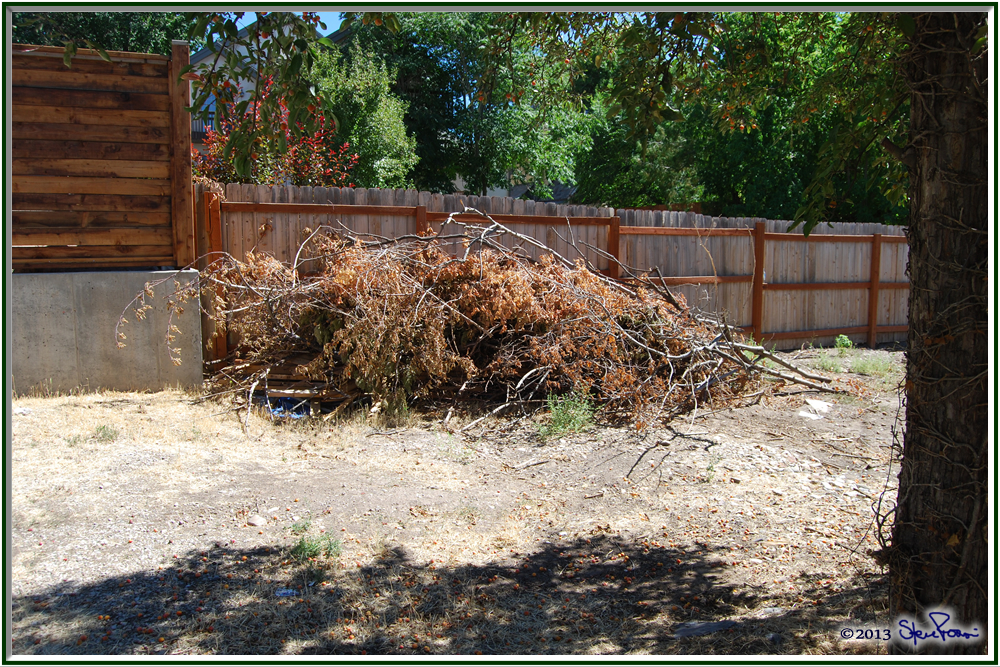 I decided to build the retaining wall with cinder blocks. One side is right up against the back wall of the garage, the other side will be covered with dirt, so looks are irrelevant.
Phase I was cleaning out all the tree debris that was left over from the big tree removal of 2010. We have curb-side yard waste cans here in Salt Lake, so it's just been a matter of cutting the branches up, filling up the can and then waiting until Wednesday, when the empty the can, to fill it once again. I still have a little bit of wood left, but it'll be gone before the end of the summer.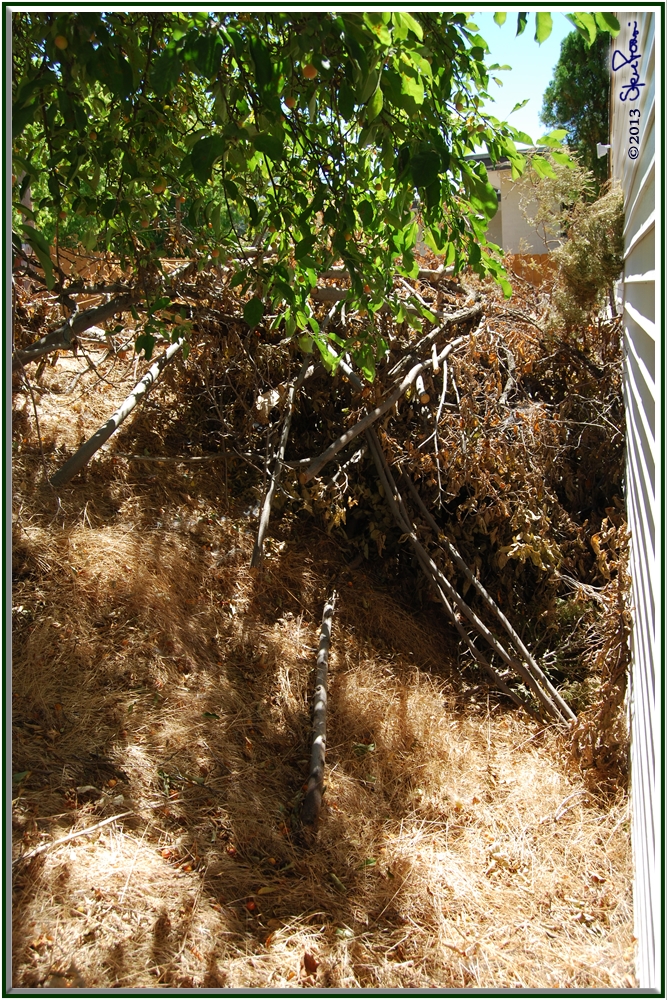 Phase II was to build a short concrete wall, just enough to give me a smooth, level foundation to put the blocks on. It took me and my roommate 3 hours to build a 30'x8"x6"(average) concrete foundation. The project went smoothly, except for the second trip to Home Depot for another 10 bags of cement, and a few of them ripping inside the Jeep.
But it's done. It looks pretty good, and in a few days will be ready for me to start placing the blocks on top. Then a little concrete inside them to hold them in place and the retaining wall will be done.