A group funded by NASA came to our school for lunch one day in May. Their purpose was to show "Solar Cooking", and along with solar ovens, they brought these two curvaceous solar deep fryers.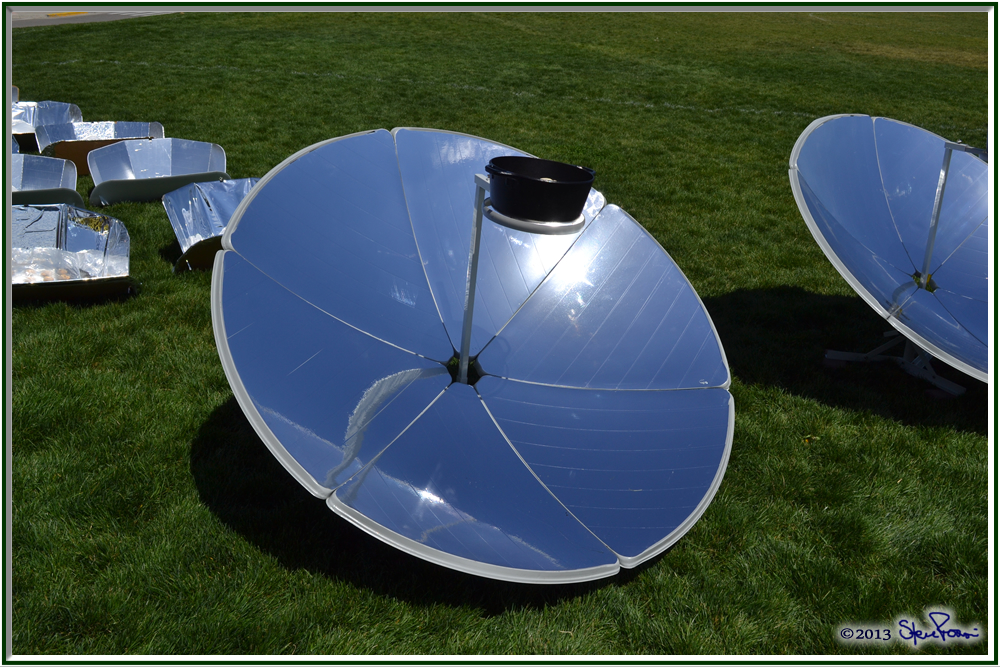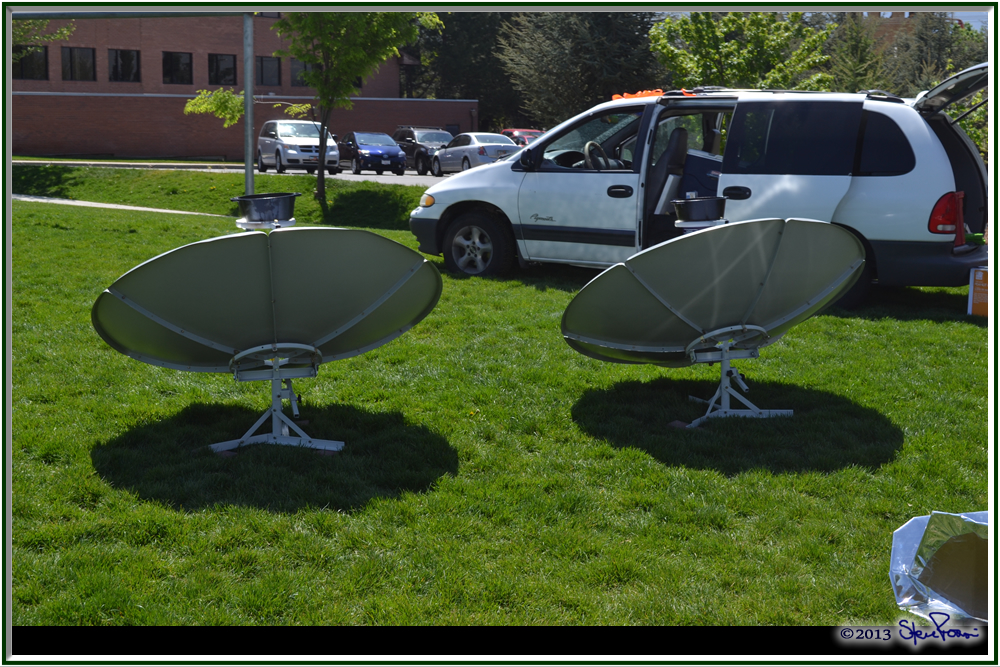 You've heard the phrase "Hot enough to fry an egg on the sidewalk"? Well, I was surprised to see that these two could get the oil hot enough to fry scones.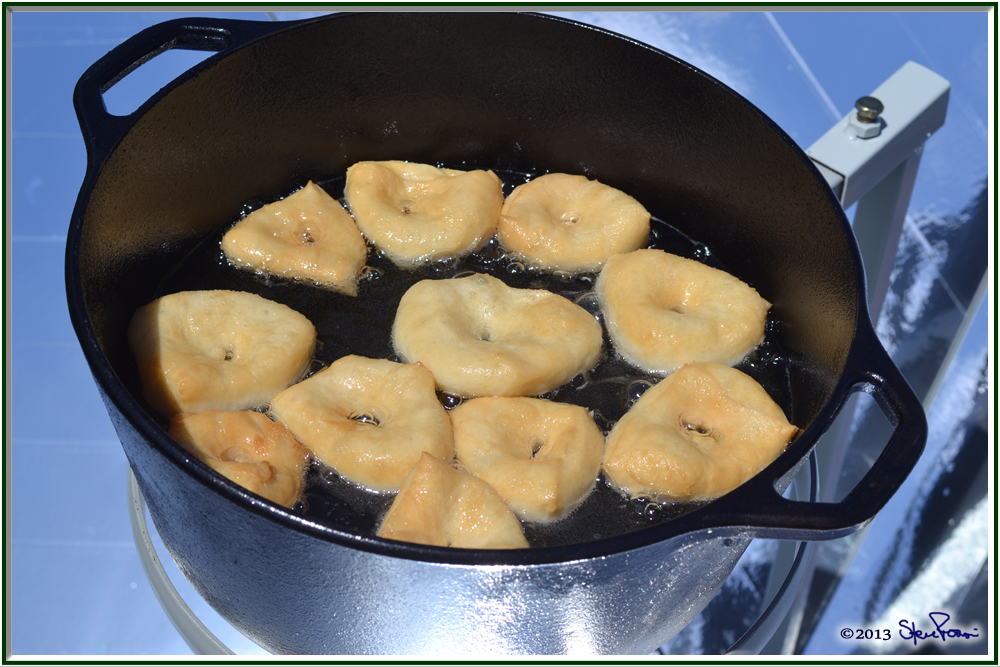 It took between 5 and 10 minutes to properly brown the scones, but as you can see, the oil was boiling around them. We also had hot dogs cookies baked in solar ovens (not curvaceous enough for this Thematic Photographic), but the scones were by far the hit of the party.