One of the things I did while I was in Phoenix was to go see the Grand Canyon. I'd never seen it before, and figured it would be something nice to check off my non-existent bucket list. I have to cull through the many pictures I took there before I post them, but for now I'm posting some of the funny things I saw on the way.
Yeah, I live in Bumble Bee. That's right next to Crown King.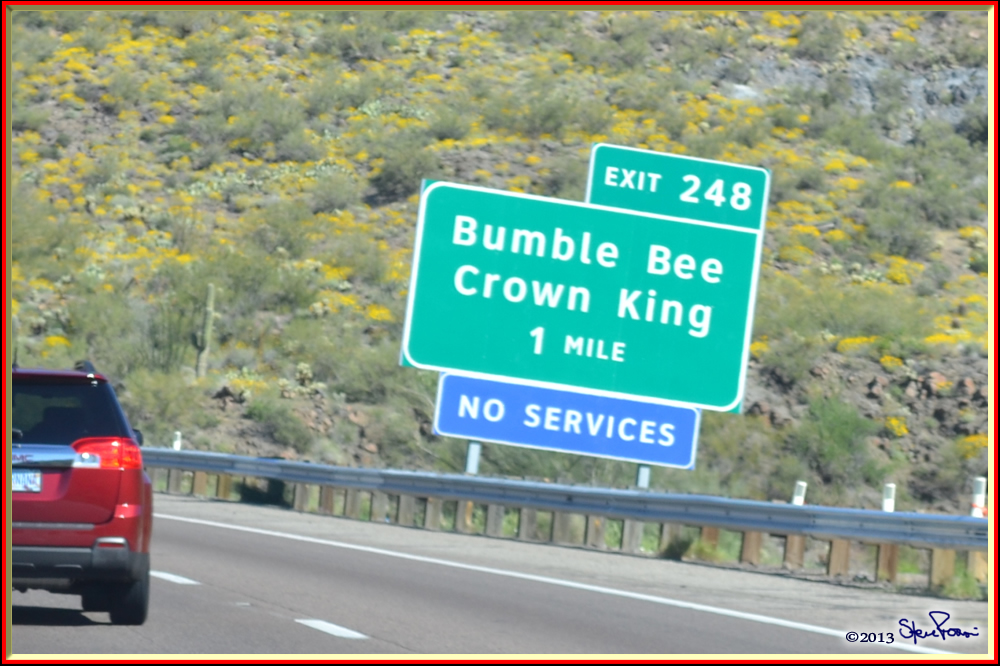 Hey, my place or yours?
Where do you live?
On Bloody Basin Road.
Uh, think I'll just go home alone.
I worked with a woman at the pizza place that used to like to call me Schneeb. Why, I don't know, but this sign reminded me of her.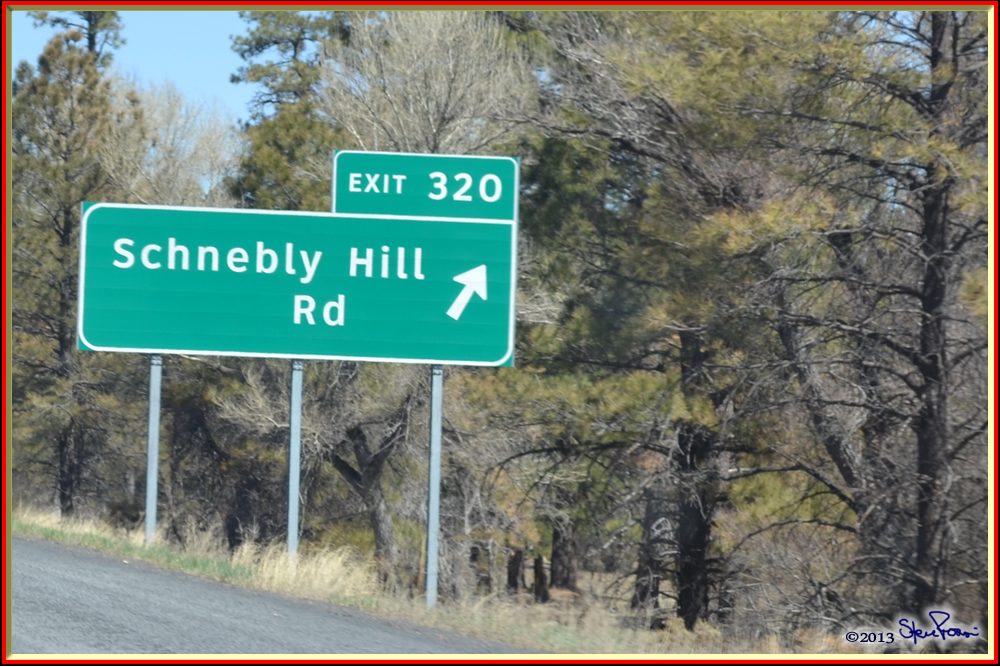 We stopped in Flagstaff to get gas, this sign was right next door. Seems to be some sort of paranormal/UFO convergence going on in the area.
The sign on the Men's room door at the gas station where we filled up. The Women's room had the same sign, except the squirrel had make-up in her hand and the sign said "No Nuts"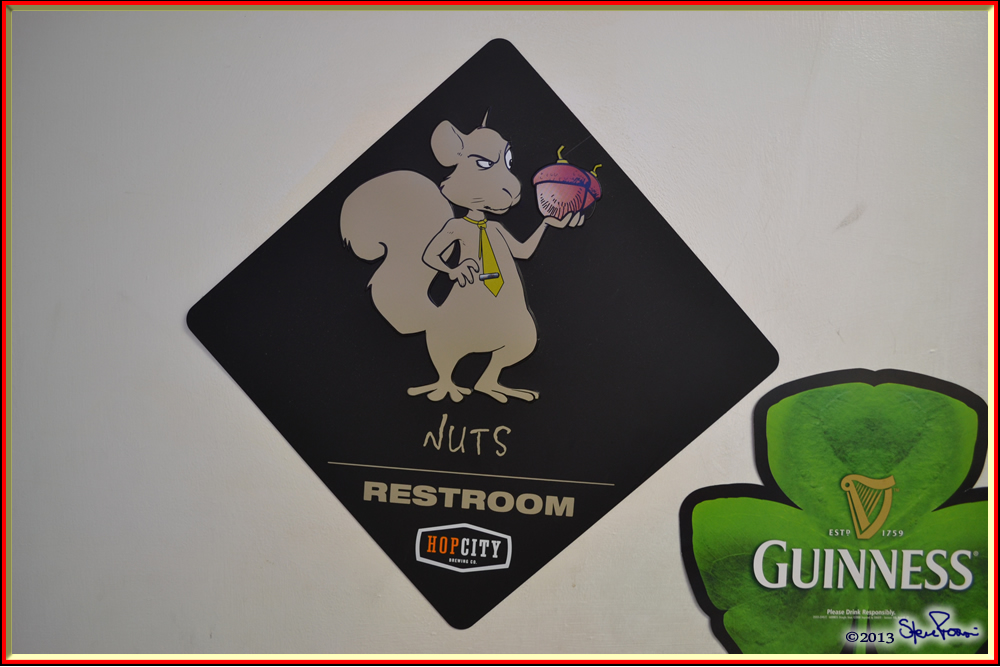 Whipped cream canister in the alcohol aisle at the gas station.
Just in case you didn't notice – it's 36 proof whipped cream.
We drove on Route 66 through Flagstaff.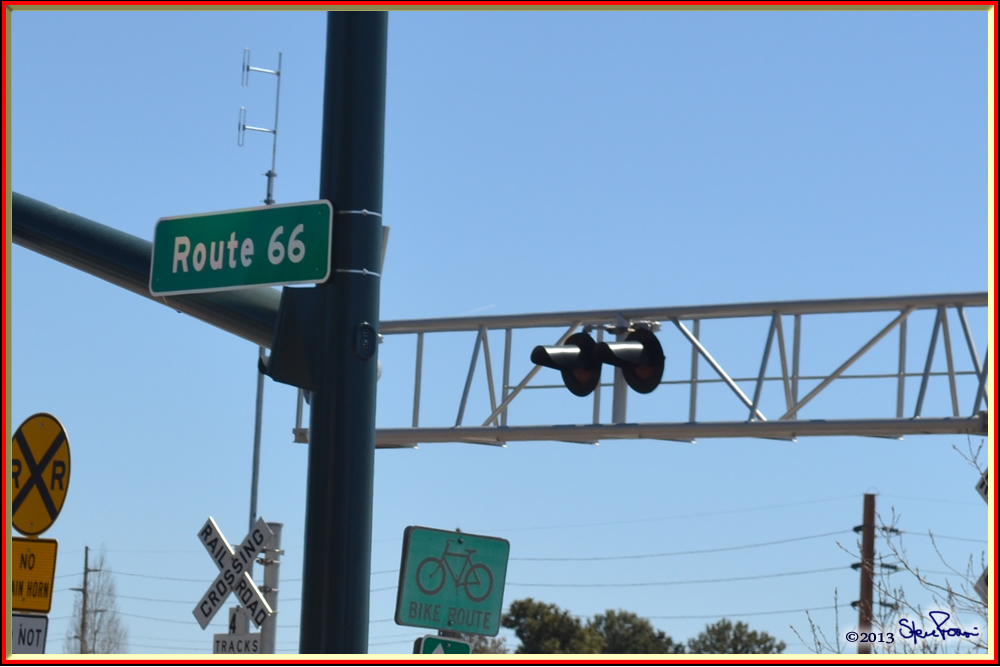 My road.
At a view point at the Grand Canyon. Not much information here anymore.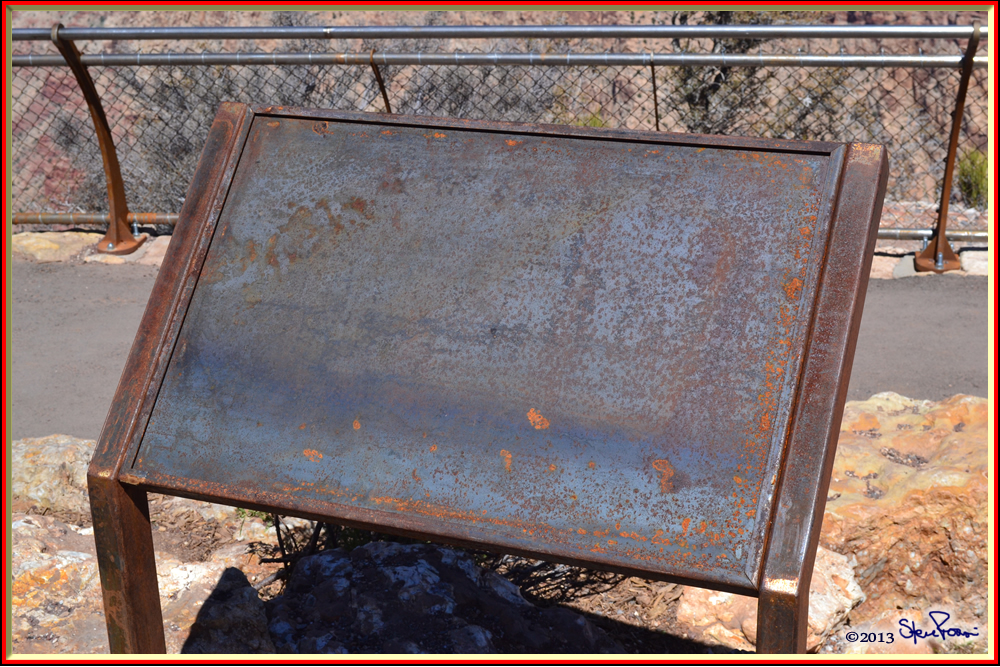 "Pink Jeep Tours" will take you along the rim of the Grand Canyon.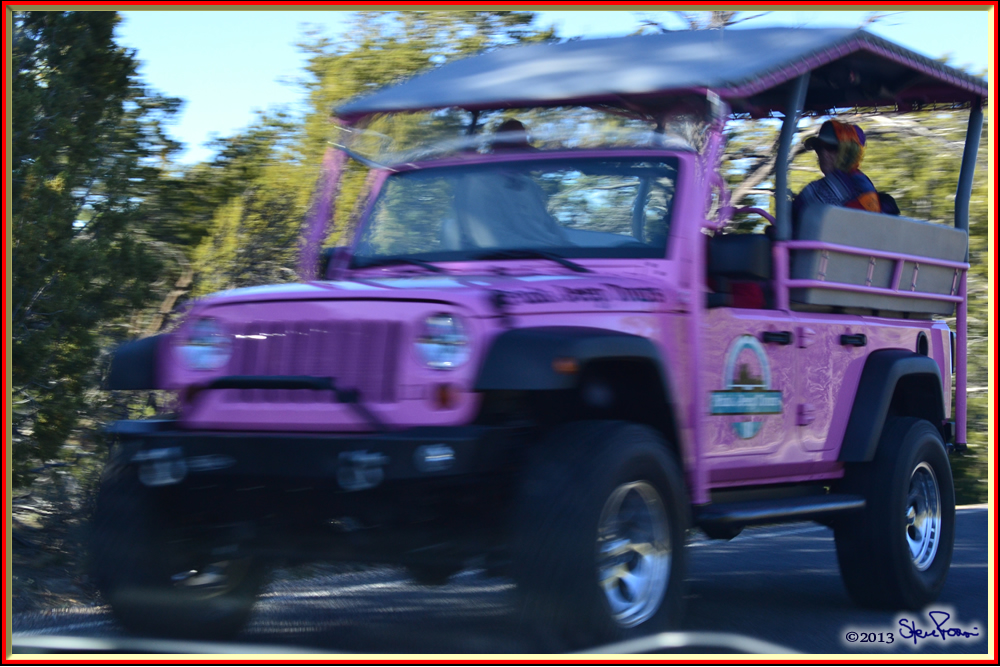 65°F at 6:00 in the morning on the day I came home to…
…a forecasted high of 61°F.