Halfway through 1st period one of my students points to the windows and says "There's a goose watching us!"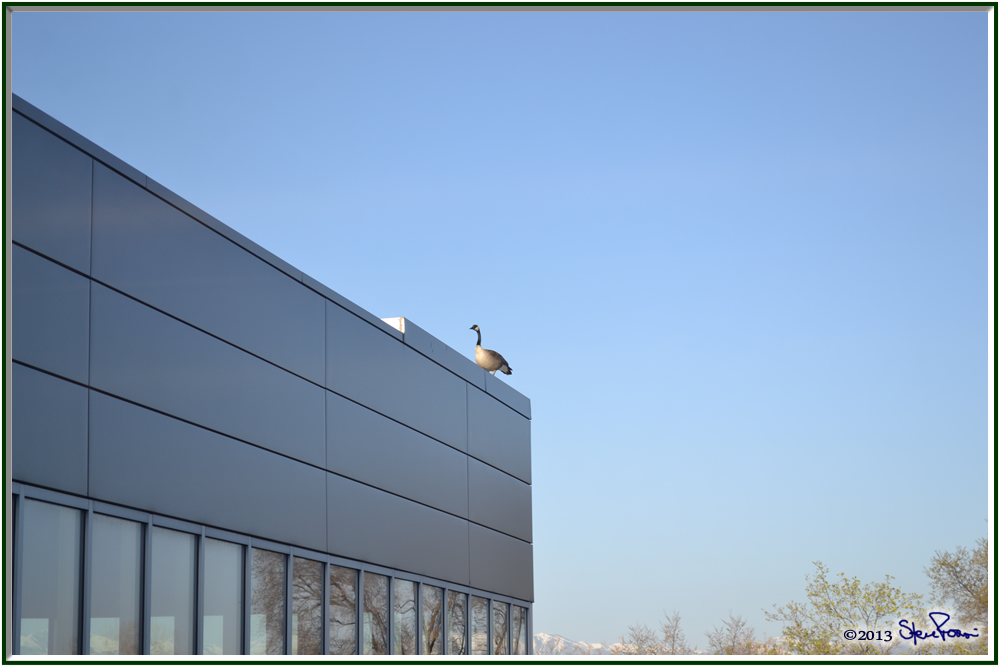 Lo and behold, there it was, perched on top of the building one floor above us, and we're already on the 3rd floor. I got some good pictures and then went back to teaching. By the end of 1st period it was gone.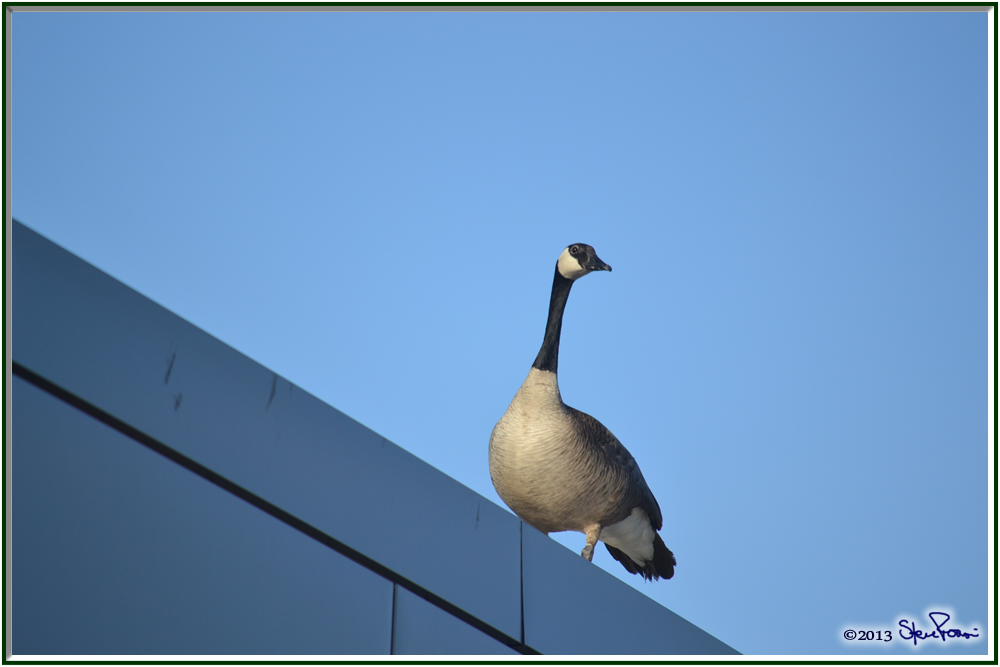 Two ships passing in the night. Or one ship passing 30 others in the morning.