Imaginary equine meets odd looking bird. Romance ensues and even odder offspring are the result. Only in the mind of a junior high school kid does this make sense. And only in the mind of this kid would it make sense to ask me to put it up in the background of the morning announcements for all to see.
So what does that say about me, since I did put it up? And now I'm putting it on here, for all to see: The Pelicorn.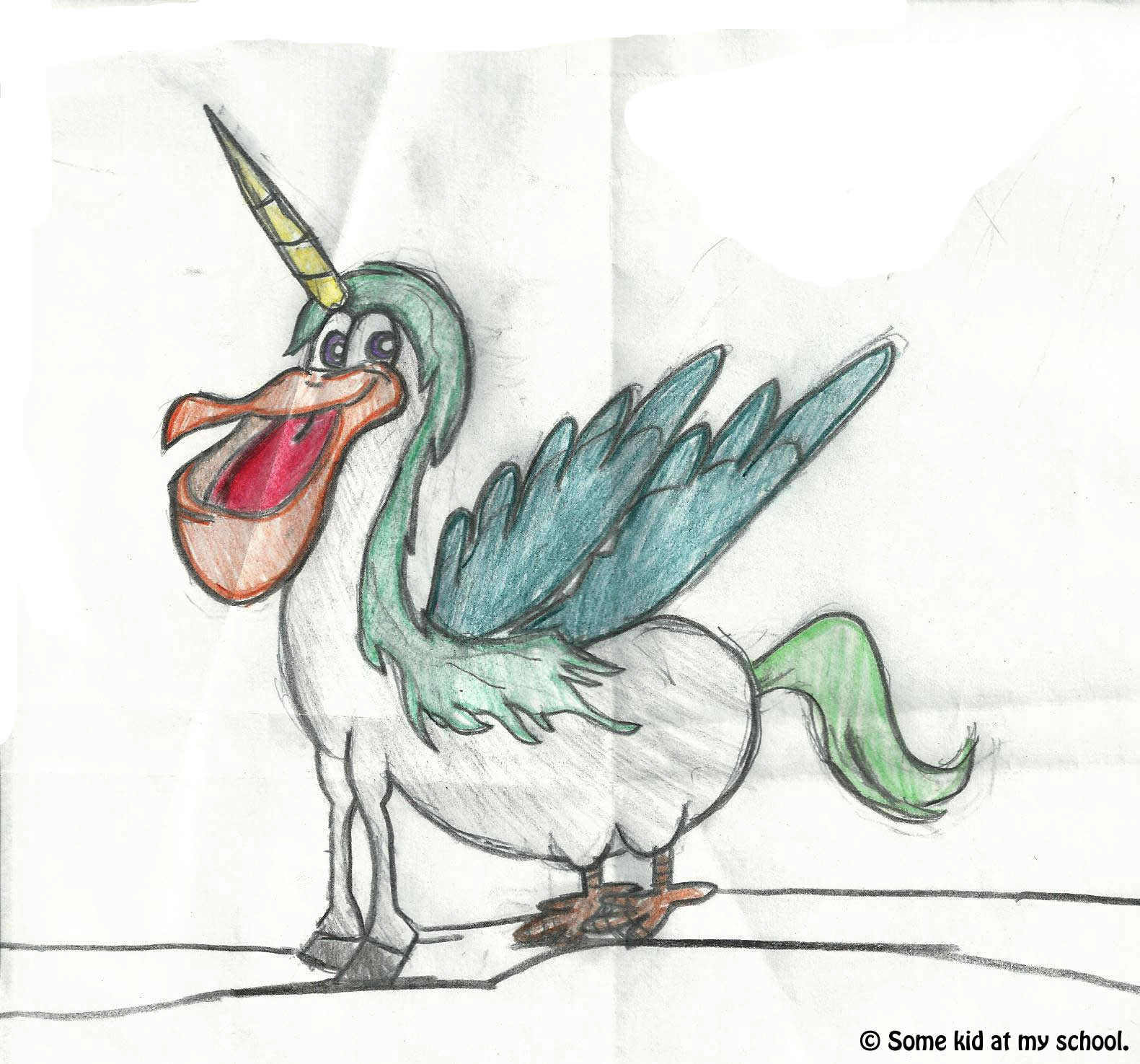 And on Valentine's day, all I got was one rose with this note attached:
And all my English teacher friends should be happy to see that this person correctly wrote "you are" as "you're", not "your".
It's been quite a week.