My brother thought I'd make it to the first of May, but it was nice, sunny and above freezing (just barely) this afternoon, so I decided the Wrangler needed to shed it's hard top and go with the soft top. Of course, it first had to go topless for a while.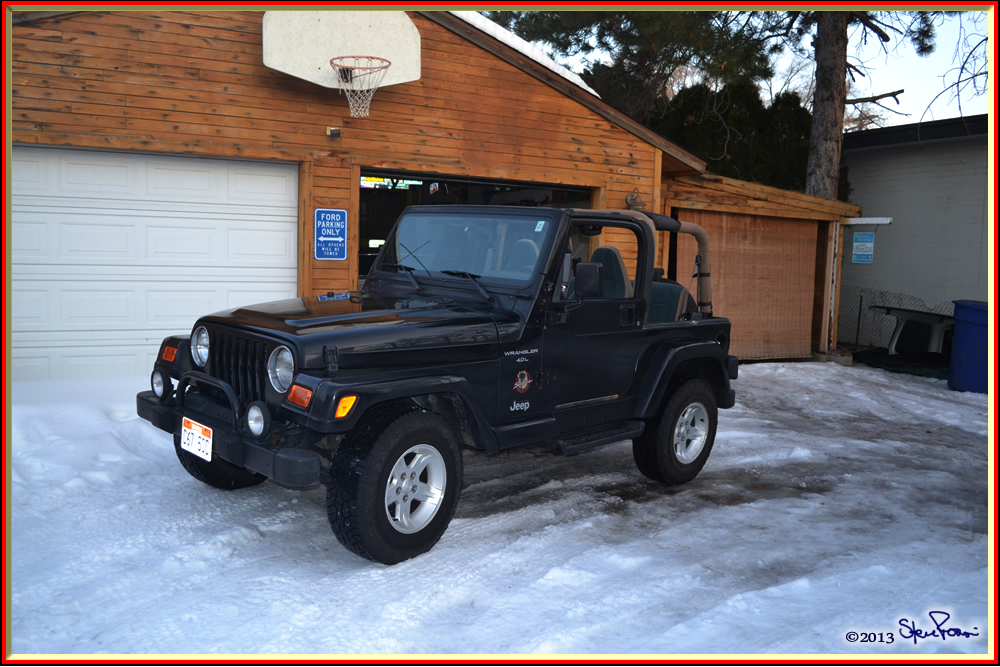 Which meant I ended up fighting the impending darkness as I struggled to put the top together for my first time. It's a complex process, which will be a lot easier when: a) I know what I'm doing, b) it's light out and I don't have to hold a flashlight with my chin to find the zipper and c) warmer.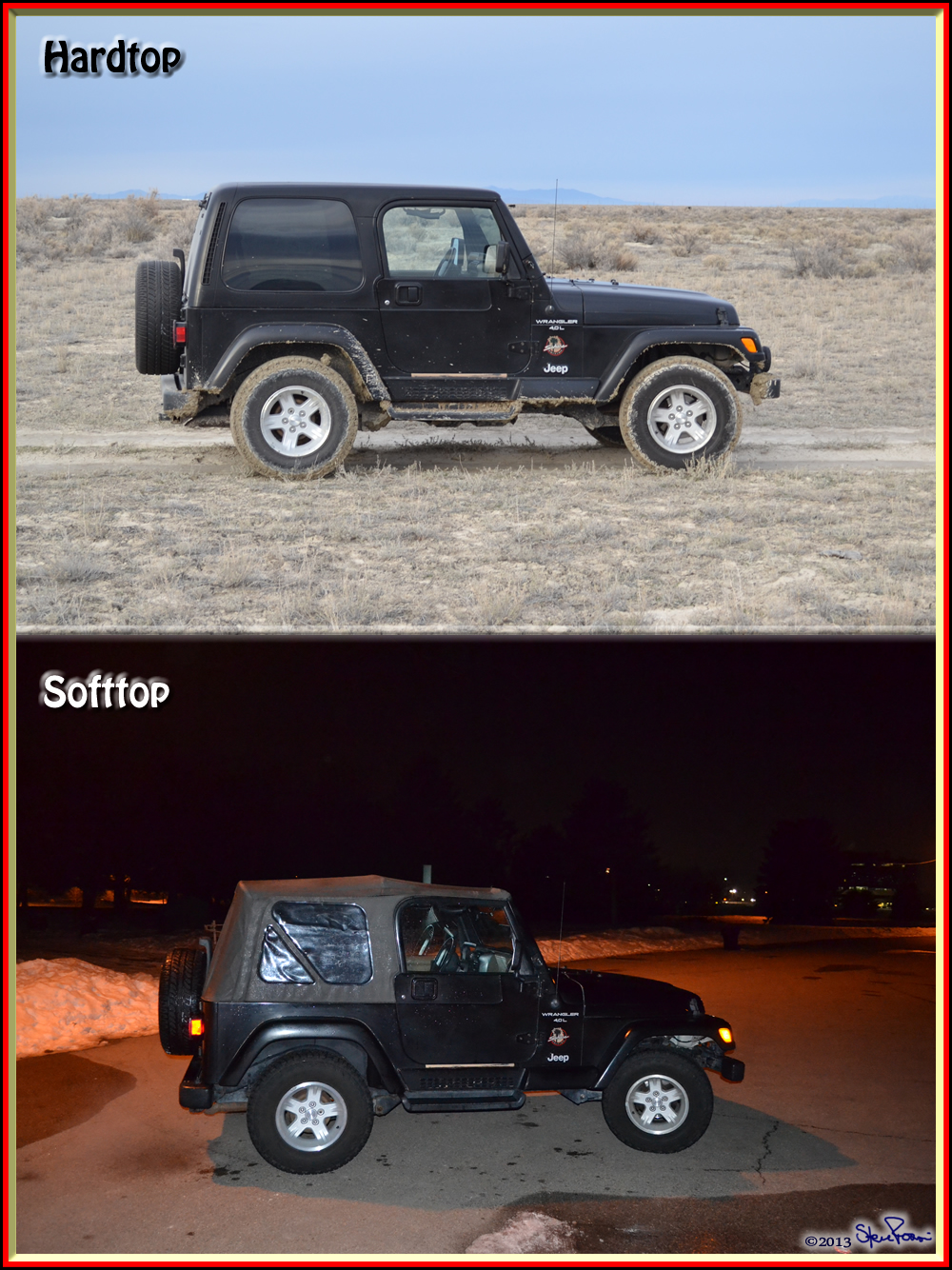 But it's done and now I really am ready for spring.