I made the mistake(?) of visiting one of my writer friends blogs, which ended up costing me an hour of my time, and probably more in the future.
She stumbled upon a website where you can design your own sci-fi pulp fiction magazine cover. (See her post here).
I had to go check it out and, it being February, came up with this cover: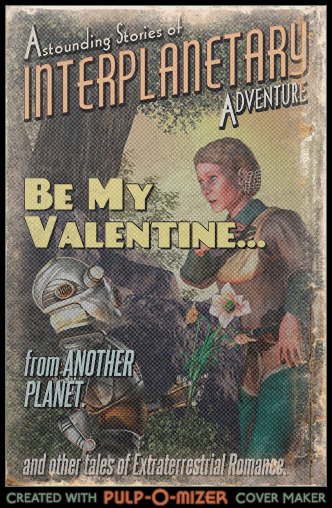 If you have the time, check it out. Clicking on the picture will take you there.