I took these pictures a couple weeks ago on a cruise over Wolf Creek Pass, somewhere on State Road 35 between Francis and Tabiona.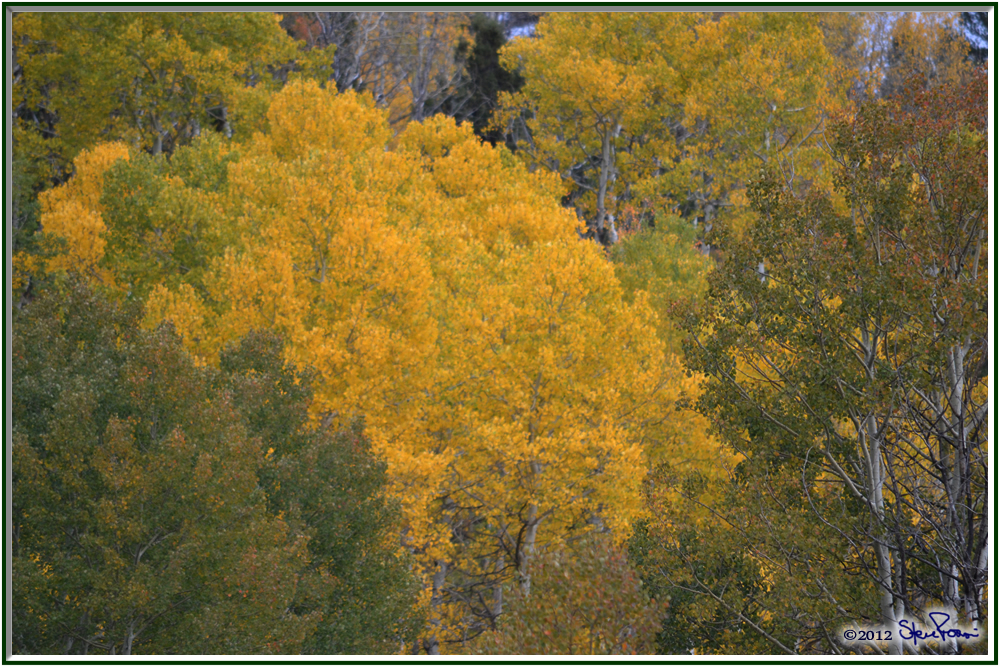 About a decade ago, most of this route was still dirt road, and even now it's closed to traffic for part of the winter.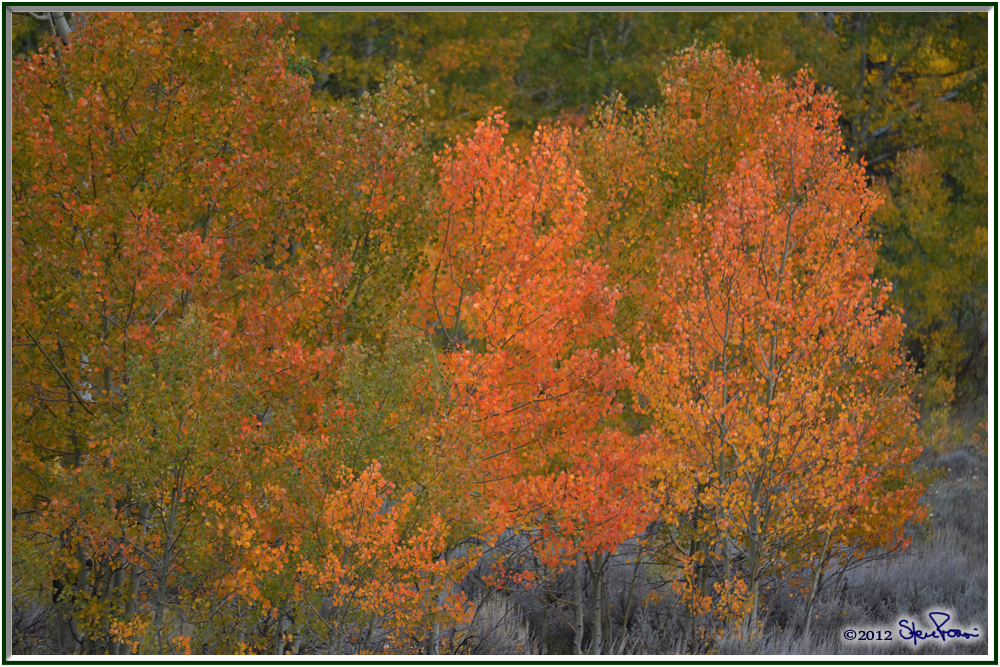 The colors might not be as vibrant as you see in New England and that part of Canada, but I really like the contrast of them dispersed within the evergreens.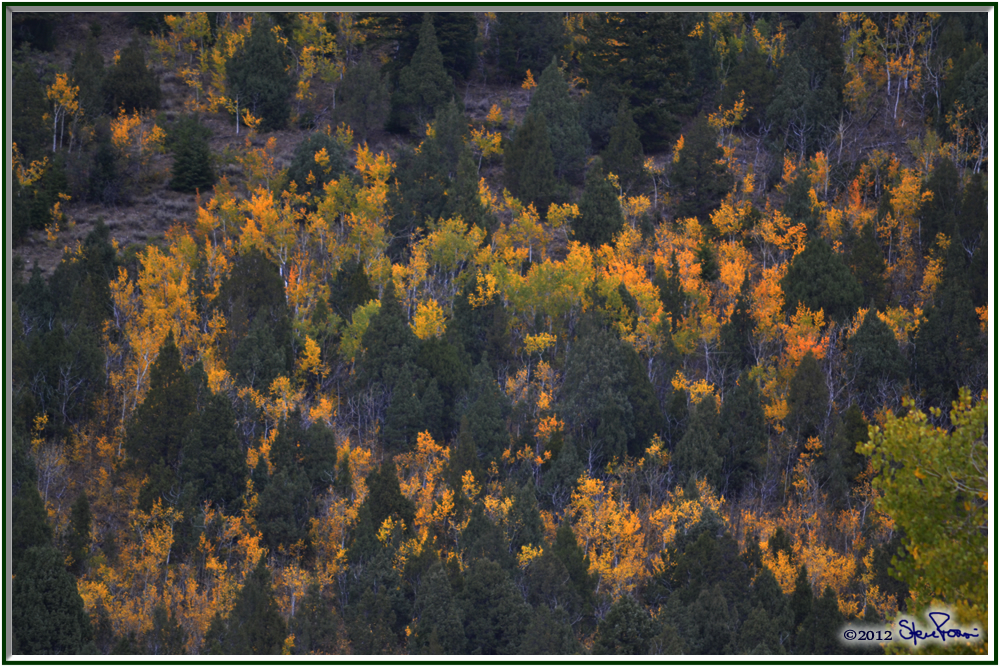 See more Fall Colors by visiting Thematic Photographic.