So I was told that these little tabs on my windows were there to keep the windows from being opened all the way, so you could leave them about 3" open for air, but nobody could open them all the way to get in the house.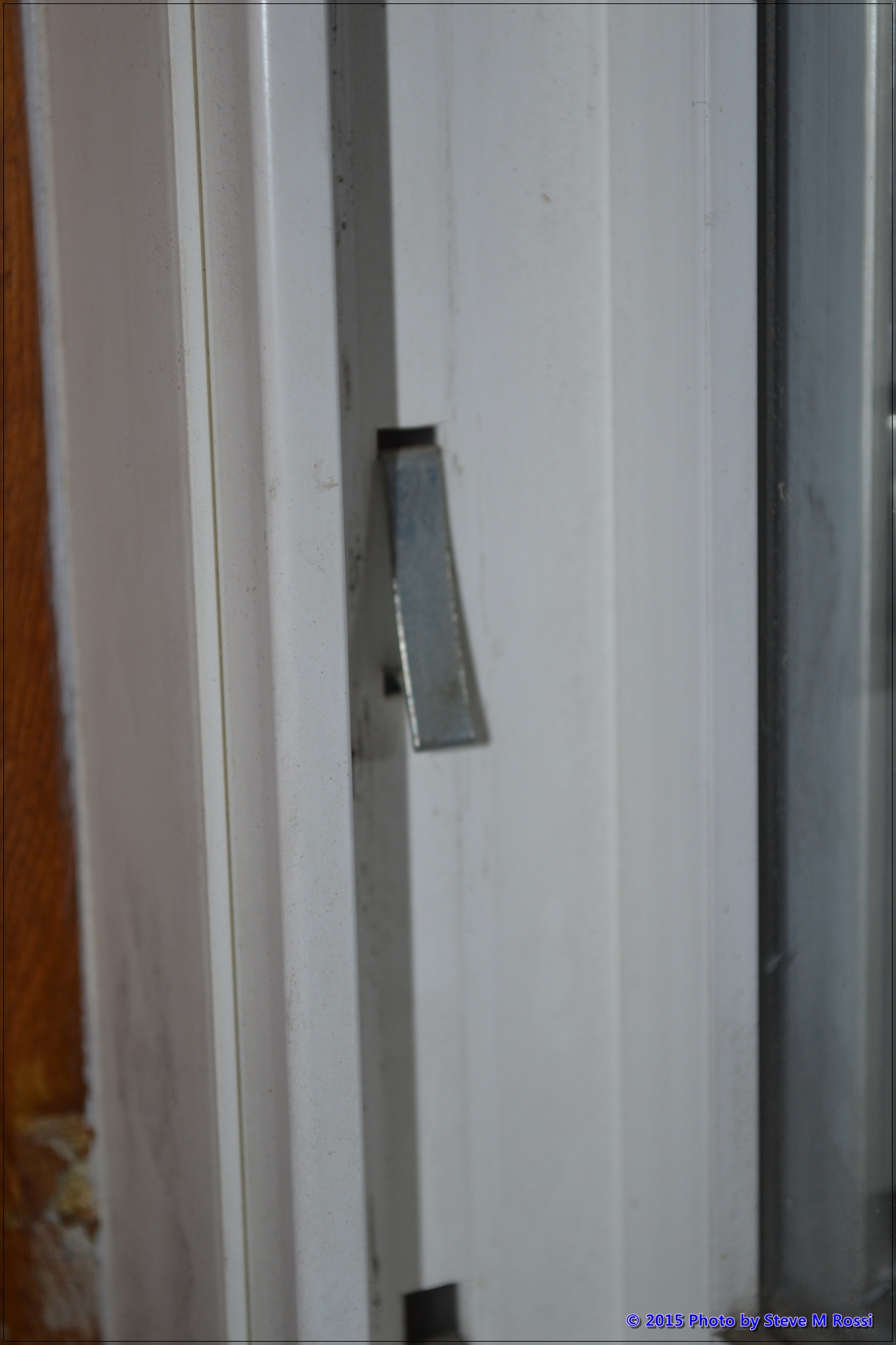 I found out today that's not true, as a matter of fact, they just assist the burglar in getting in the house.
See, I went down to Price to visit a friend today, had a wonderful day but came home to this: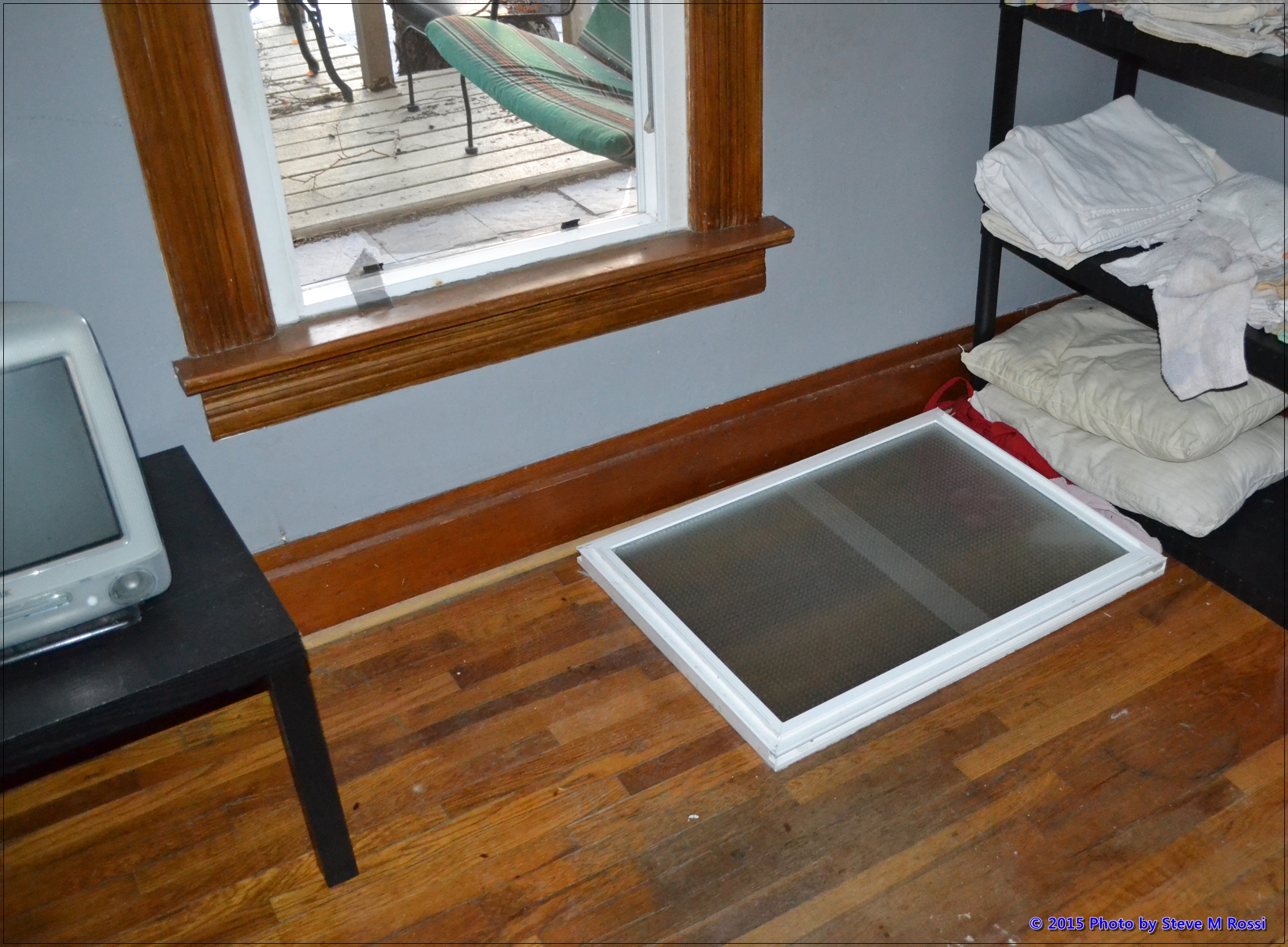 My house was broken into. They cut the screen and then popped the window out. I didn't get cleaned out, they didn't take any of the three televisions, the computer, my tablet or even the liquor in the fridge. They did get all the change out of my change bucket and a couple antique cameras. That's all – but still enough to piss me off and creep me out that some jackass was in my house going through my stuff.
What I did find out, and what you need to be aware of, is that those little tabs are there to hold down the window rails so that you can lift up and pop out the window. As soon as I realized that, it was simple to get the window back in. I also felt real stupid for making it so easy to get into my house.