Ok, calm down. We're talking birds, not white panel-vans with "Free Carmel-Mocha Frappuccino" painted on the side.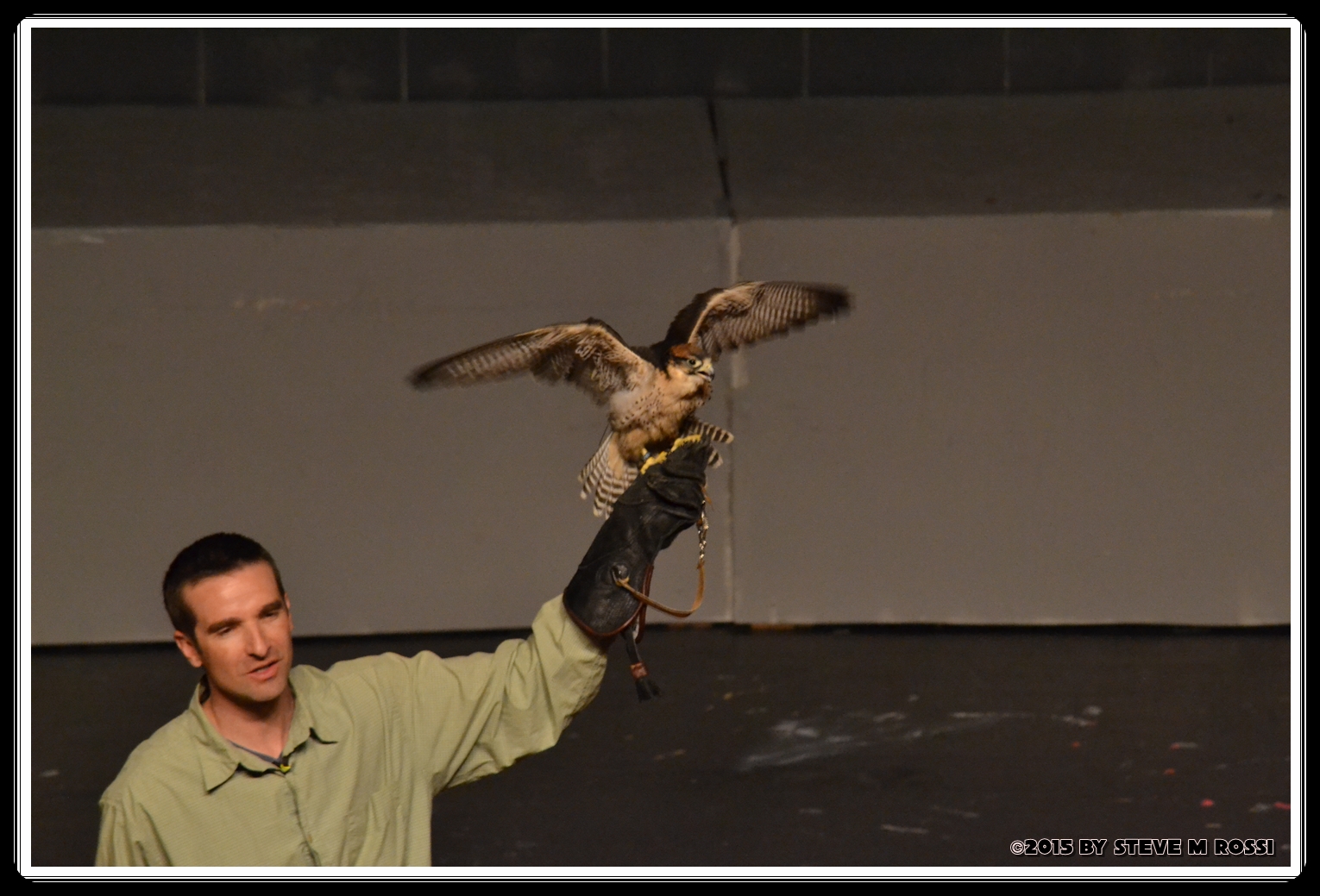 Our students collected $1,500 worth of stuff for the Animal Shelter, so they earned a "Birds of Prey" assemble, where they bring live birds to the school and let them fly around in the auditorium.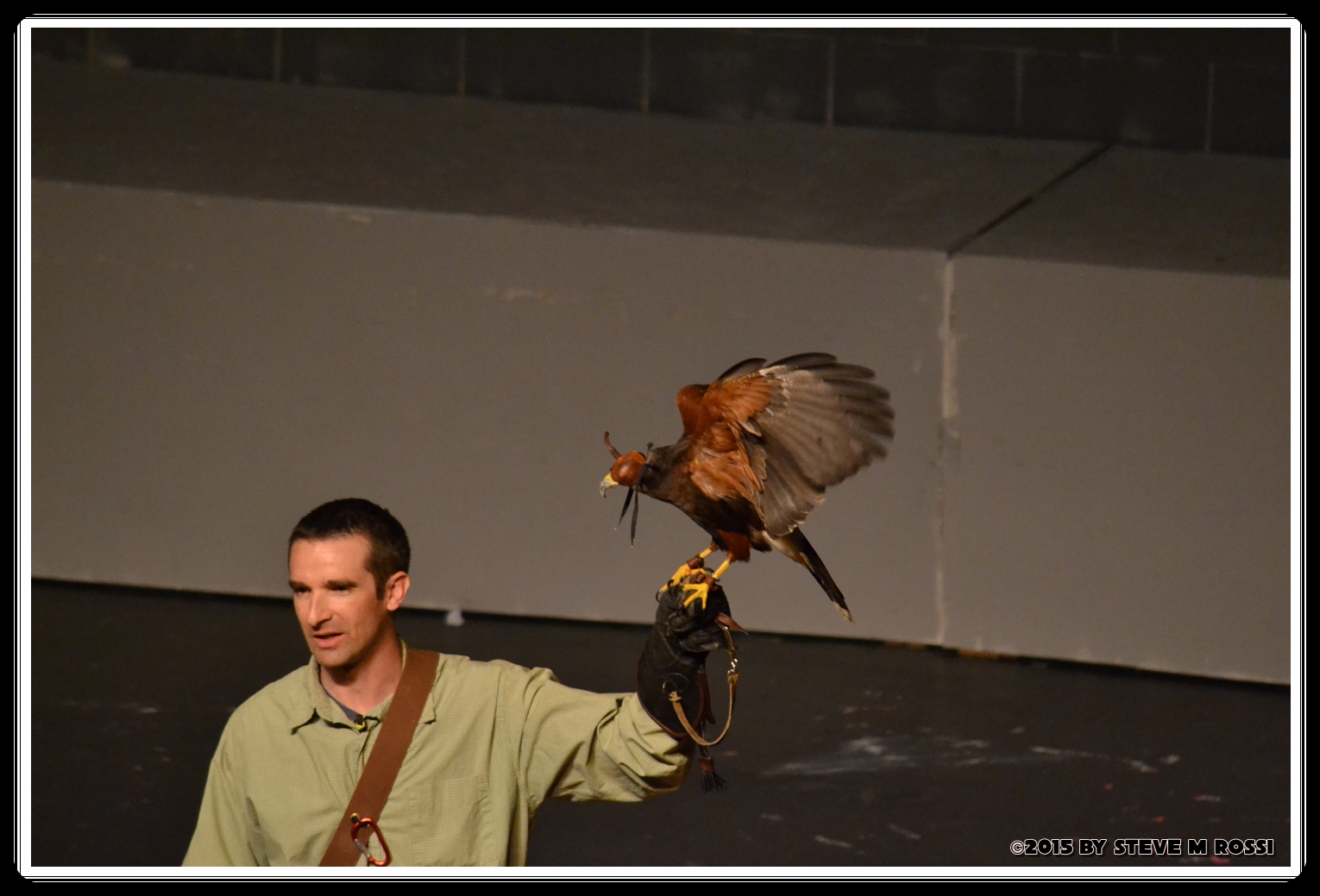 Cool assembly, and it was really funny when one of the birds perched itself on a light bar right above the audience. The kids had been warned about bird's tendency to poop wherever they are, even got a visual when he was holding it. There was a little chaos every time the bird changed perches as the students tried to get out from underneath it.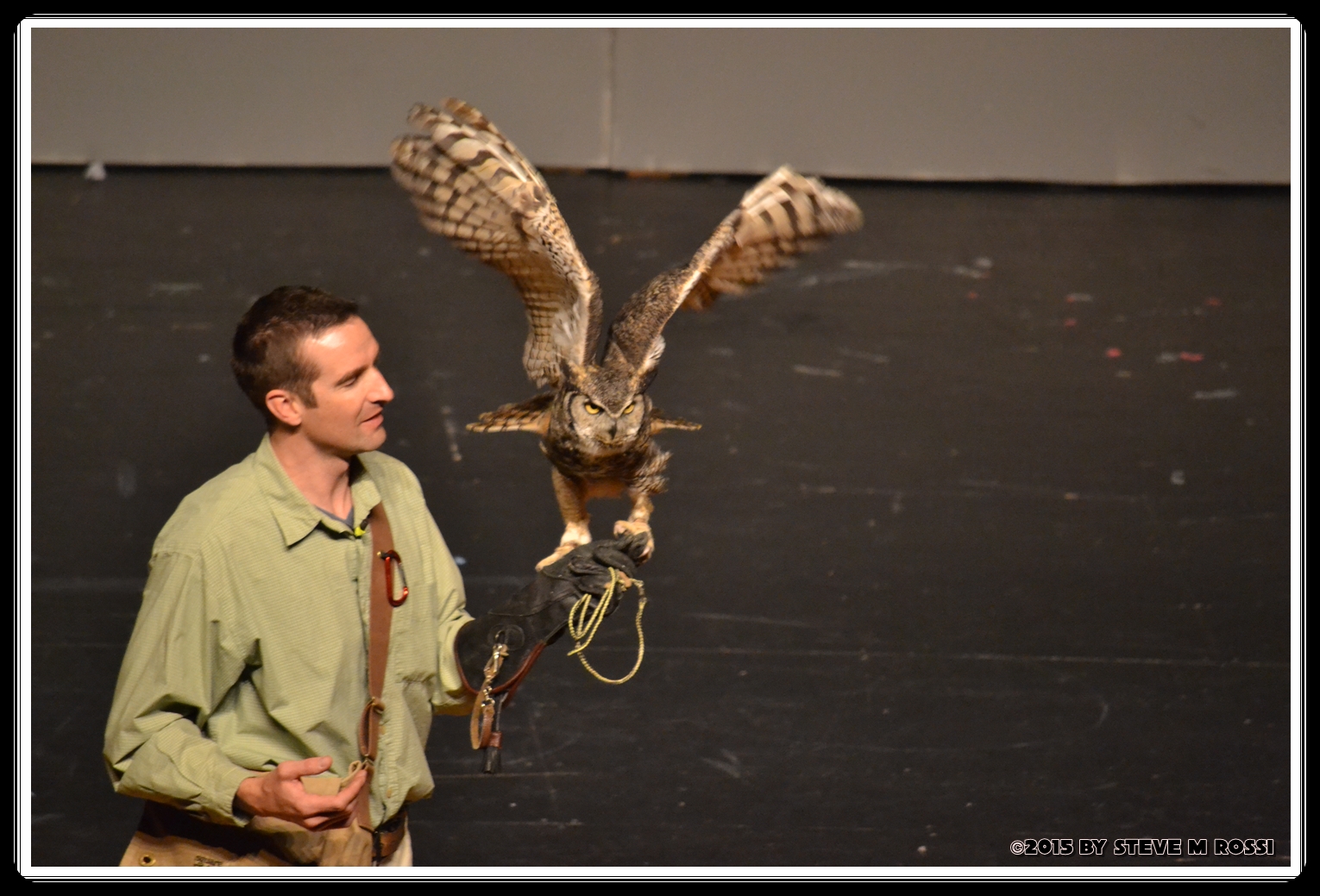 No accidents, but funny.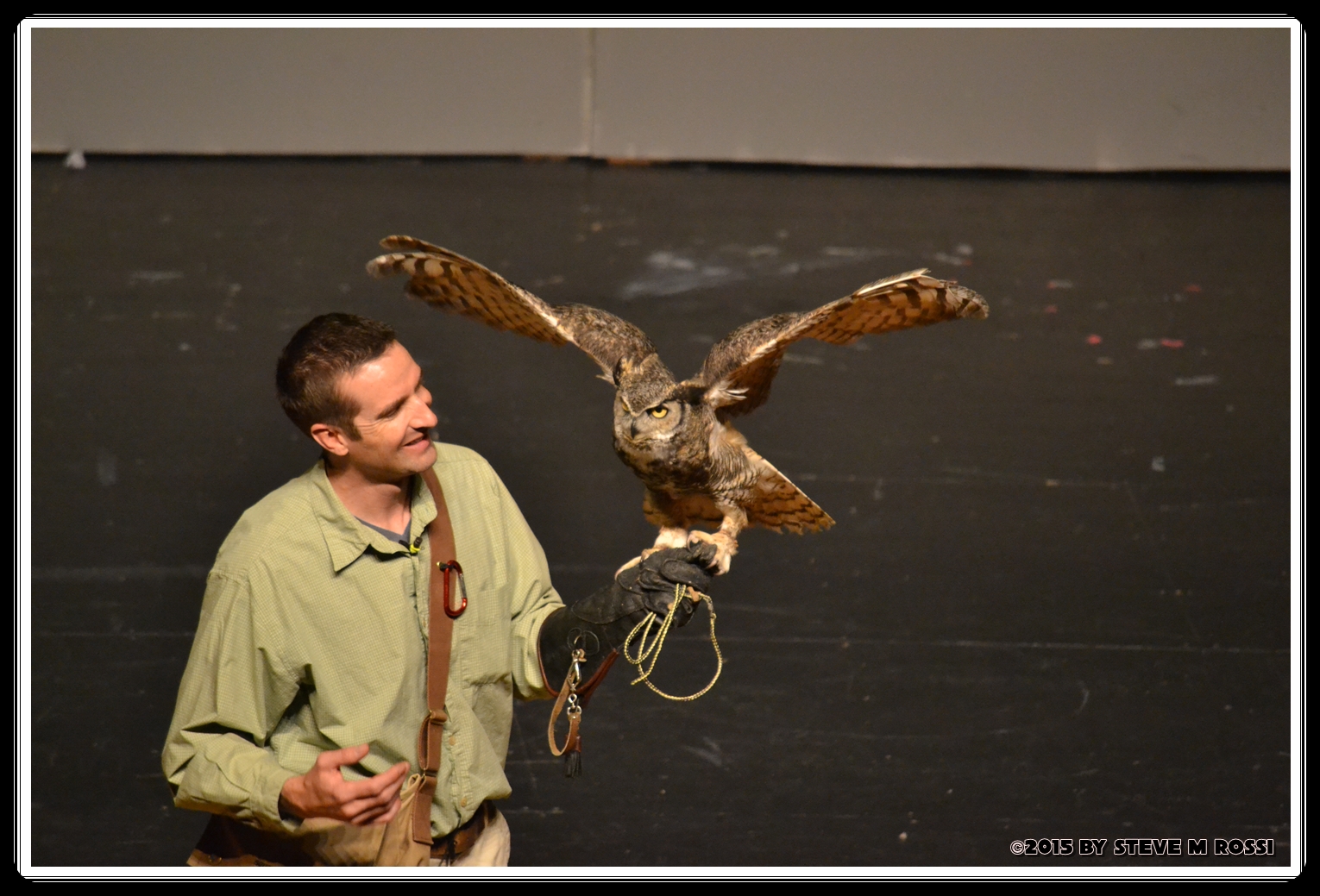 As you can see, I found the owl incredibly photogenic.