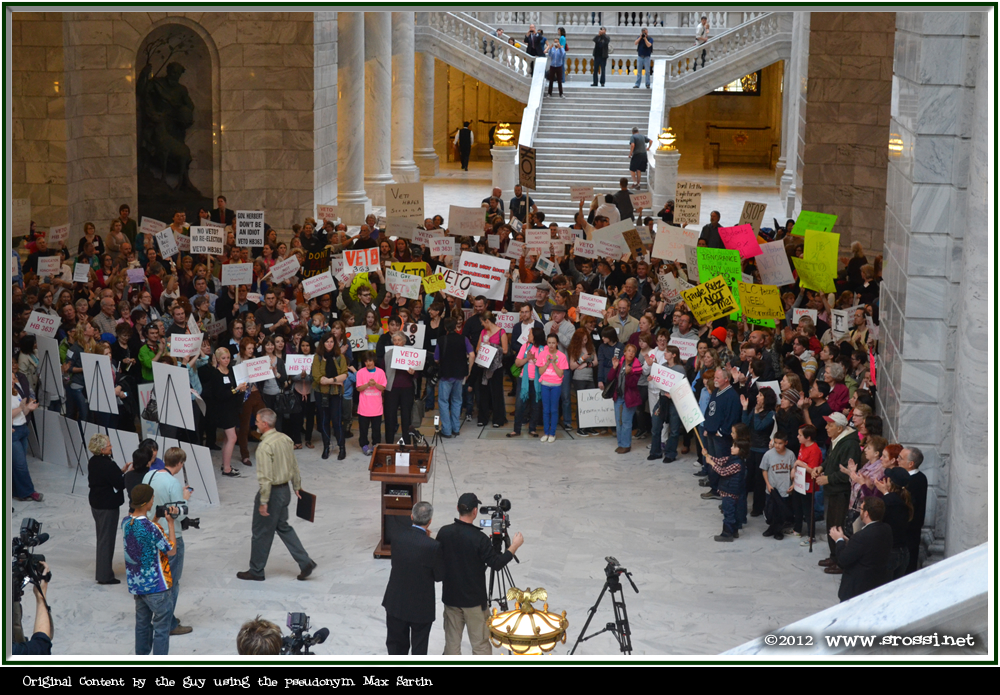 For anyone who is worried about the state of Public Education in this state, and the valiant effort our Legislators are putting for at dismantling it,
There will be a

Pro-Education Rally

at the state Capitol next Monday (March 9th).
Sponsored by the

Utah Parent-Teacher Association

and the

Teacher's Union (UEA)
Everyone who is concerned about the fate of Public Education in Utah is encouraged to join us up there on
Monday, March 9th at 5:30 pm in the Capitol Rotunda.
Plan on getting there early and parking far away - or take TRAX downtown and then just walk up the hill. I've been to several rallies at the Capitol and they can be very interesting and amusing, and:
The more people that show up the more the Legislators will understand that the bullshit they are pulling on Public Education will not be tolerated.
Please be there if at all possible.
More details from the UEA email can be seen
HERE
.