A while ago I posted about getting caught in a downpour with the doors off. Friday I received my cure for that problem.
2-piece canvas doors. Getting caught in the occasional downpour wasn't enough to justify buying an extra set of doors, but the cool mornings and beautiful afternoons were.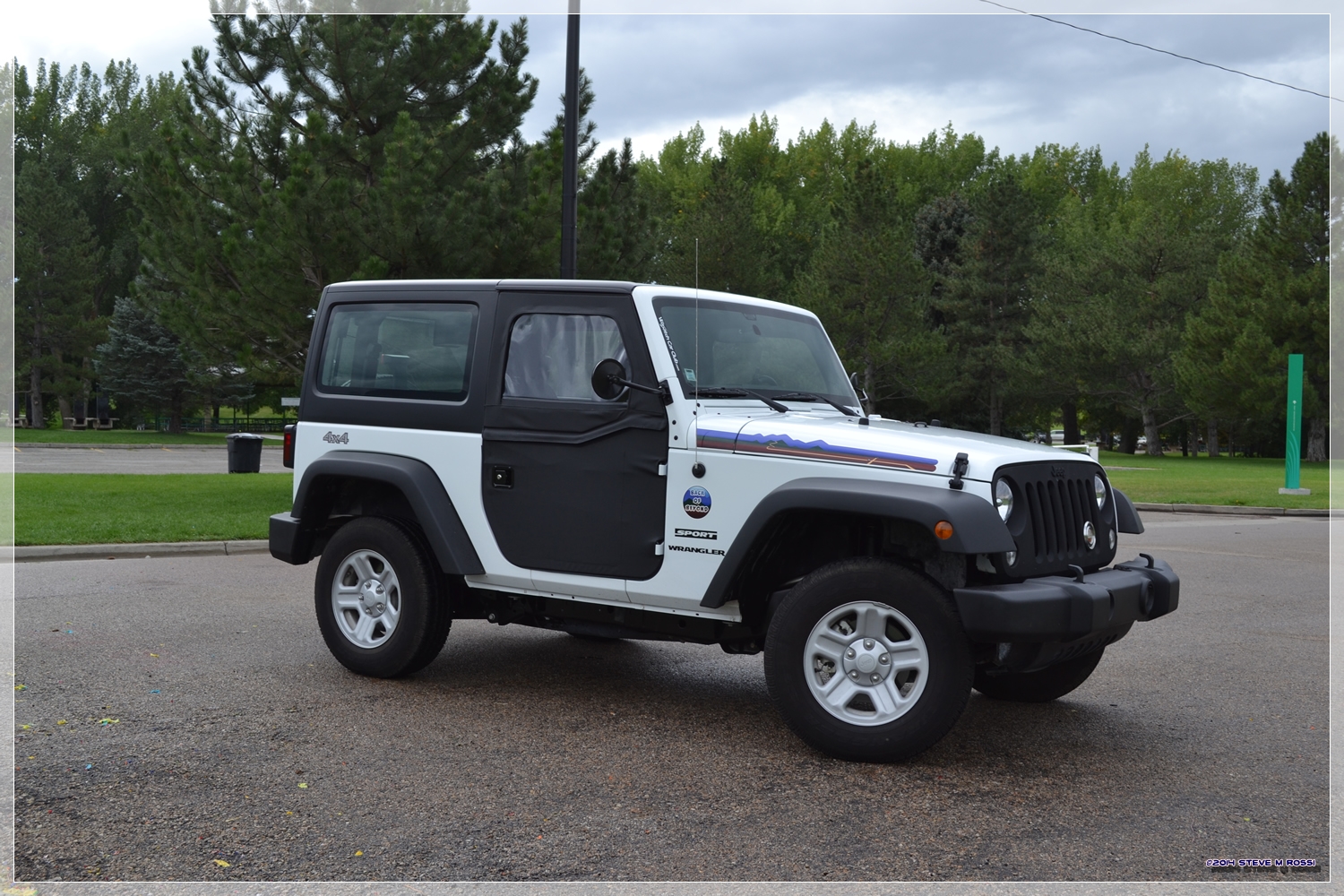 I haven't been taking the doors off because it can be a little chilly driving to school at 7 in the morning. But then by the time I head home, I'm thinking it would be nice to have the doors off. These new ones fix that, because they are easy to take off and store in the back.
They come apart in two pieces, mainly so you can drive around with just the bottom half-doors, but the 4 pieces fit perfectly in the back behind the seats (I have the back seat out). So they can easily be on in the morning and off for after school.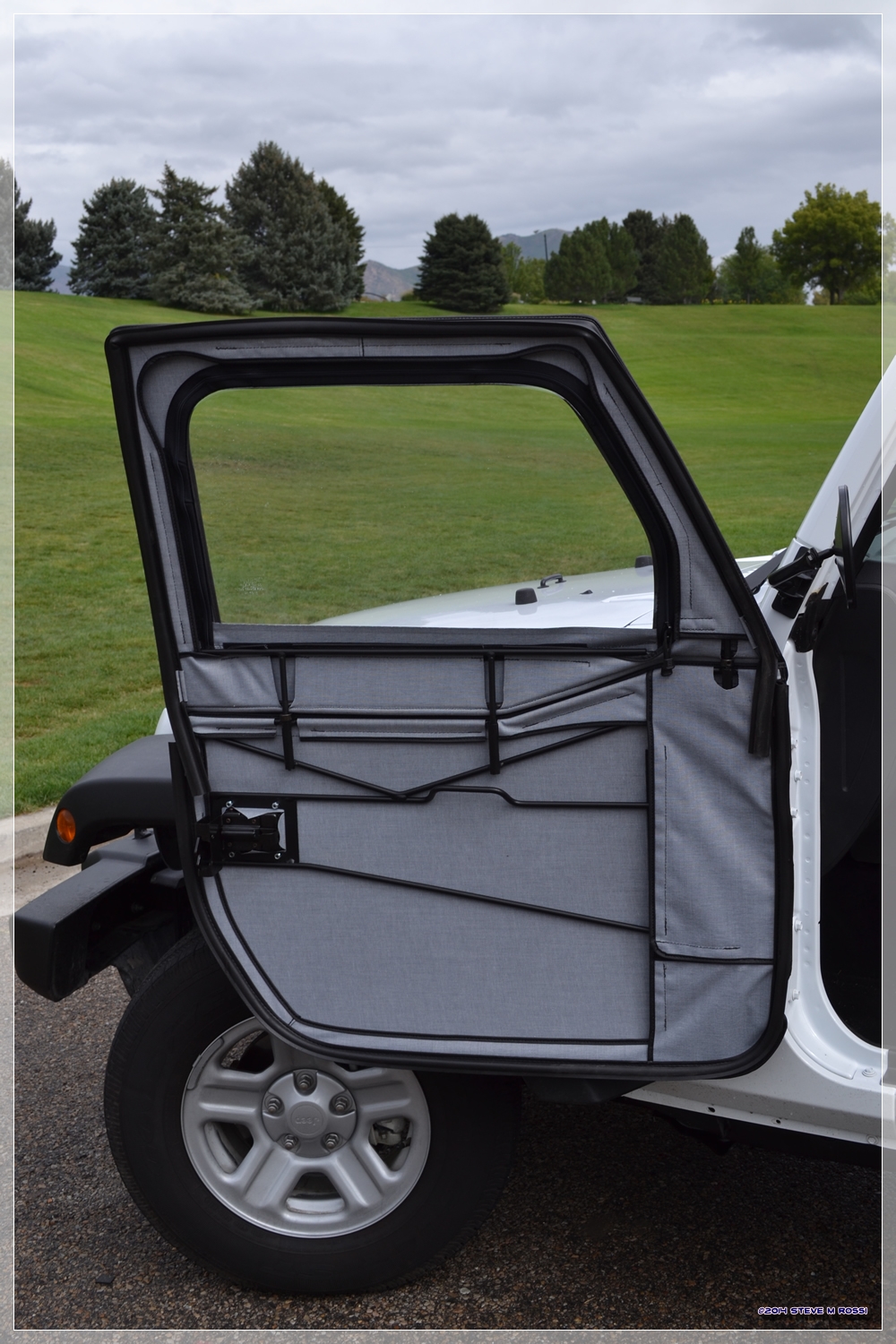 They are not the epitome of luxury, you have to unzip the windows and fold them down by your side and they're a lot noisier than the metal doors. But they will be perfect for spring and fall days when I have to be somewhere when it's still chilly yet it's warm enough in the afternoon to want them off. Well worth the $400.
⁰IIIIIII⁰