The new Jeep is completed, inspected and on the train for delivery. Yea!
I went to my insurance agent today to see how high my rates are going to skyrocket with the new Jeep. A whopping $100. Every 6 months that is. That works out to less than $17 a month extra. Score!
Then I went down to the dealership to see if they had an estimated date of arrival. They looked it up and printed out this status.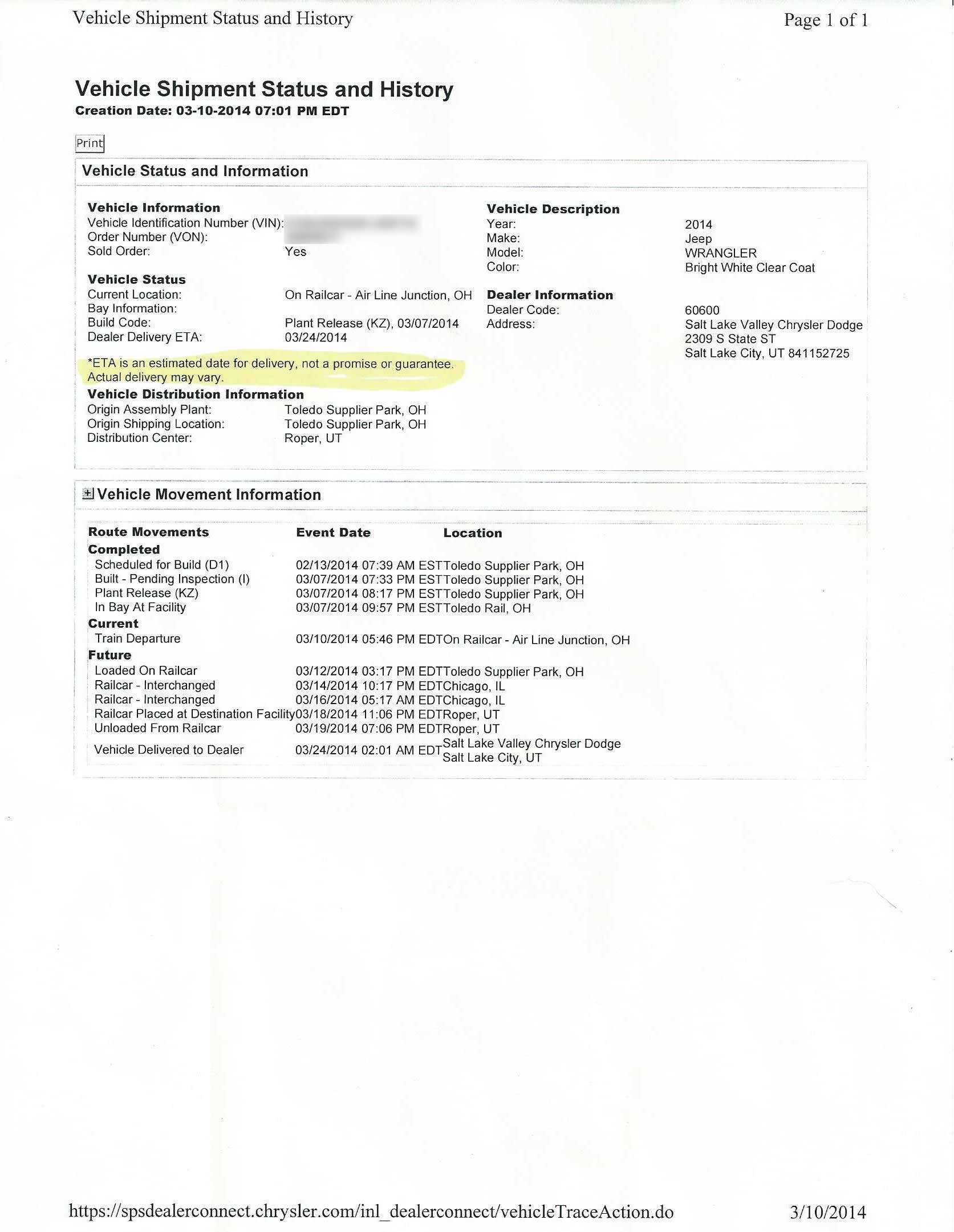 2 weeks. I still have to wait 2 weeks.
Oy, it's gonna be a long 2 weeks…
•IIIIII•