I was headed home from grocery shopping, saw some cool cloud formations and decided to stop at Sugarhouse Park to get some pictures.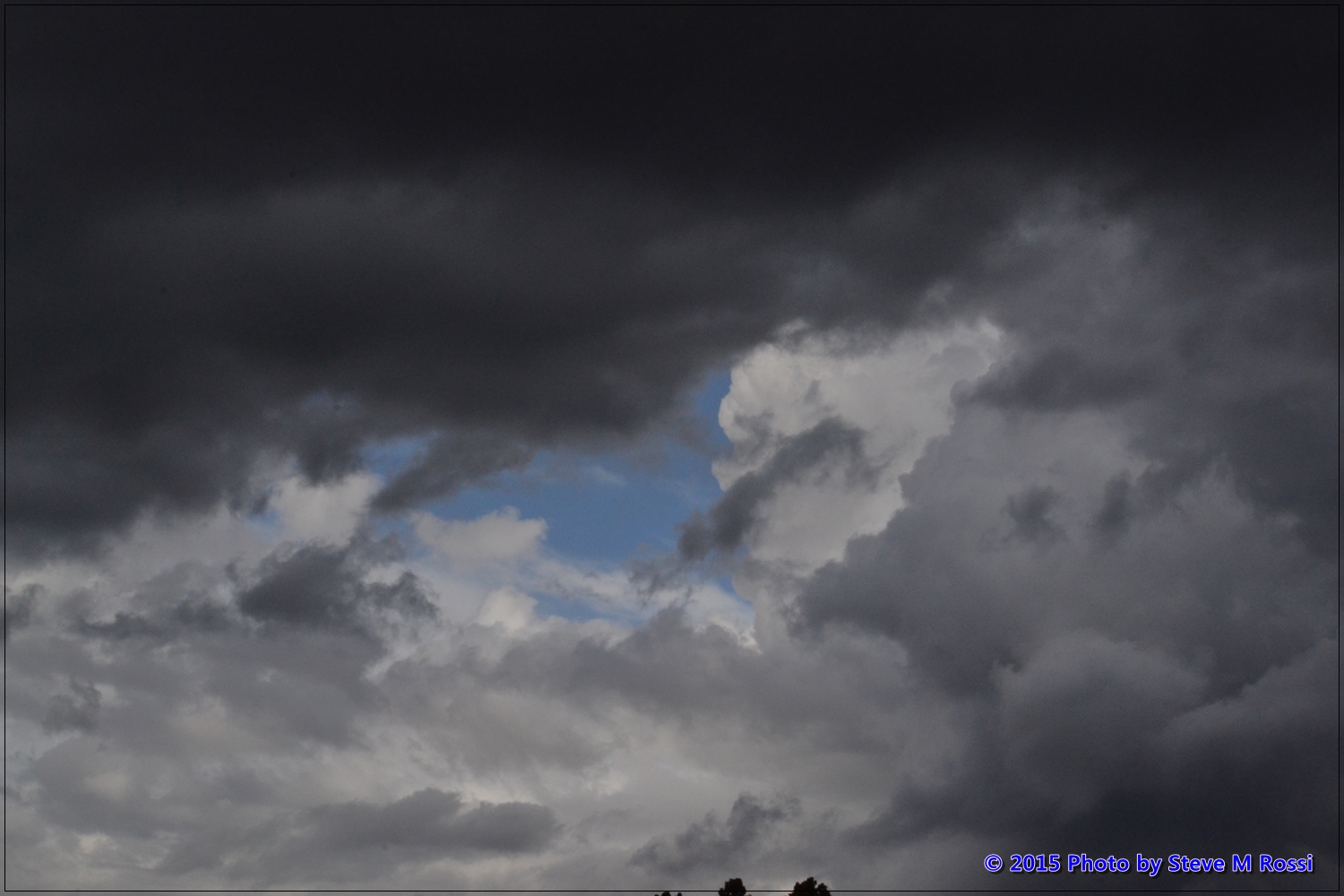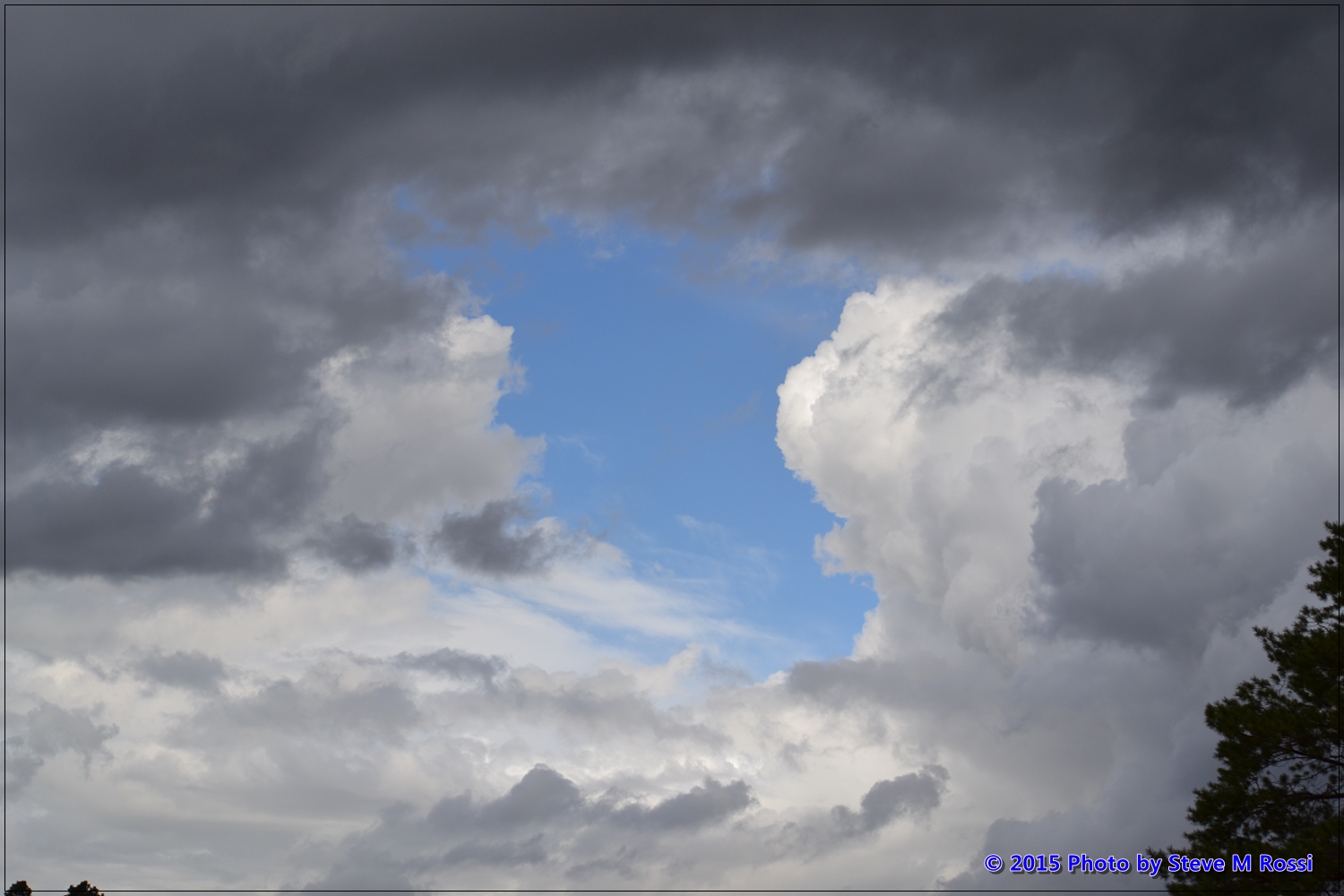 I also got this shot of a dad and his kid sledding down the hill. Seems that wet grass can be as much fun as snow.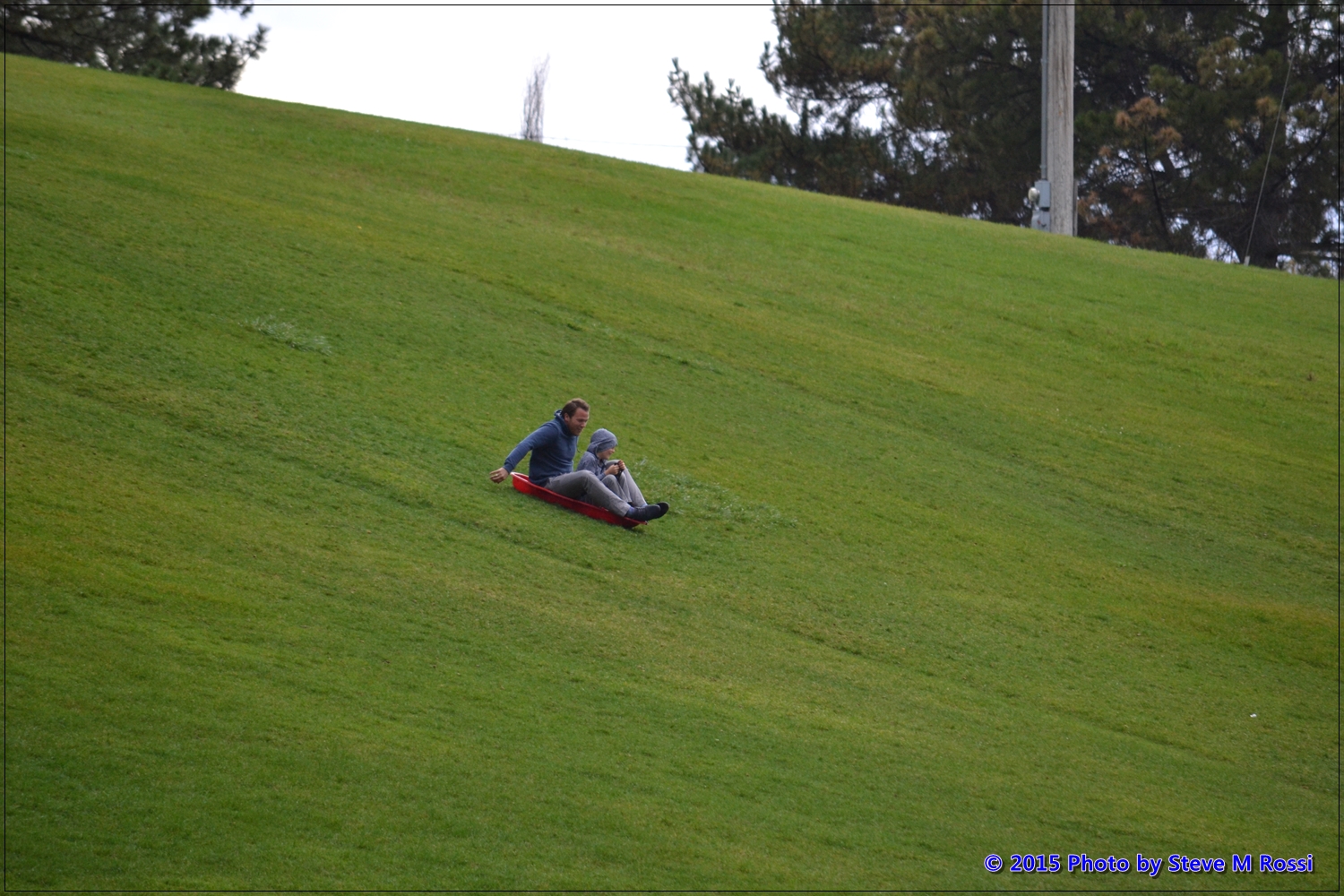 Then came the parade of cars driving the wrong way around the park. I've seen this before, so at first I just thought it was some moron who thought their 2 minutes was more important than the safety of others.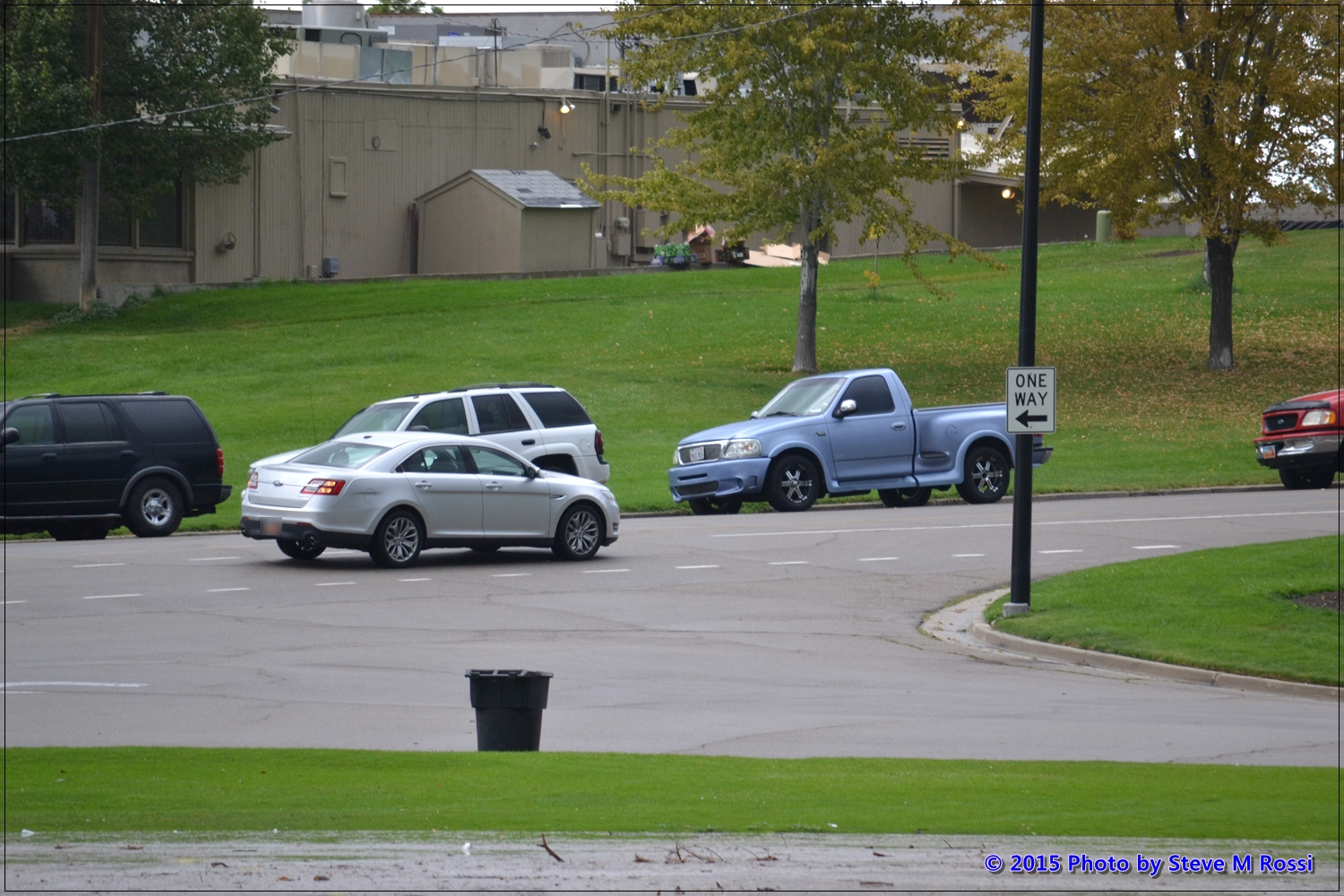 But around the 4th car, I decided to go see what was going on that was causing all this anarchy.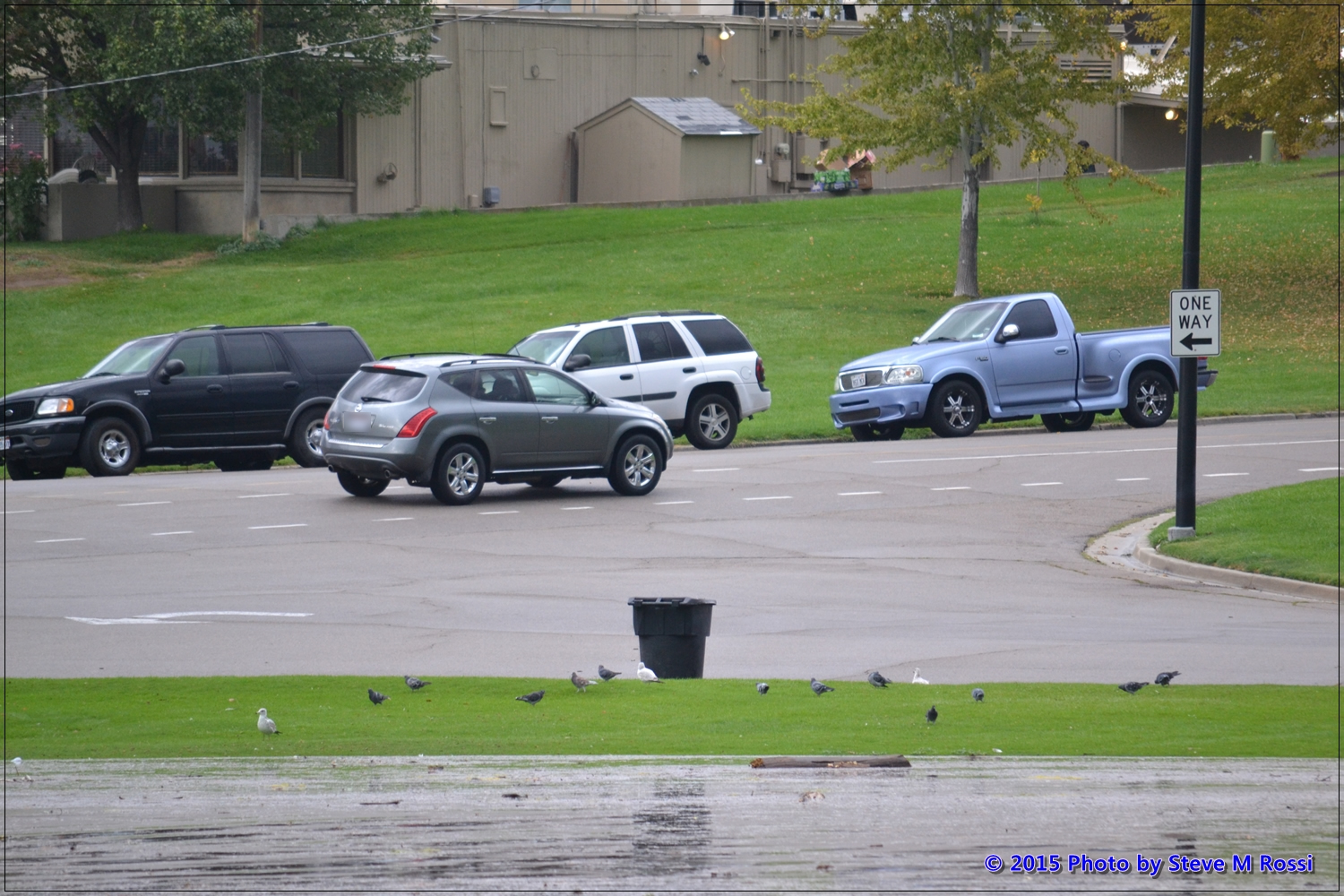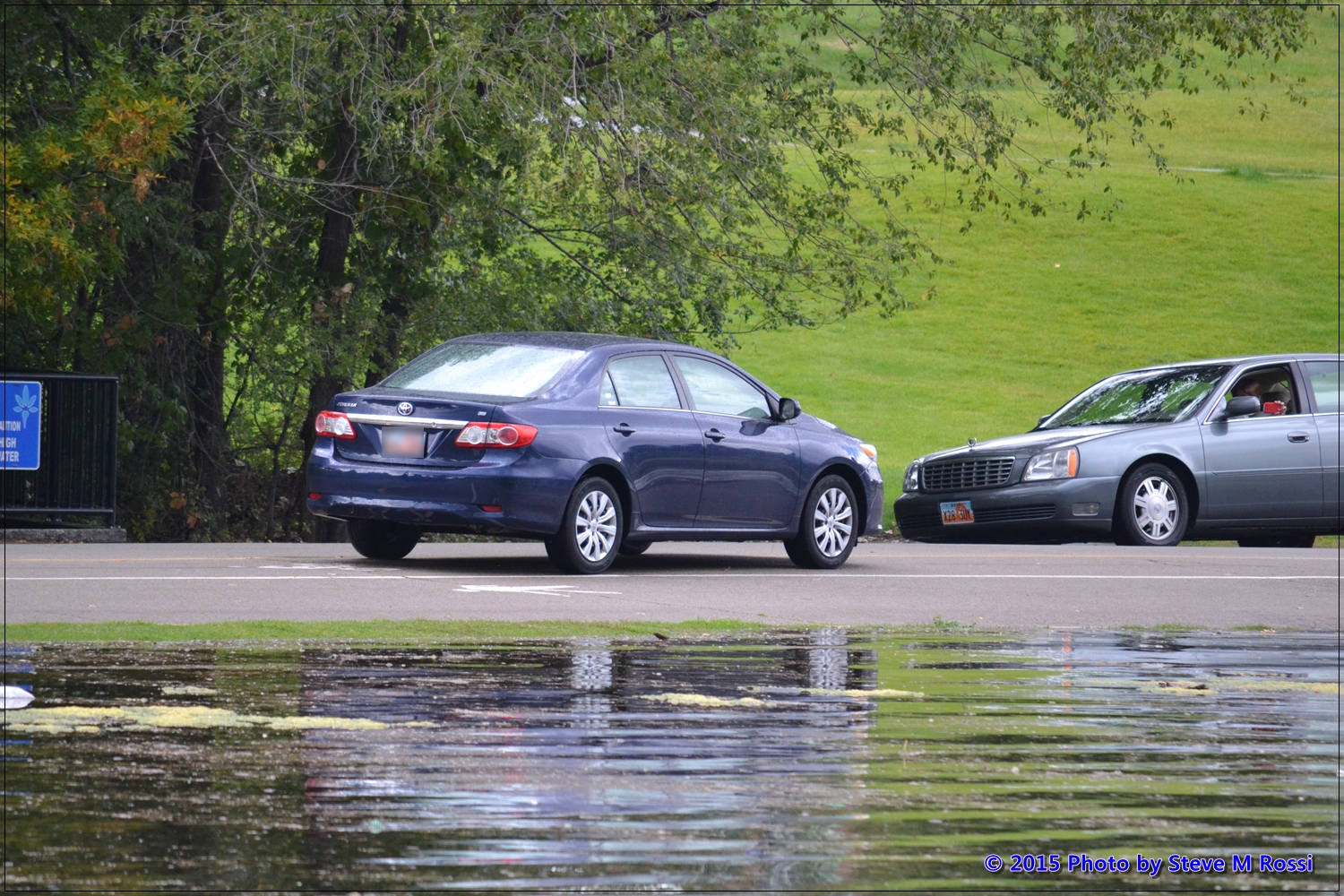 Well, I got about 3/4 the way around the park and found out what was turning everyone back. The creek running through the park was overflowing and flooding over the road.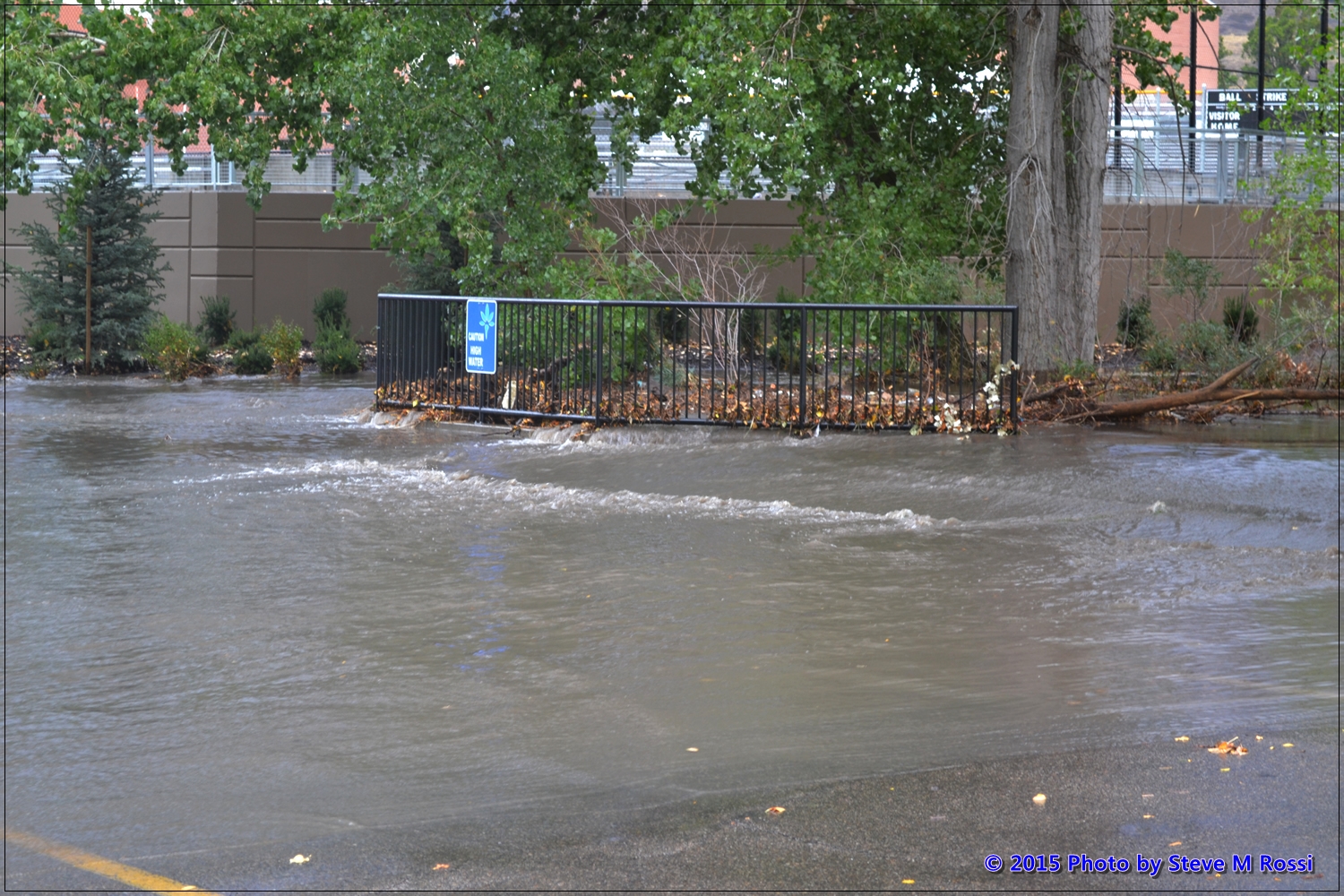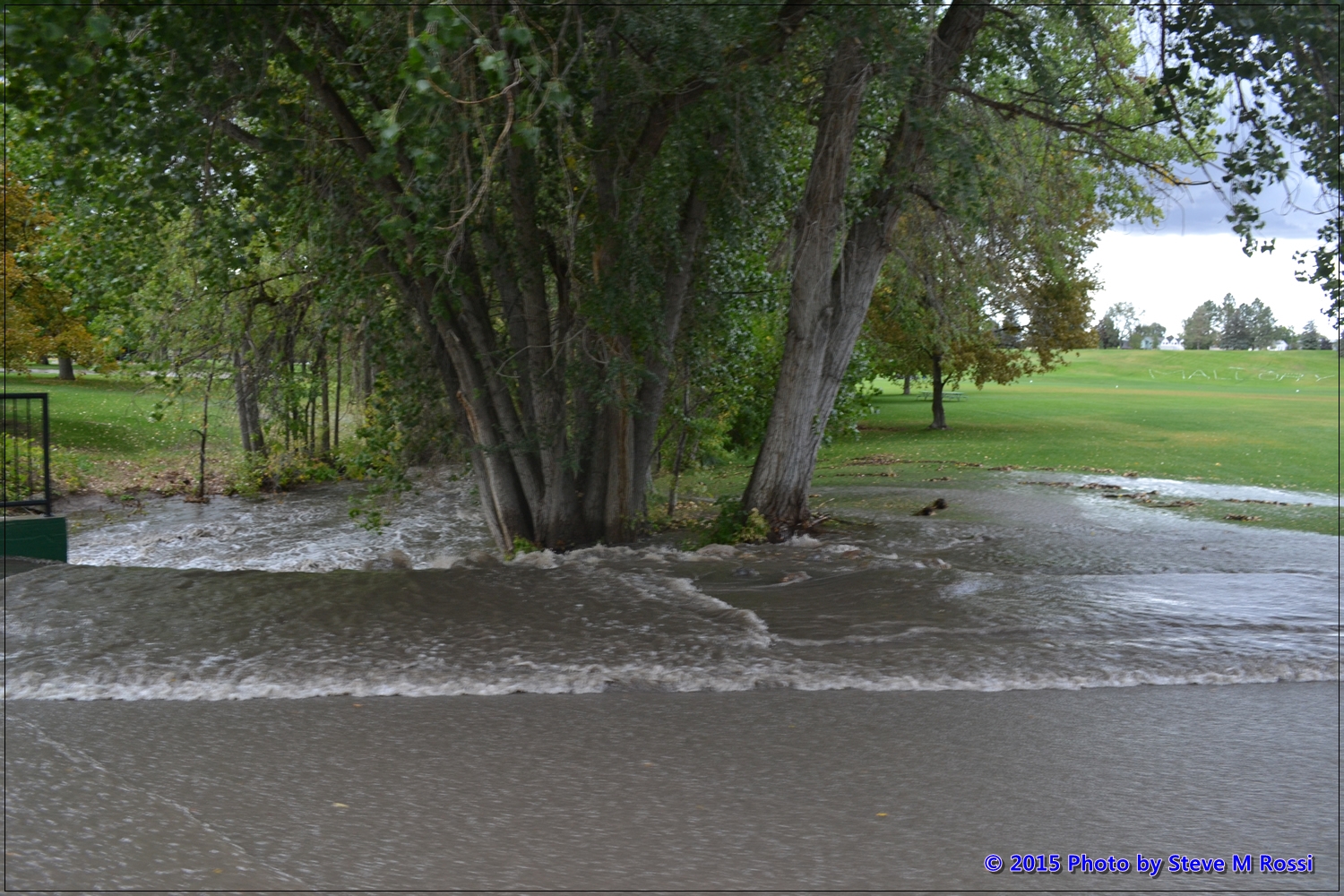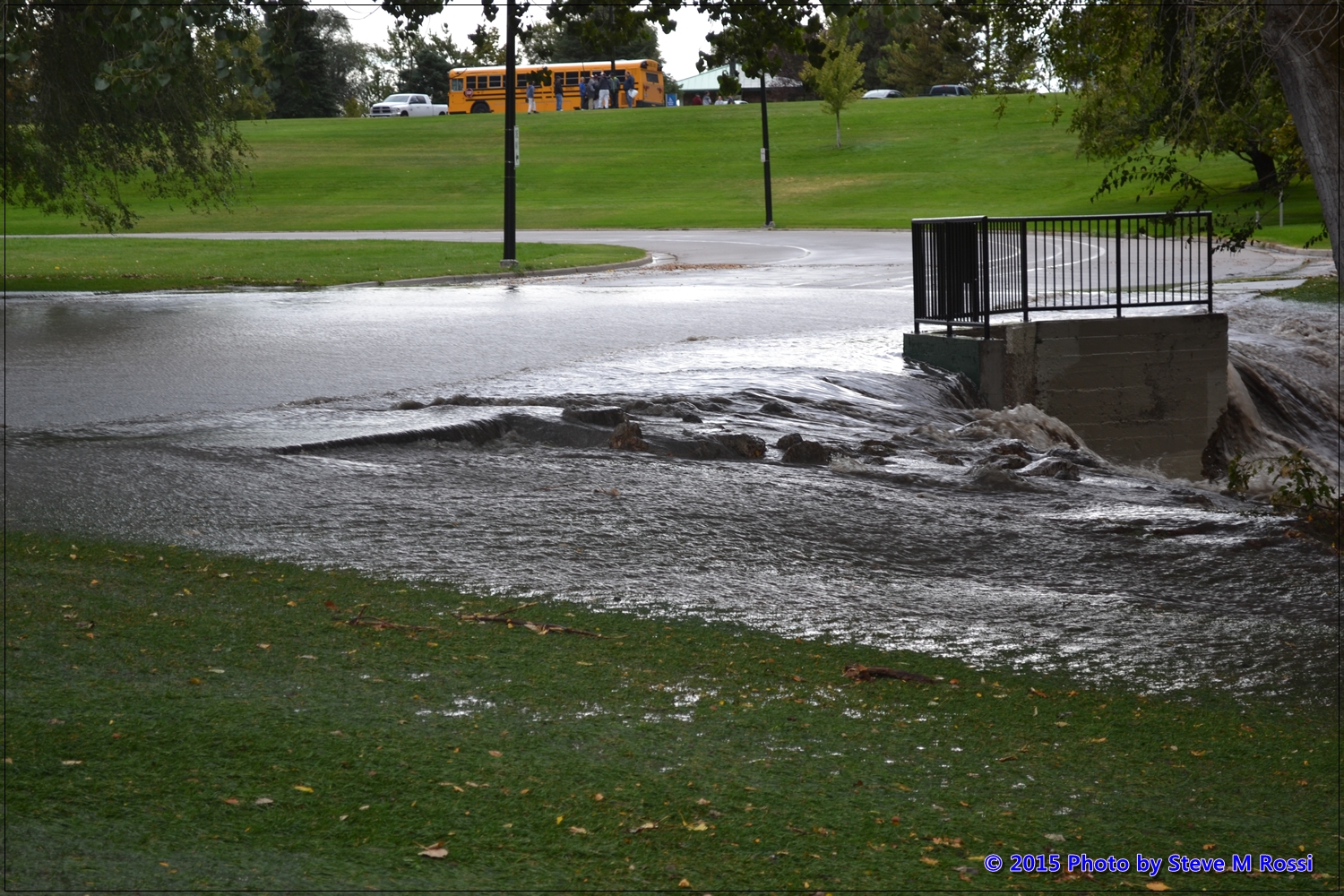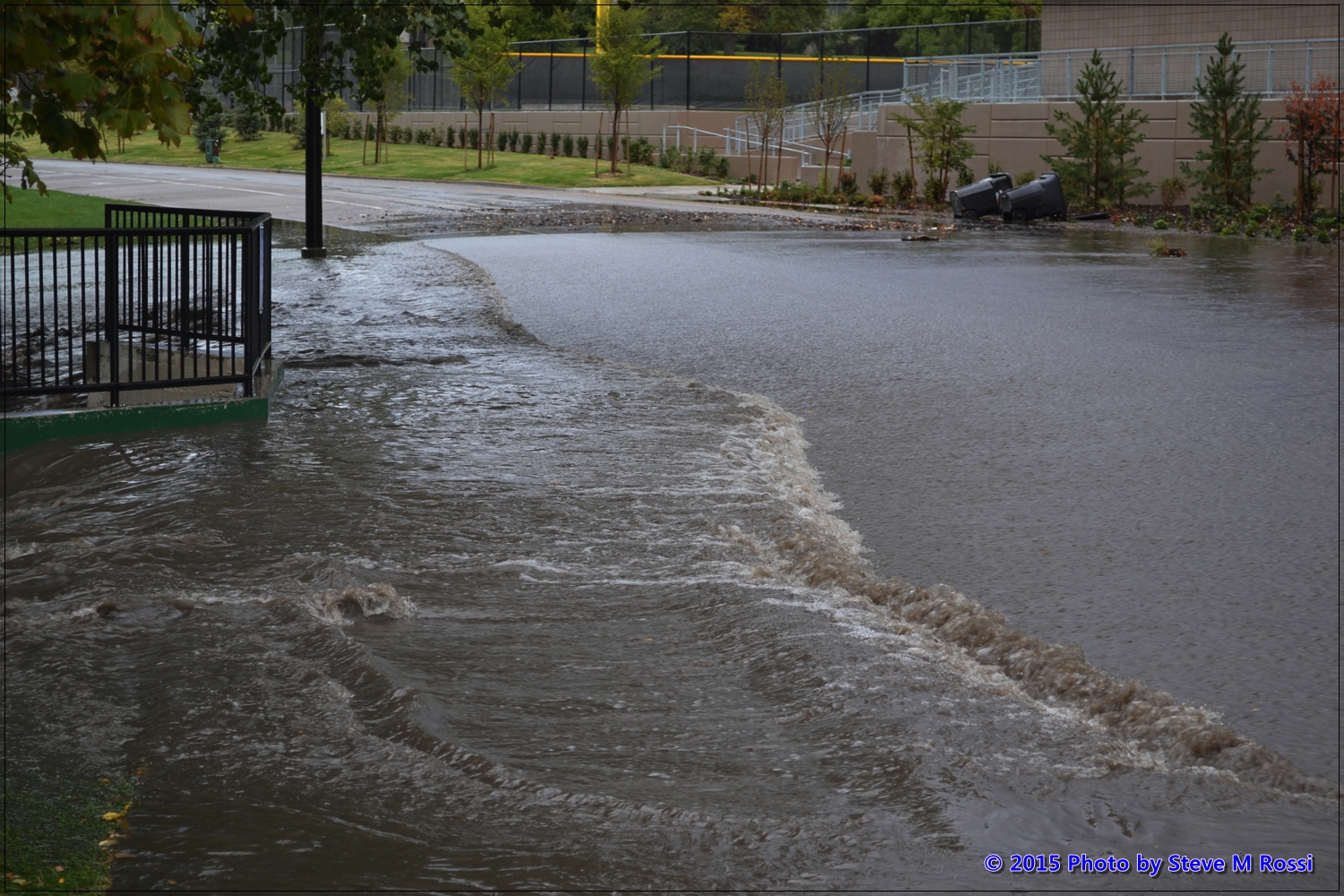 It really wasn't that deep, but recently in a small town on the border of Utah and Arizona an SUV and a van were swept down by a flash flood. 12 kids and adults were drowned, I can understand why people weren't too anxious to forge through the water.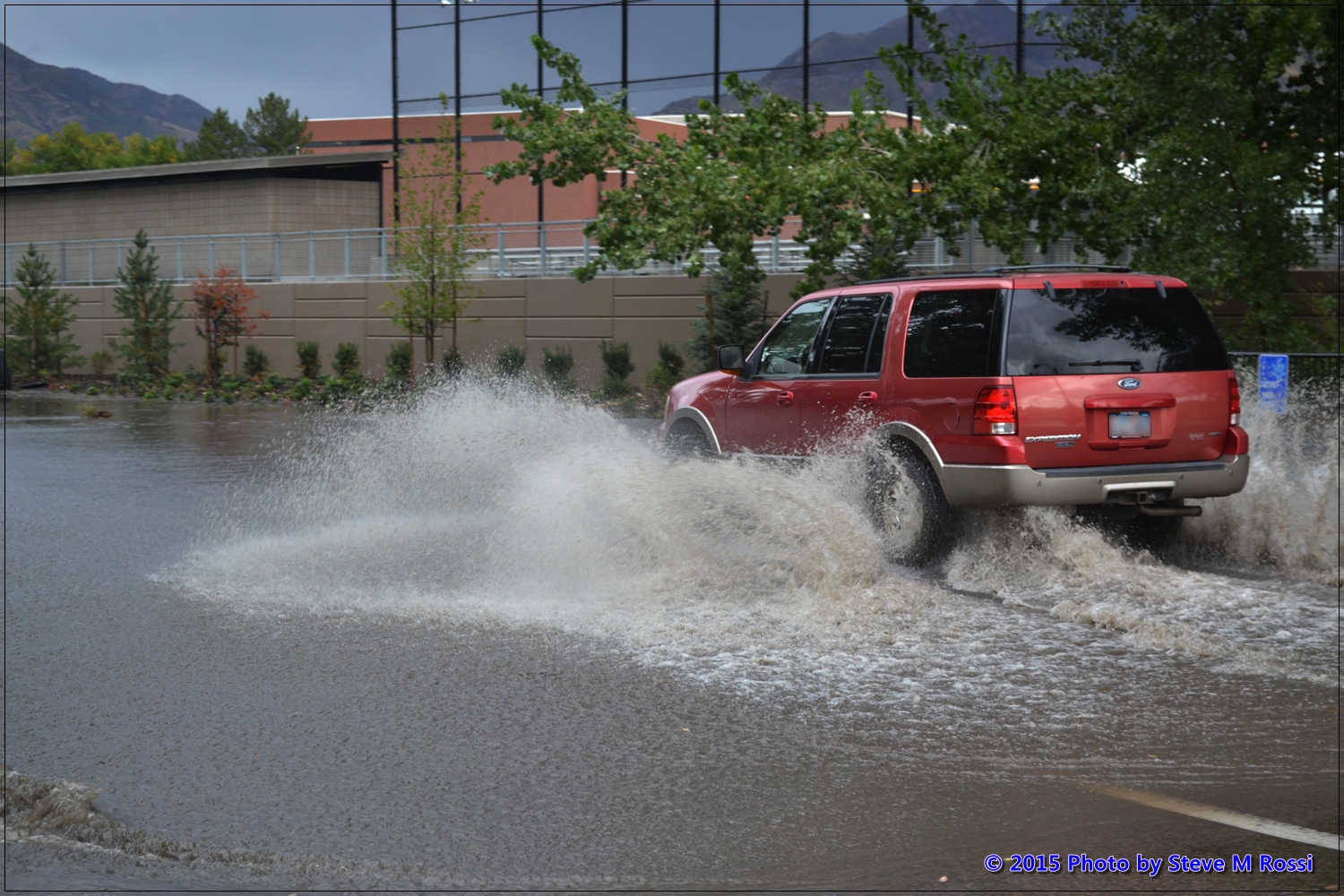 Although the ones that did cross had no problems at all.
It rained less than 1/10" in the city, maybe up to a quarter inch in the mountains. But since all the runoff from the mountains get funneled into about a half dozen creeks going through the city, and it came down quite quickly, they tend to overflow and run out into the streets. And the water can get moving pretty quickly.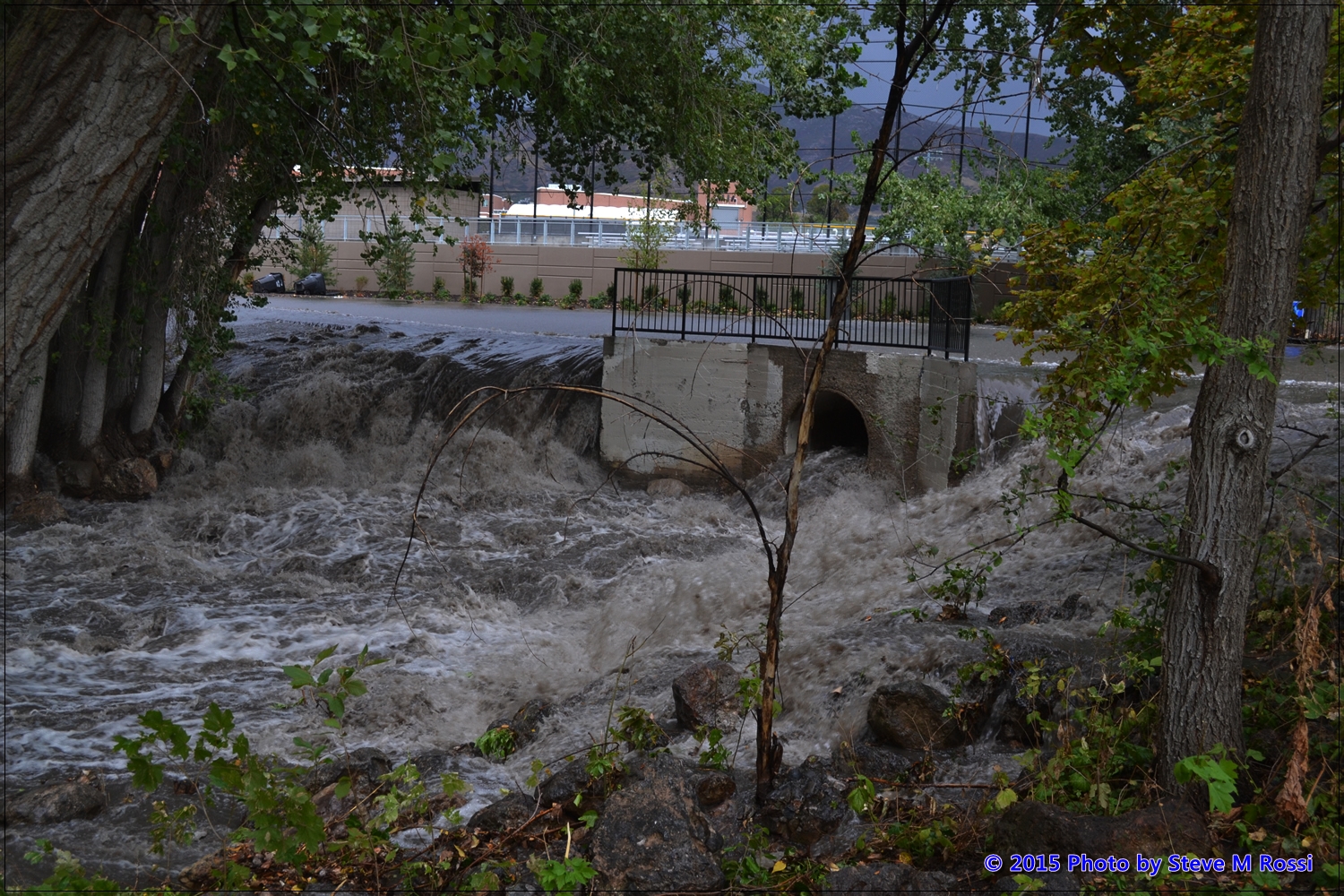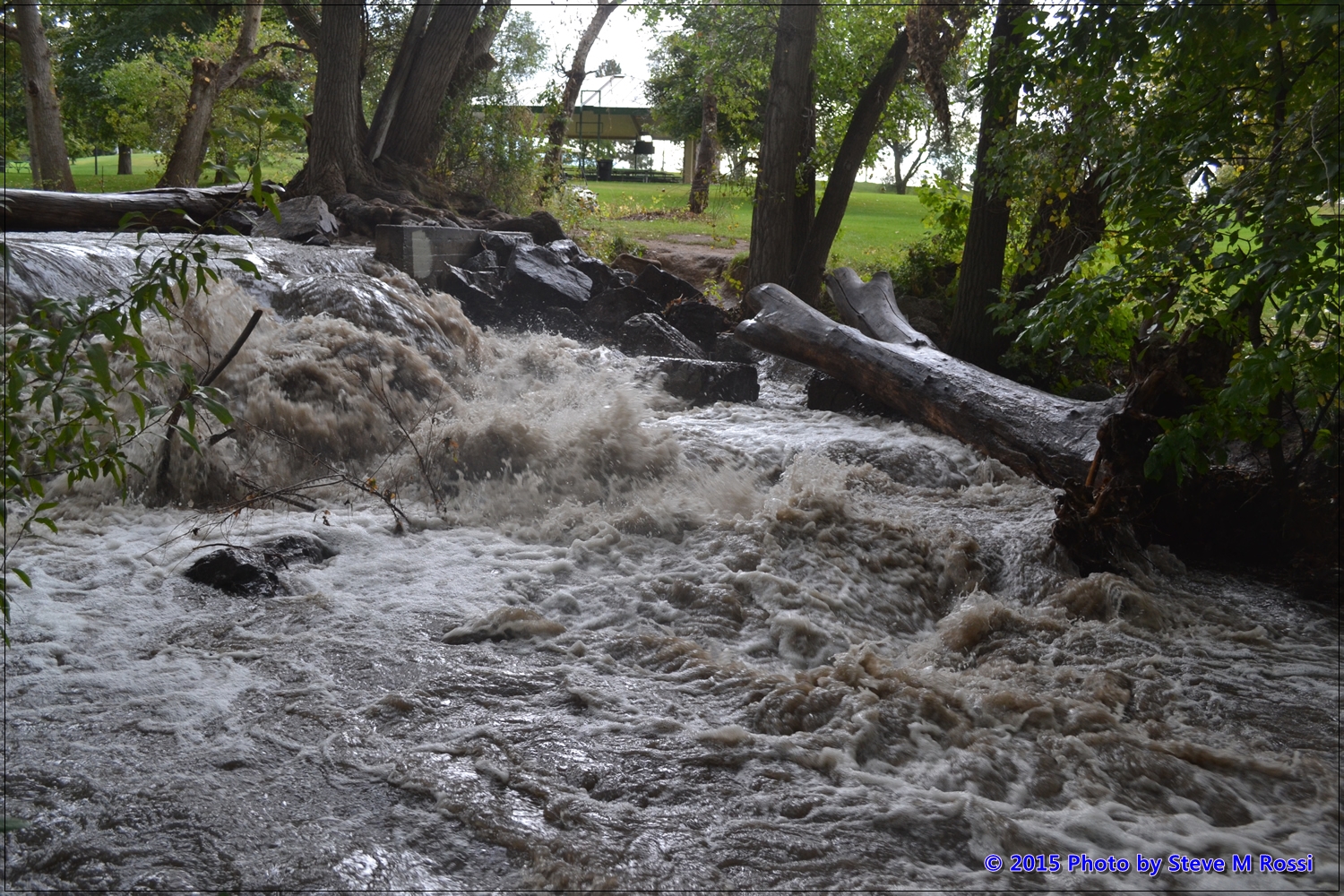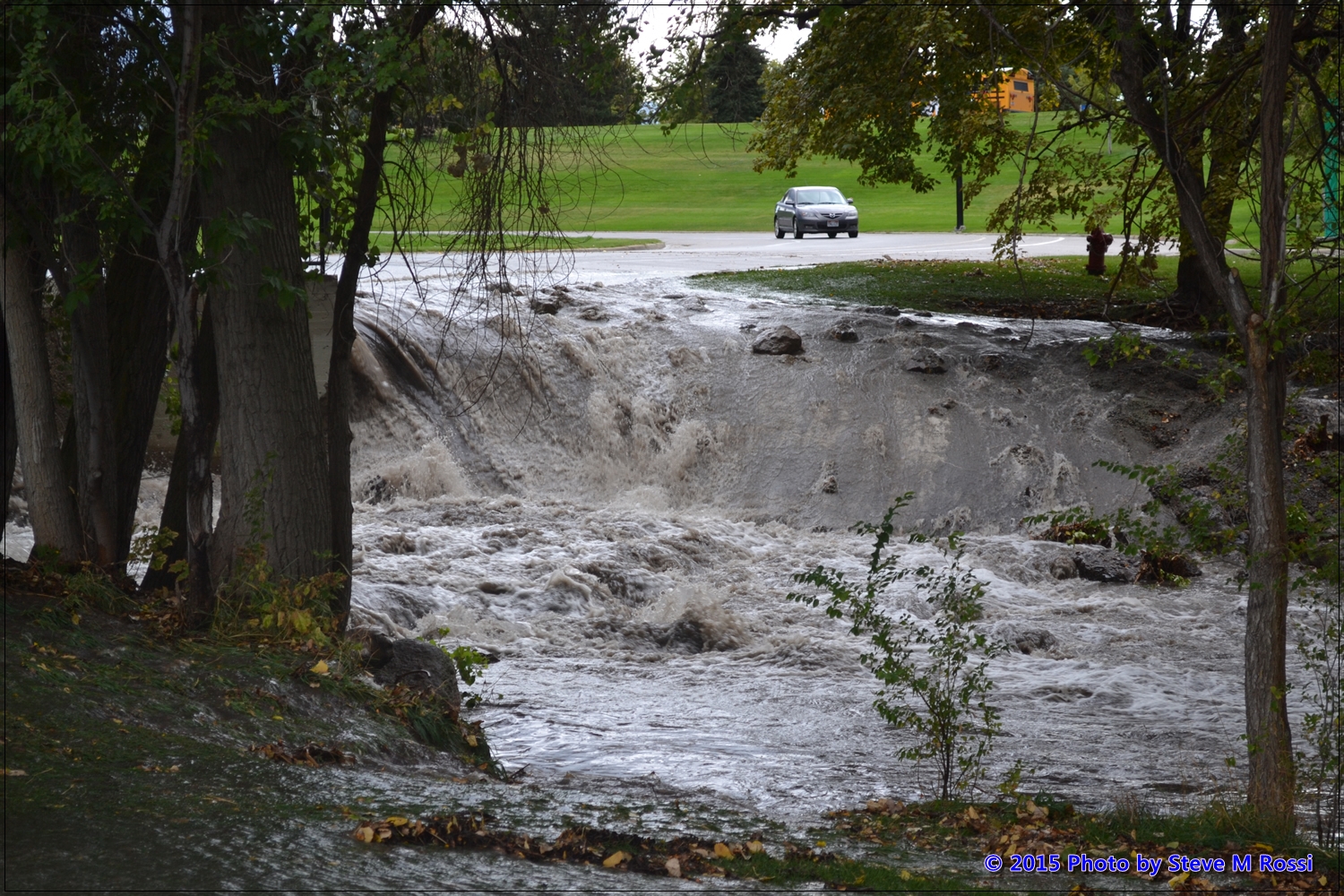 I spent about a half hour walking around the park taking pictures and by the time I got back, the water had already ceded. You can see how high the water got, where it pushed the leaves up to a line on the lawn.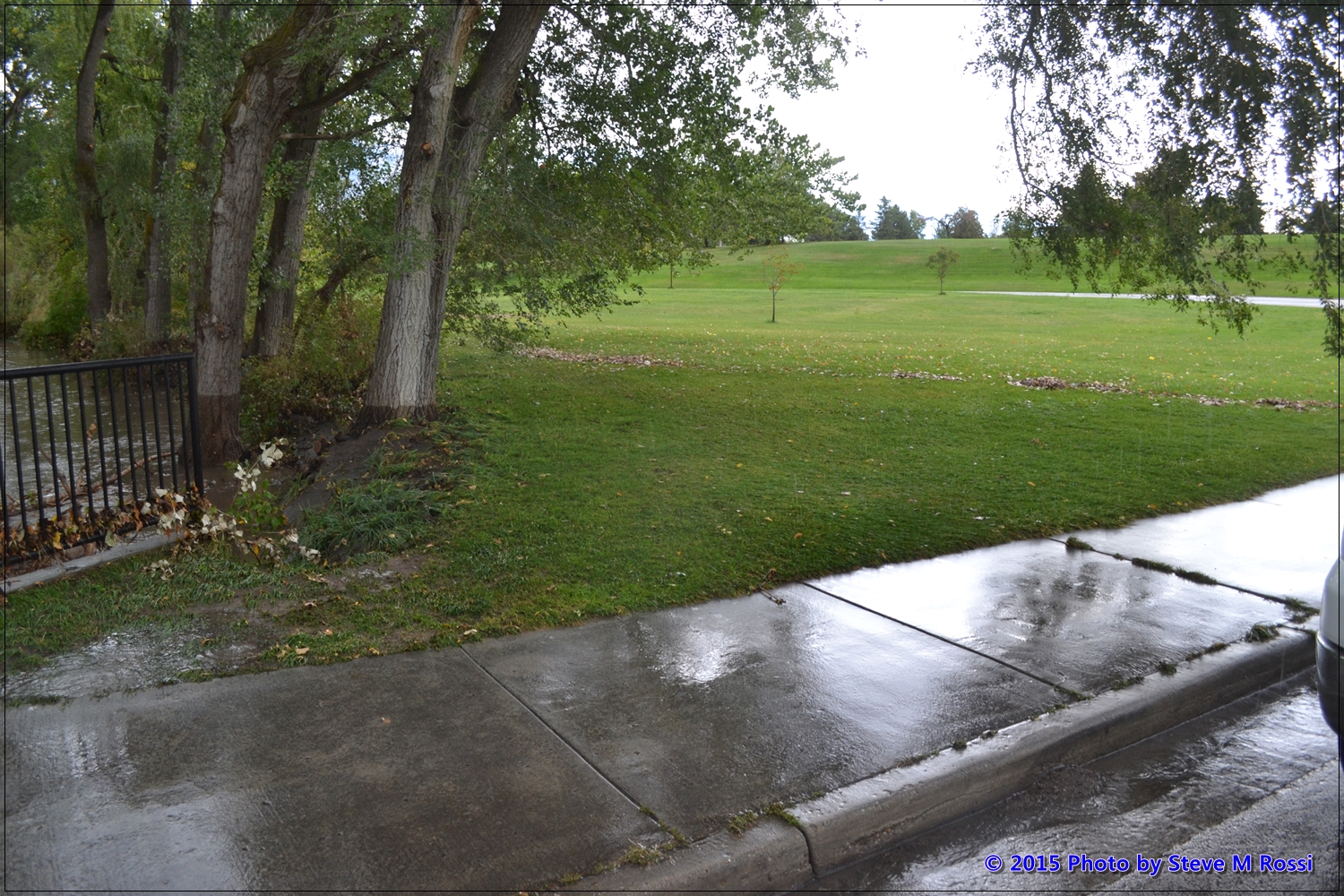 And finally, it decided to rain on me again as I was heading home. Even a little bit of hail to boot. But, as typical here, it didn't even last through the light I was stopped at.