Yeah, another week that I waited until the last minute for my entry to:

This week's theme is "Round and round", and I immediately thought of the Spiral Jetty on the Great Salt Lake.
Utah has an odd collection of unusual art. There's Gilgal Gardens, the Tree of Utah (below) and the Spiral Jetty. That I know of.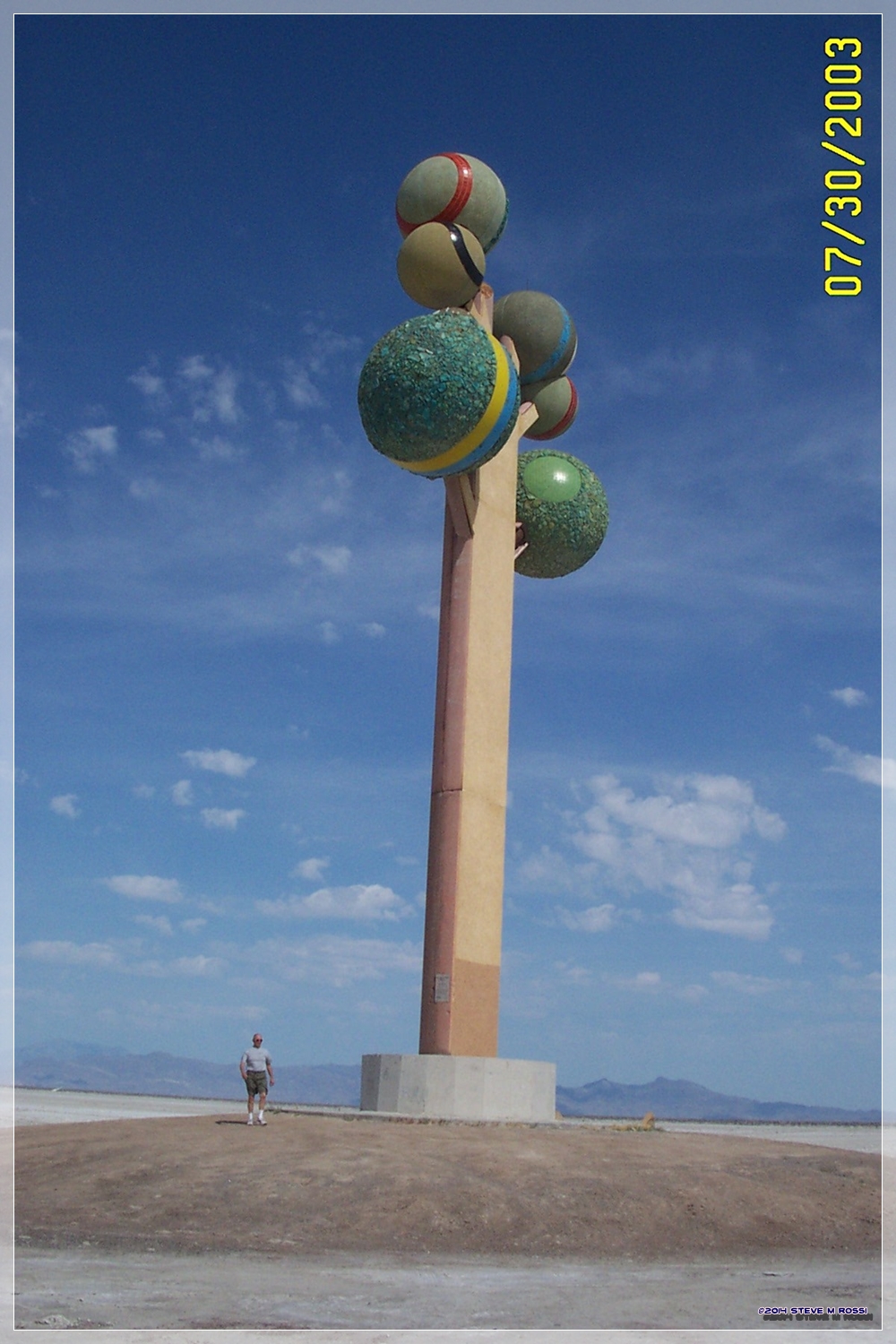 The Spiral Jetty was built in 1970 by artist Robert Smithson. It is 1,500 feet long from the shore to the center , sticking out into the Great Salt Lake, and depending on the water level, has gone from completely covered with water, to completely landlocked.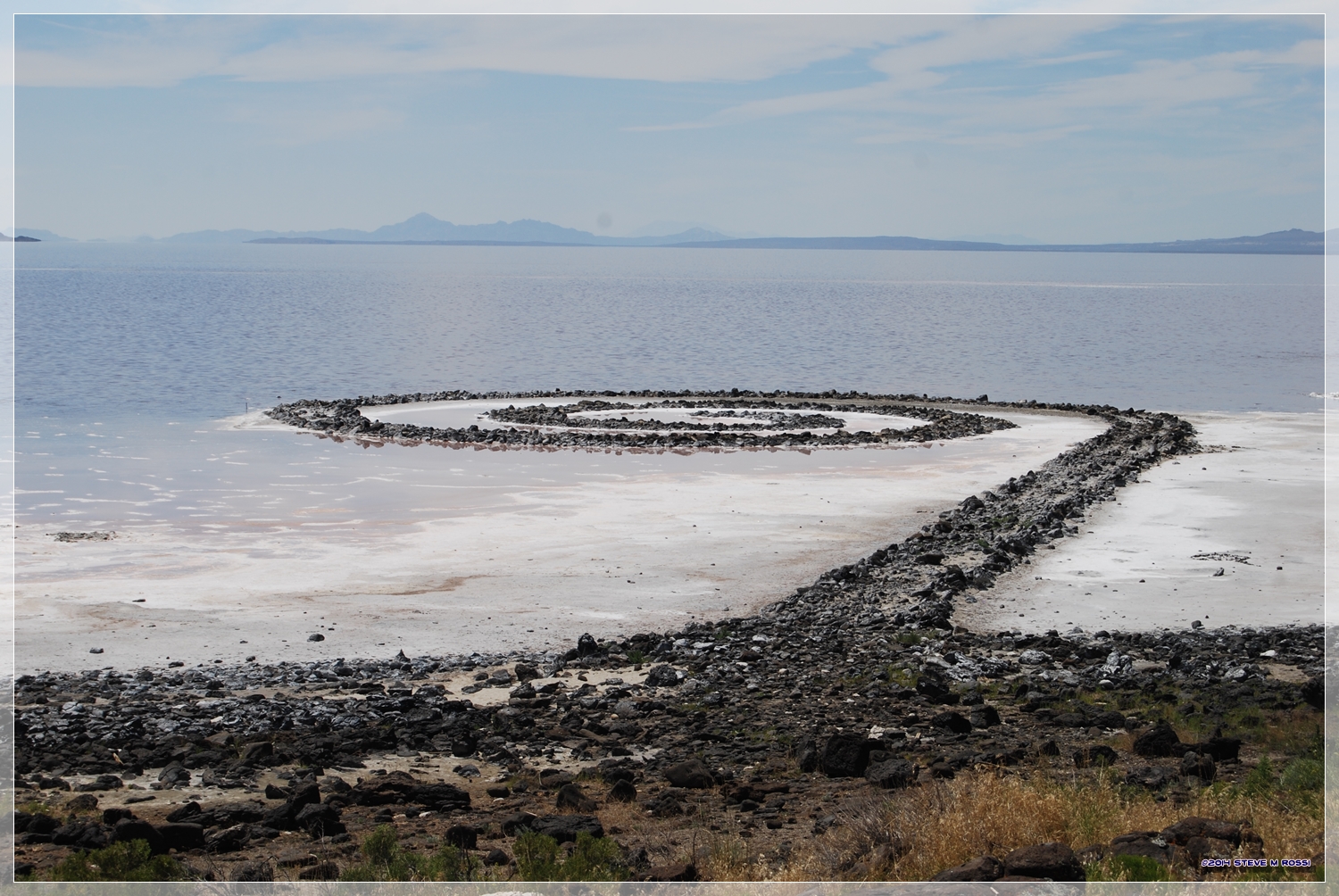 The spirals are wide enough that two people can walk on it side-by-side.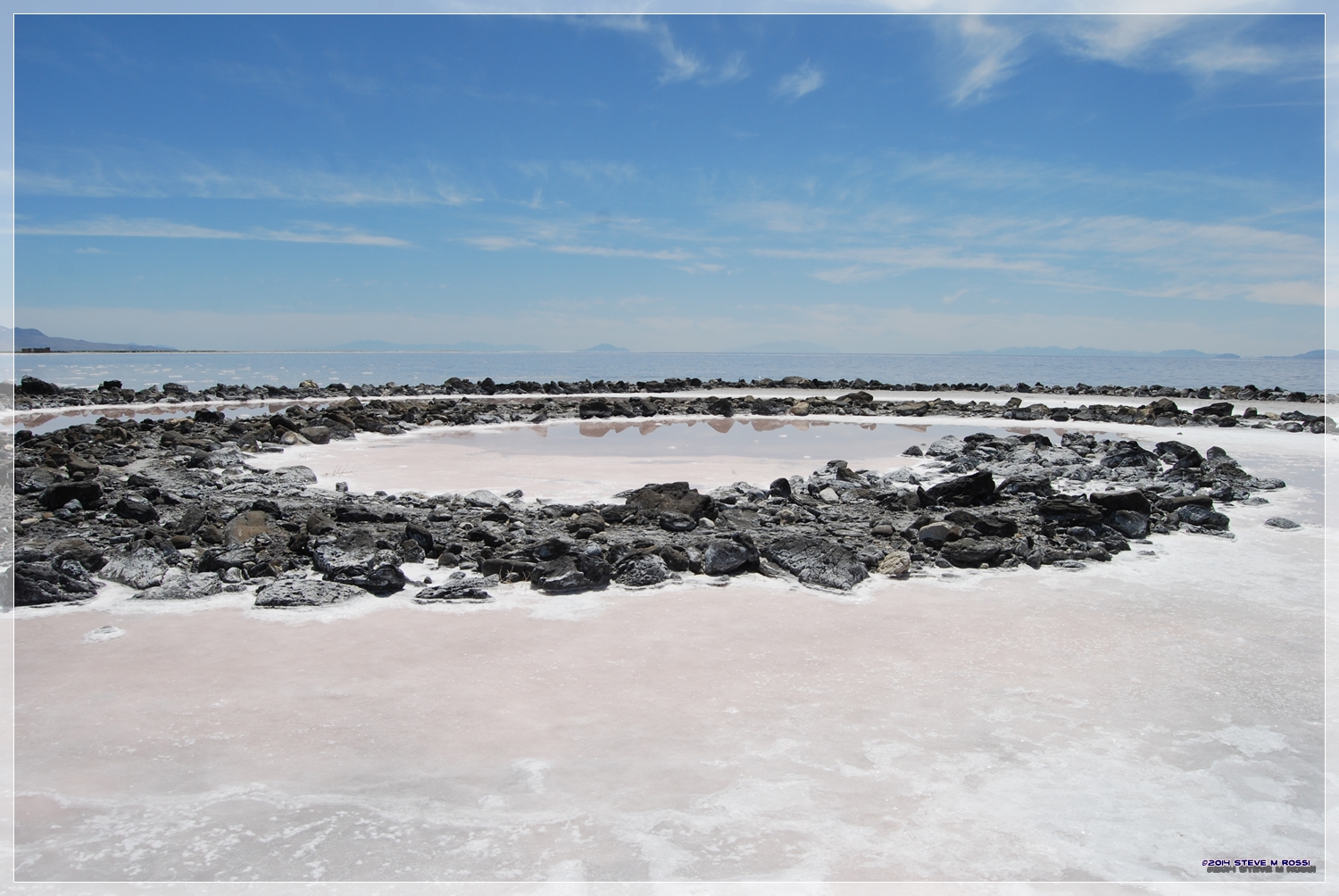 Between the spirals, when not filled with water, is a slushy mix of mud and salt that is hard to walk on, and will immediately eat away all the metal rivets on your shoes.