We spent hours setting up the light cues and backing up the program, triple-checked the mikes, shored up the props and sets and patched and re-sewed any problems with the costumes. But there's one thing about doing a Junior High School play that no amount of planning is going to prevent. If it's going to happen, it will. It's caused by a force no one can control.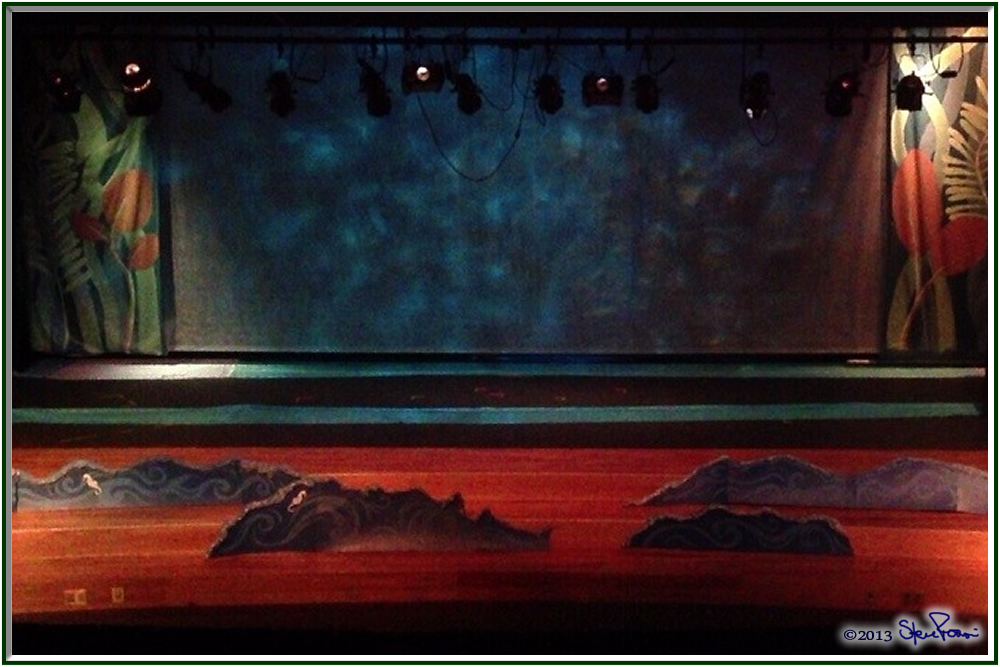 It was during the final performance tonight, in the scene where King Titan gets mad at Ariel for going up to the surface and interacting with humans. In a deep baritone King Titan yells at Ariel "That is the last time you're ever swimming up to the surface".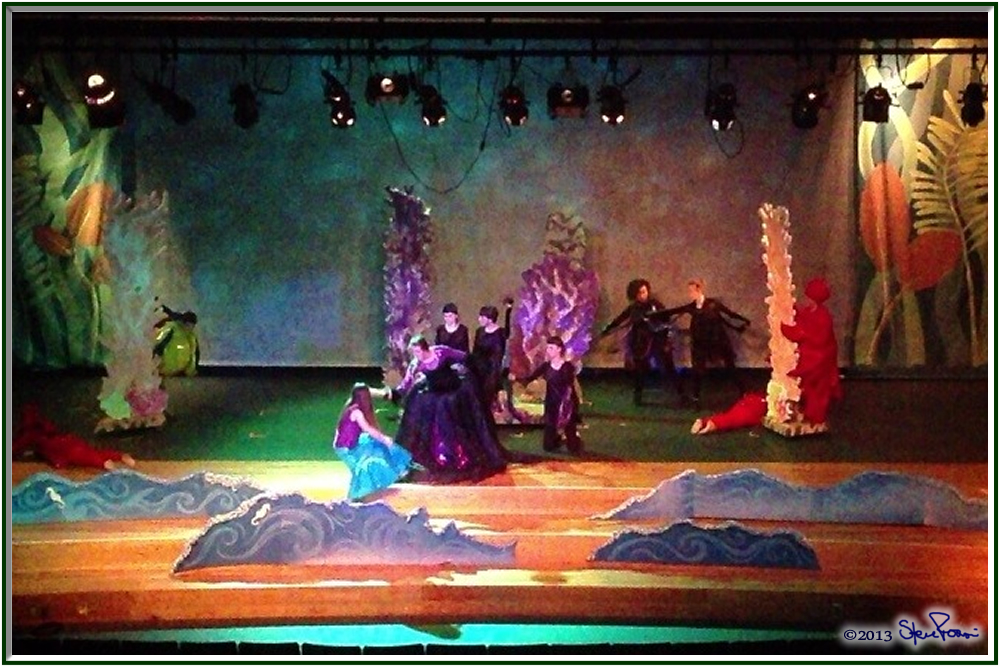 Except, as will happen to 13 year old boys, his voice cracked when he said "surface".
Unintended comedic moment. Everyone laughed, but to his credit it didn't phase him at all. The play went on without missing a beat.
"Parting is such sweet sorrow." I'm beat, I'm glad it's over. At the same time, it was a lot of fun and it was nice to be a part of something so many people enjoyed. We had 4 shows, not including the one for our students, and they were all sold out.
Now, I'm going to go sleep the sleep of the exhausted. G'nite.