Black and white photography. That's what I cut my photographic teeth on.
When I was in high school my dad put a darkroom in the 2nd closet of the room that would become my bedroom. We weren't rich, so all we could afford was the equipment for black and white photography. That was perfect, I learned a lot about photography by taking and developing my own B&W photos.
Here are some of them.
We lived on the edge of town, right at the feet of the Wasatch mountains. That meant our neighborhood was the winter feeding grounds for the deer.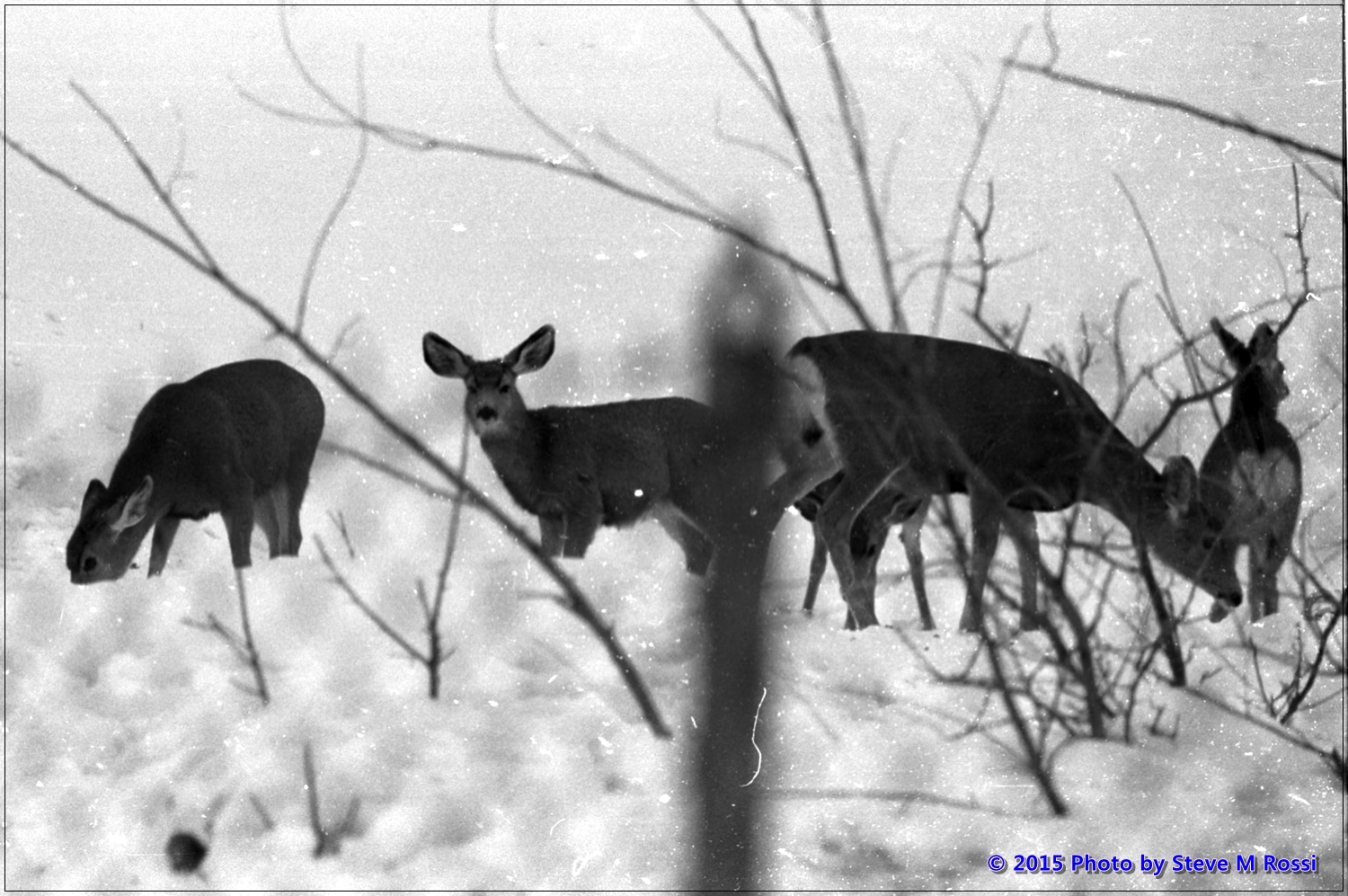 Main Street in Salt Lake City, circa 1977. That's the Salt Lake LDS Temple on the right, and right in the middle of Main Street and South Temple Street was a statue of Brigham Young. Traffic had to go around him. He's been relocated up half a block, to that almost traffic-free block in the picture that has become a park between the Temple and the Church Office Buildings.
If you've seen the movie "Butch Cassidy and the Sundance Kid", you may recognize this building. It's in the Southern Utah ghost town of Grafton, where they filmed several scenes from that movie.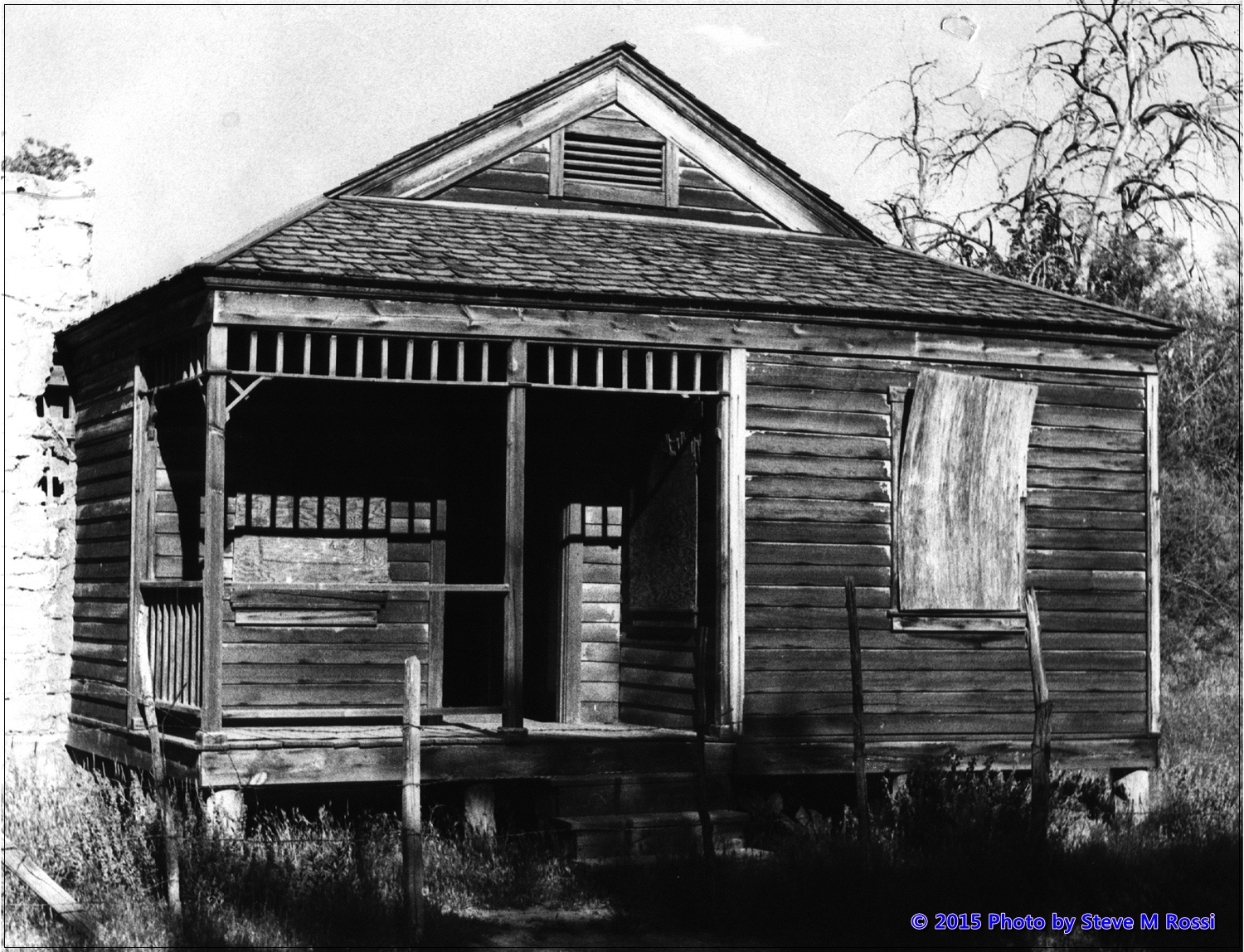 The Bonneville Salt Flats are an eerie place. I went out there on a cloudy, moon-free night and it was so dark I almost lost the car just walking 10 feet away from it. I took this picture another night when it was clear and a full moon. The salt reflected so much of the moonlight that I could take this picture without a flash.
Freeway-to-be. The I-215 belt route around Salt Lake City, before it was finished.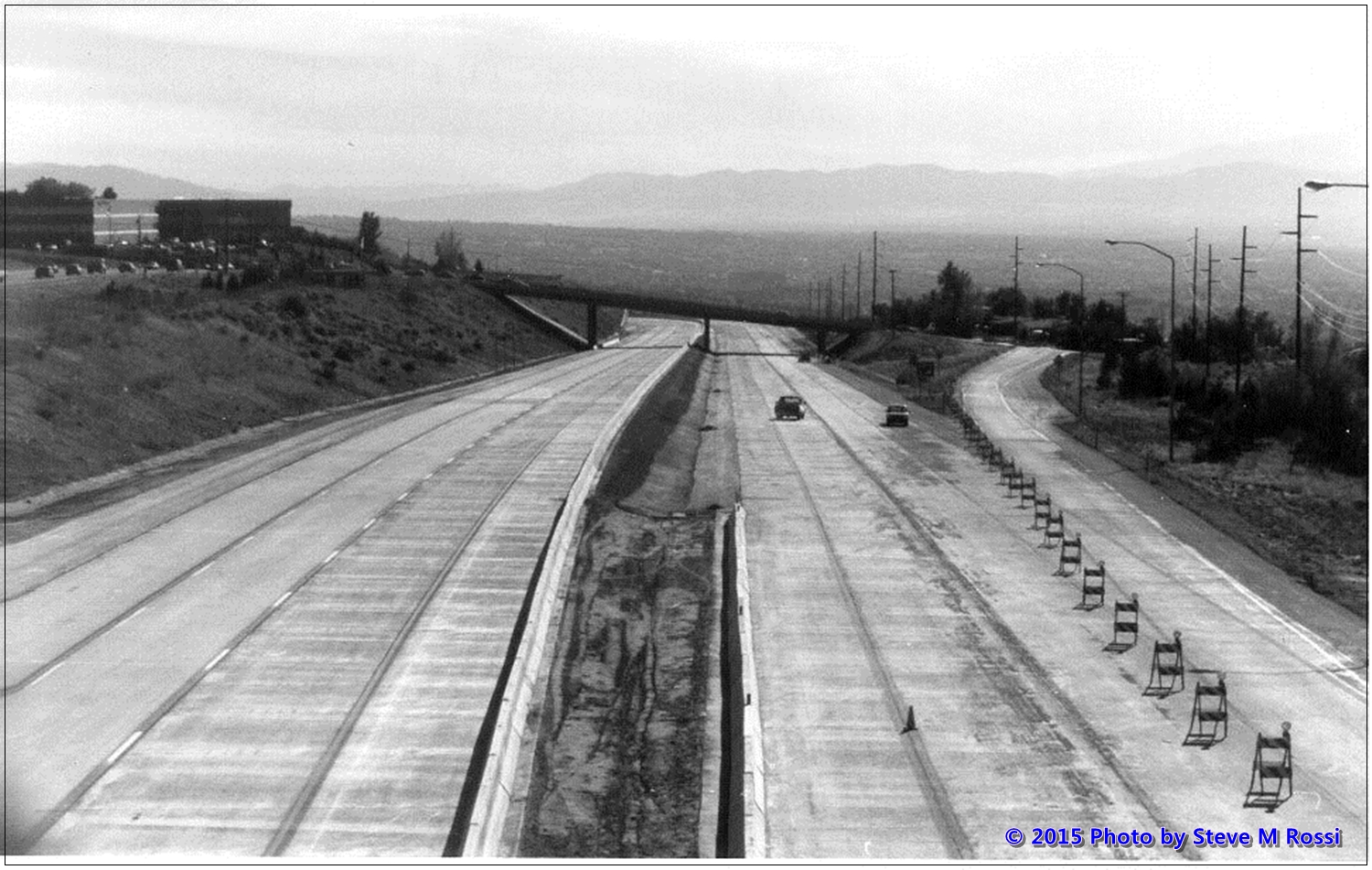 And finally, my brother and his 1978 Ford Country Squire towing a boat – as we leave for Lake Powell. Yeah, the back is sagging a little bit, but it made it all the way down there like that.
For more Monochrome photos go to: