I know, I've been absent from this group for a while, but this week's theme of "Logos" was perfect for a picture I took this week.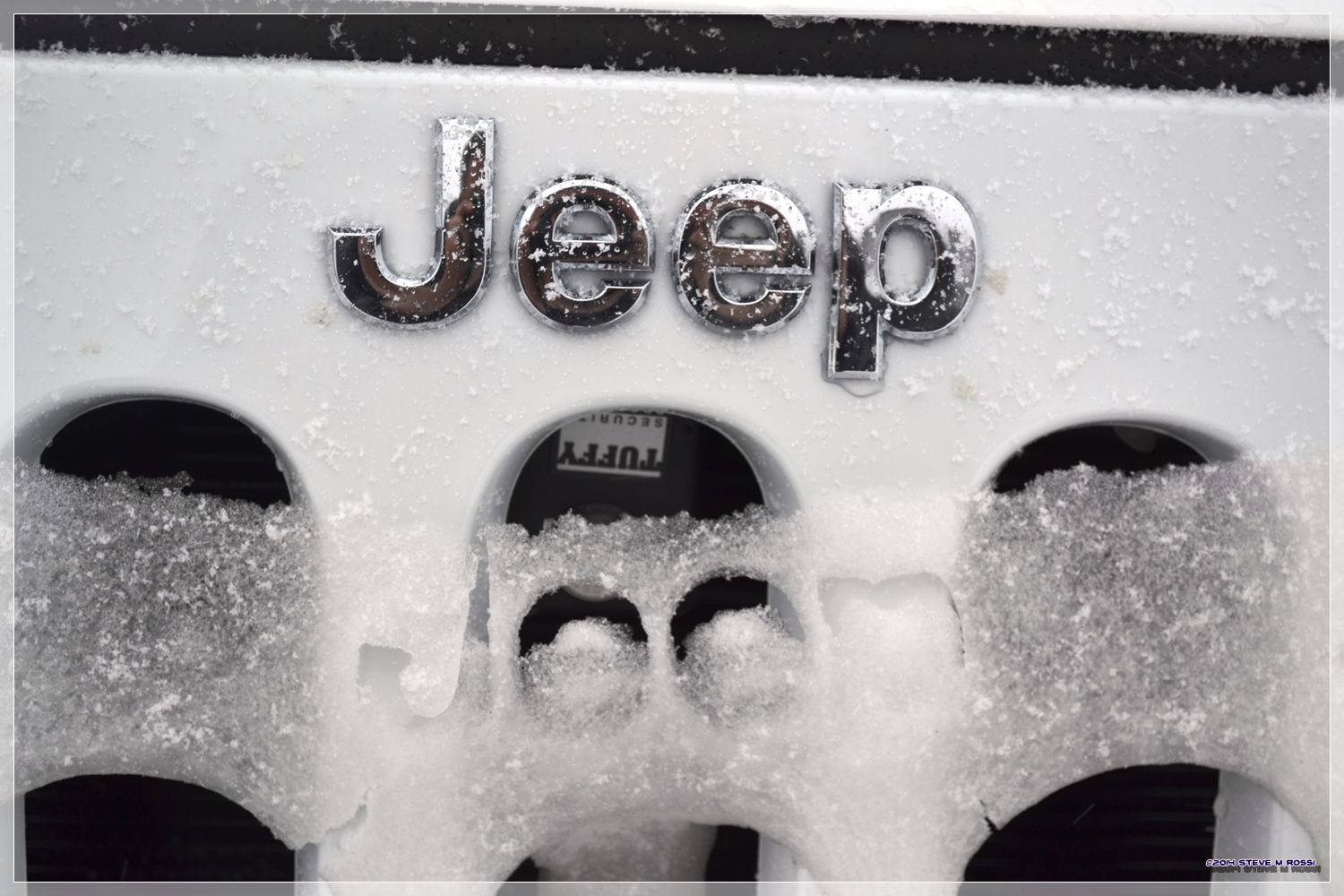 Yesterday it snowed pretty good here, so I decided to take a drive up Big Cottonwood Canyon. There was a couple inches of snow on the road and the "chains or 4-wheel drive" lights were flashing, so it was fun 4-wheel driving up and down the canyon.
I got that picture when I pulled off the road to get some pictures and noticed the Jeep logo (name) in the snow hanging onto the grille. I knew I couldn't preserve the snow itself, but catching a picture was going to have to do.
To see more logos and find out what Thematic Photographic is all about, click on the word logo anywhere in this post.